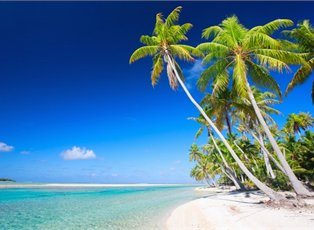 Journey
Receive US$85 onboard credit
Ship
Pacific Princess (More about the ship)
Departure Date
25 Oct 2020
Special deal
Special is valid from 18 Apr 19 to 31 May 19.
- 10 night cruise onboard Pacific Princess
- Main meals & entertainment onboard
- Port charges & government fees
BONUS:
- Receive US$85 onboard credit per stateroom*
CAPTAIN'S CIRCLE SAVINGS (PAST PASSENGERS):
- Save up to $105 per person*
Itinerary

Cruise Itinerary

Day
Date
Port
Arrive
Depart

Day:

Day 3

Date:

27 Oct 20

Arrive:

08:00 AM

Depart:

05:00 PM

Day:

Day 5

Date:

29 Oct 20

Arrive:

08:00 AM

Depart:

05:00 PM

Day:

Day 7

Date:

31 Oct 20

Arrive:

07:00 AM

Depart:

10:00 PM

Day:

Day 8

Date:

1 Nov 20

Arrive:

08:00 AM

Depart:

overnight

Day:

Day 9

Date:

2 Nov 20

Arrive:

Depart:

05:00 PM

Day:

Day 10

Date:

3 Nov 20

Arrive:

08:00 PM

Depart:

05:00 PM

Day:

Day 10

Date:

3 Nov 20

Port:

Papeete, Tahiti

Arrive:

08:00 PM

Depart:

overnight

** Itinerary may vary by sailing date

Your cruise in detail

10 Night Cruise sailing from Papeete roundtrip aboard Pacific Princess.

There's a certain romance to sailing on a small ship like Pacific Princess which offers a refined elegance yet with many of the wonderful amenities found on larger ships. With a smaller group of guests on board, you'll enjoy the camaraderie among fellow guests who share your passion for travel and visit unique ports that only smaller ships have access to.

Highlights of this cruise:

Papeete
Tahiti is not just an island - Tahiti has always been a state of mind. The bustling capital of Tahiti and her islands, Papeete is the chief port and trading center, as well as a provocative temptress luring people to her shores. Immortalized in the novel "Mutiny on the Bounty," who could blame the men of "HMS Bounty" for abandoning their ship in favor of basking in paradise? And what would Modern Art be without Tahiti's influence on Gauguin and Matisse? Today the island is a charming blend of Polynesian "joie de vivre" and Gallic sophistication. But venture out from Papeete and you find a landscape of rugged mountains, lush rainforests, cascading waterfalls and deserted beaches.

Contrasting with other French Polynesian ports, Papeete's coastline initially greets you with a vista of commercial activity that graciously gives way to both black and white-sand beaches, villages, resorts and historic landmarks.

Raiatea
Considered the second largest island in French Polynesia, Raiatea is situated approximately 120 miles northwest of Tahiti. For the Polynesian "Maohi," ancestor of today's Tahitian, Raiatea was known as "Sacred Havai'i" and was the center of royalty, religion, culture and history. The principal village is Uturoa, with a population of over 10,000. This bustling port town features a colorful market and arts and crafts shops along the waterfront. Raiatea is currently undergoing a renaissance, with special attention being given to preserve the island's rich culture and heritage.

Raiatea's importance as both a religious and historical center for all of Polynesia is complemented by a wealth of archaelogical sites, tropical scenery and reef fringed lagoons.

Bora Bora
Majestic mountains sculpted by ancient volcanoes, a shimmering lagoon and a barrier reef dotted with tiny motu, or islets - welcome to Bora Bora, perhaps the most stunning island in the South Pacific. Only 4,600 people live a seemingly idyllic lifestyle in the main villages of Vaitape, Anau and Faanui. No wonder those generations of travelers - including novelist James Michener - regarded Bora Bora as an earthly paradise.

Connected to its sister islands by water and by air - the landing strip sits atop Motu Mute, one of the reef's islets - Bora Bora remains relatively unspoiled by the modern world.

Moorea
To discover the storied Polynesia of Melville, Gauguin and Michener, you have to travel to Tahiti's outer islands. Moorea, the former haunt of Tahitian royalty, is one such island where you still see fishermen paddling outrigger canoes, pareo-clad women strolling along the roads and children fishing from island bridges. Moorea is an island of vertiginous mountains - most of its 14,000 people live along the narrow coastal shelf. Behind tin-roofed wooden houses lie lush green mountains rushing up to fill the sky.

French Polynesia comprises some 130 islands, of which Tahiti is the best known. Just 12 miles across the lagoon from Tahiti lies Moorea.

Travel dates

Pricing
Please note: while prices are accurate at time of loading they are subject to change due to currency fluctuations and currency surcharges may apply. Please check price at time of booking.
*Terms and Conditions
*Valid for sales until 31 May 2019, unless sold out prior. Prices are cruise only, per person twin share in NZD, based on lead-in categories for the best available fares, inclusive of taxes, fees & port expenses (which are subject to change). Gratuities are additional. Supplements apply for other stateroom categories. Valid for new bookings only & subject to availability. ONBOARD CREDIT: is per stateroom in currency specified based on two people sharing a cabin and may vary for single travellers. Credit is non-transferable, non-refundable & not redeemable for cash & cannot be used at the medical centre or casino. CAPTAIN'S CIRCLE MEMBER SAVINGS are only available to past guests of Princess Cruises®.To be read in conjunction with the Booking and Passage Conditions available from your travel agent. Travel agents may charge additional fees. Further conditions apply. Prices/offers are correct at time of publication (11 Apr 2019) & are subject to change or may be withdrawn without prior notice.