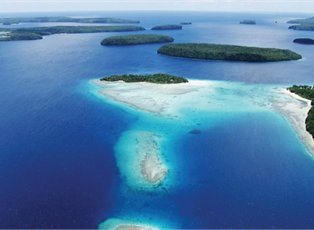 Journey
Bonus onboard credits & reduced deposit of just $1pp*
Ship
Pacific Aria (More about the ship)
Departure Date
12 May 2020
Special deal
Special is valid from 8 Feb 19 to 26 Feb 19.
- 10 night cruise onboard Pacific Aria
- Main meals and entertainment onboard
- Port charges and taxes
BONUS:
- AU$300 onboard credit per stateroom*
- Reduced deposit of just $1pp*
Itinerary

Cruise Itinerary

Day
Date
Port
Arrive
Depart

Day:

Day 1

Date:

12 May 20

Arrive:

Depart:

04:00 PM

Day:

Day 4

Date:

15 May 20

Port:

Suva Fiji

Arrive:

09:00 AM

Depart:

06:00 PM

Day:

Day 5

Date:

16 May 20

Arrive:

08:00 AM

Depart:

06:30 PM

Day:

Day 7

Date:

18 May 20

Port:

Vavau, Tonga

Arrive:

08:00 AM

Depart:

06:00 PM

Day:

Day 8

Date:

19 May 20

Arrive:

08:00 AM

Depart:

05:00 PM

Day:

Day 11

Date:

22 May 20

Arrive:

09:00 AM

Depart:

** Itinerary may vary by sailing date

Your cruise in detail

10 Night Cruise sailing from Auckland roundtrip aboard Pacific Aria.

If you've ever been to Tonga or Fiji you've probably experienced friendly locals, beautiful beaches and colourful markets.

When you are exploring by sea you can look forward to freshwater rivers, soaring mountains, lush green forest, and local growers selling fruit roadside (be sure to try the mandarins!). This is the perfect adventure for, well...everybody, really.

Highlights of this cruise:

Auckland
Auckland's waterside location has fostered the locals' love affair with the sea, and has earned itself the nickname "the City of Sails". With more boats per capita than any other country in the world, it truly is a water lover's paradise.

Suva
From its cosmopolitan downtown area to its quaint villages, Suva offers visitors a truly well rounded view of Fiji's interesting culture.

Suva is located on a scenic harbour in the southeast corner on Fiji's main island of Viti Levu. It is home to over a third of the nation's population and is a conglomeration of everything you'll find in the Pacific – people from many islands, exotic foods, traders, businesses of all kinds, students and, of course, travellers. Although it's a busy, sophisticated place, it still manages to keep the relaxed pace for which the Pacific is so well renowned.

Port Denarau
Just off the coast of Fiji's main island, Viti Levu, Denarau Island is comprised of luxurious hotels, a golf course, immaculately manicured residential estates, palm tree-lined streets and excellent shopping and sporting facilities that are among the best in the Pacific. As well as all this, it provides a port for travelling to the many spectacular islands off its coast.

Vava'u
The sheer beauty of Vava'u can be overwhelming. It's a photographer's dream. The heavily forested main island, actually a coral atoll, rises in to more than 150 metres.

Nuku'alofa
Nuku'alofa, which translates to 'home of love', is the capital of the Kingdom of Tonga.

The first humans to settle Tonga arrived around 3,000 BC. They were Polynesians from the surrounding islands in the area between New Zealand and Hawaii. In the 1600's various European navigators such as Abel Tasman sailed past Tonga. However, it wasn't until 1773, and again in 1777 that European contact occurred when Captain James Cook landed and named the islands "the Friendly Islands". Missionaries and traders followed the first European explorers. However, Tonga retained its indigenous governing structure, becoming a fully functioning constitutional monarchy in 2010 when the first democratically elected Prime Minister took office. In the island's interior the volcanic stone burial tombs of ancient Tongan kings, and a coral-stone arch, known as the Ha'amonga, are vivid reminders of Tonga's past. The Ha'amonga is known as the "Stonehenge of the Pacific" and reputed to be about 800 years old.

Travel dates

Departing
From
Price From

Departing:

30 Apr 19

From:

Auckland, New Zealand

Price from:

$1,363

Departing:

12 May 20

From:

Auckland, New Zealand

Price from:

$1,539

Pricing

Accomodation

Please note: while prices are accurate at time of loading they are subject to change due to currency fluctuations and currency surcharges may apply. Please check price at time of booking.
*Terms and Conditions
*Conditions apply: Offers valid for bookings made 11-26 Feb 2019, unless sold out prior. Prices are per person, twin share in NZD & based on lead-in Interior staterooms. Surcharge applies for other categories. Airfares are additional. Advertised fares are available until allocation is exhausted & may fluctuate during the campaign period. ONBOARD SPENDING MONEY: is in AUD & per stateroom. Onboard spending money is not transferable, not redeemable for cash & cannot be used at the medical centre or casino. $1 DEPOSIT: is per person is non-refundable & due at time of booking. Remainder of deposit is due as stated: Cruises departing between 24 Jun-13 Aug 2019 additional deposit is due 95 days prior to departure. Cruises departing between 20 Aug-29 Nov 2019 additional deposit is due 150 days prior to departure. Cruises departing between 30 Nov 2019- Jan 2020 additional deposit is due 180 days prior to departure. Cruises departing between 28 Jan - 26 Aug 2020 additional deposit is due 250 days prior to departure. Cruises departing between 4 Sep- Dec 2020 the additional deposit is due 450 days prior to departure. Final cruise payment is due 75 days prior to departure. GENERAL: Valid for new bookings & not combinable with any other offer. Offers & prices are correct as at 07 Feb 2019 & subject to availability & may be withdrawn at any time without notice. Travel agent fees are not included. Prices based on payment made by cash/cheque only. To be read in conjunction with the P&O Cruises Booking and Passage Conditions available from your local helloworld agent.