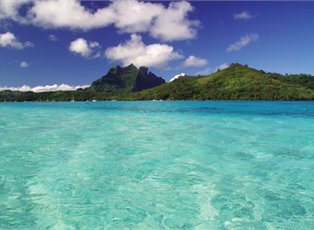 Journey
18 Night Cruise sailing from Auckland to Papeete aboard Regatta.
Ship
Regatta (More about the ship)
Departure Date
17 Feb 2020
Itinerary

Cruise Itinerary

Day
Date
Port
Arrive
Depart

Day:

Day 1

Date:

17 Feb 20

Arrive:

Depart:

07:00 PM

Day:

Day 2

Date:

18 Feb 20

Arrive:

08:00 AM

Depart:

06:00 PM

Day:

Day 5

Date:

21 Feb 20

Arrive:

08:00 AM

Depart:

06:00 PM

Day:

Day 6

Date:

22 Feb 20

Arrive:

09:00 AM

Depart:

05:00 PM

Day:

Day 9

Date:

25 Feb 20

Port:

Lautoka, Fiji

Arrive:

08:00 AM

Depart:

07:00 PM

Day:

Day 10

Date:

26 Feb 20

Port:

Suva Fiji

Arrive:

07:00 AM

Depart:

04:00 PM

Day:

Day 12

Date:

28 Feb 20

Arrive:

07:00 AM

Depart:

05:00 PM

Day:

Day 15

Date:

2 Mar 20

Arrive:

09:00 AM

Depart:

overnight

Day:

Day 16

Date:

3 Mar 20

Arrive:

Depart:

07:00 PM

Day:

Day 17

Date:

4 Mar 20

Arrive:

08:00 AM

Depart:

06:00 PM

** Itinerary may vary by sailing date

Your cruise in detail

18 Night Cruise sailing from Auckland to Papeete aboard Regatta.

Our acclaimed Regatta has undergone a multimillion-dollar transformation to create a virtually new ship. Sleek and elegantly charming, Regatta is the flagship of the Oceania Cruises fleet. Her decks are resplendent in the finest teak, custom stone and tile work, and her lounges, suites and staterooms boast luxurious, neo-classical furnishings.

Highlights of this cruise:

Auckland, New Zealand
Enjoy this beautiful city, its enormous parks and spectacular views from Mount Eden. Learn about Maori culture; visit the famed Waitomo Glowworm Caves and their fantastic formations. Or head for the coast and the crashing surf, see a gannet colony and admire the sheep farms along the way. Visit an area vineyard or one of sixty volcanoes.

Bay of Islands, New Zealand
Relish the opportunities in this natural playground as you observe flying dolphins, gannets and blue penguins. The diving is renowned as some of the best in the world. Visit the historic Waitangi Treaty House, where the founding document of New Zealand was signed.

Noumea, New Caledonia
Known as "The Paris of the Pacific," the capital city of New Caledonia still maintains a village atmosphere. Visit the new Jean-Marie Tjibaou Cultural Center, try wind-surfing, or share a bottle of vin rouge while relaxing at La Place des Cocotiers.

Maré Island, New Caledonia
Given its proximity to other popular islands of New Caledonia, it is truly remarkable that Maré Island remains so untouched by the outside world. Ancient tectonic forces lifted this coral atoll above the sea, creating a uniquely striking landscape where lush forests suddenly plummet into limestone caves encircling natural freshwater pools. Swaying palms and feathery pines adorn ragged cliffs that soar into the air and then plunge into grottoes and hidden lagoons. Impossibly white swaths of sand lie along waters that appear the brightest shade of turquoise from a distance, but upon approach become so clear as to almost disappear. In this pristine paradise, the arrival of a ship is a major event, and much of the island's small population will gather to welcome you with traditional songs and impromptu markets offering local wares. Embrace their friendliness and learn where to find the most scenic spots on the island.

Port Vila, Vanuatu
Wander through this capital city's joyous streets; take free ferries to small offshore islands, visit the Vanuatu Cultural Center in town, or snorkel, horseback ride or hike up to the beautiful Cascade Waterfalls.

Lautoka, Fiji
Nicknamed "Sugar City," it's in the heart of the soft coral capital of the world. Snorkel, scuba, take a boat to a nearby deserted island; visit lush rainforests, local potters and orchid farms.

Suva, Fiji
Enjoy the tropical rainforest climate of Fiji's capital city, the largest in the South Pacific. Wander the Victoria Parade, the main thoroughfare with shops and restaurants.

Apia, Samoa
Apia is located on the northern shore of Upolu, Samoa's second largest island and home to spectacular rainforests, waterfalls, sand dunes, beaches and brilliant sunrises and sunsets. Writer Robert Louis Stevenson spent the last four years of his life here and is buried on Mount Vaea, overlooking the village of Vailima and the home he built there, which is now a museum in his honor.

Pago Pago, American Samoa
Remote, verdant and stunningly beautiful, this island is pure and pristine. Visit one of the many tuna canneries or snorkel in the crystalline waters of one of the protected lagoons. Find a fale, a gazebo where locals perform for visitors.

Bora Bora, French Polynesia
The dramatic Mount Otemanu stands watch over the sparkling turquoise waters and sugary sands of Bora Bora, known as the most romantic island in the world. Snorkel, swim with the manta rays or enjoy an outrigger canoe ride through the lagoon and its lovely coral islands.

Raiatea, French Polynesia
You'll notice the rich scent of vanilla the moment you step off the ship onto this stunning island, with its vanilla plantations scattered throughout. Visit one or two, visit a pearl farm, snorkel the clear waters of the surrounding reef, or take a kayak trip along the Faaroa River.

Papeete (Tahiti), French Polynesia
The island of Tahiti's urban center has much to offer visitors. Take a stroll through the new Jardins Paofai, watch the surfers on their longboards, marvel at Faarumai Waterfalls, The Blowhole, Fern Grottos.

Travel dates

Departing
From
Price From

Departing:

17 Feb 20

From:

Auckland, New Zealand

Price from:

$7,470
*Terms and Conditions
Information on this website has been obtained from the various Cruise Companies represented, however as the cruise industry is constantly changing and this information should be used as a guide only. We are unable to take responsibility for incorrect information and you must confirm all details the time of booking. Offer subject to availability at time of booking. Prices are per person share twin based on best available cruise fare, inclusive of all discounts unless otherwise stated. Where suite pricing is indicated this will be for lead in suite accommodation only and may in some cases be for a mini suite, which is the lead in suite category. Please ask for clarification at time of enquiry. Prices are subject to currency fluctuations and are based on cash or cheque. Cruise deposit, amendment and cancellation conditions apply. Travel agent service fees may apply. Special conditions apply - please ask for full details at time of enquiry.