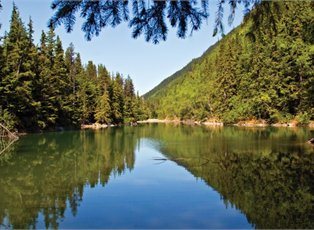 Journey
Receive US$60 onboard credit*
Ship
Grand Princess (More about the ship)
Departure Date
14 Aug 2019
Special deal
Special is valid from 27 May 19 to 30 Jun 19.
- 10 night cruise onboard Grand Princess
- Main meals & entertainment onboard
- Port charges & government fees
BONUS:
- Receive US$60 onboard credit per stateroom*
Itinerary

Cruise Itinerary

Day
Date
Port
Arrive
Depart

Day:

Day 1

Date:

14 Aug 19

Arrive:

Depart:

04:00 PM

Day:

Day 5

Date:

18 Aug 19

Port:

Juneau, Alaska

Arrive:

08:00 PM

Depart:

09:00 PM

Day:

Day 6

Date:

19 Aug 19

Port:

Skagway, Alaska

Arrive:

07.00 AM

Depart:

08.30 PM

Day:

Day 7

Date:

20 Aug 19

Arrive:

05:00 AM

Depart:

10:00 AM

Day:

Day 11

Date:

24 Aug 19

Arrive:

07:00 AM

Depart:

** Itinerary may vary by sailing date

Your cruise in detail

10 Night Cruise sailing roundtrip from San Francisco aboard Grand Princess.

With an atmosphere of comfortable elegance, tantalizing dining options and dazzling entertainment, your stay on board Grand Princess will be anything but ordinary. Relax at The Sanctuary, a tranquil haven reserved for adults, enjoy Movies Under the Stars® poolside or experience something new with our Discovery at SEA™ enrichment programs.

Highlights of this cruise:

San Francisco, California
Cable cars, the Golden Gate rising from the fog - welcome to San Francisco, arguably the most romantic and cosmopolitan city in the United States. San Francisco has it all: a colorful history, superb restaurants, sophisticated museums, world-class shopping, and that elusive air of romance and abandon that's part of the tang of the city.

Ketchikan, Alaska
Ketchikan is known as Alaska's "First City" because it's the first major community travelers come to as they journey north. Located on an island, Ketchikan began life as an Indian fishing camp. The name Ketchikan comes from a Tlingit phrase that means "eagle with spread-out wings," a reference to a waterfall near town.
In the early 1900s, when gold was Alaska's claim to fame, fishing and timber industries were established in Ketchikan. The growth of these industries helped make this Inside Passage port Alaska's fourth-largest city.
Visitors to Ketchikan will be intrigued by its rich Native heritage, which includes the world's oldest collection of totem poles at Totem Heritage Center. The Haida, Tlingit and Tsimshian are all a part of the city's colorful history. Ketchikan, with its abundance of salmon, is also a sportfishing paradise. Sightseers will be impressed with both the scenic town and its surroundings, especially Misty Fjords National Monument.

Juneau, Alaska
In 1880, it was slow going for Joe Juneau and Richard Harris as they searched for gold with the help of Native guides. After climbing mountains, forging streams and facing countless difficulties, they found nuggets "as large as beans."
From their discovery came three of the largest gold mines in the world. By the end of World War II, more than $150 million in gold had been mined. Eventually the mines closed, but the town Joe Juneau founded became the capital
of Alaska and the business of gold was replaced by the business of government.
Some 30,000 people live in Juneau. Its total area makes it one of the biggest towns, in size, in the world. Only Kiruna, Sweden, and Sitka, Alaska, exceed Juneau's 3,248 square miles.
Today Juneau is famous not only for gold and government but also for its breathtakingly beautiful glaciers and stunning views of both water and mountains.

Skagway, Alaska
Skagway was the gateway to the gold fields for the thousands who flocked to Alaska and the Yukon with the hope of striking it rich. Skagway may have boasted the shortest route to the Klondike, but it wasn't the easiest.
Over 100 years ago, the White Pass route through the Coast Mountains and the shorter but steeper Chilkoot Trail were used by countless stampeders. Many a would-be miner perished on the treacherous Chilkoot Trail.
The gold rush was a boon and by 1898, Skagway was Alaska's largest town with a population of about 20,000. Hotels, saloons, dance halls and gambling houses prospered. But when the gold yield dwindled in 1900, so did the population as miners quickly shifted to new finds in Nome.
Today, Skagway has less than 1,000 residents. It still retains the flavor of the gold rush era.

Tracy Arm Fjord, Alaska (Scenic Cruising)
Named after Civil War general Benjamin Franklin Tracy, this narrow fjord is located approximately 50 miles southeast of Juneau. Breathtaking Tracy Arm extends over 30 miles long, with nearly a quarter of its area covered in ice. In fact, it encompasses some of Alaska's largest glaciers, including the twin Sawyer glaciers, which often expel enormous chunks of ice into the waters below in a magnificent process known as calving. During the summer when Princess ships visit, icebergs float along the surface of the glistening water in an array of sizes, from just a few inches up to three stories wide.
Protected within the Tongass National Forest, Tracy Arm Fjord is a haven for wildlife. Black and brown bears, deer, wolves, harbor seals, mountain goats and a variety of seabirds have been spotted in the area.
As you glide through the pristine fjord, you'll first pass by a lush forest where a number of beautiful waterfalls cascade down, and then you'll be treated to views of snowcapped mountains and blue-tinged glaciers more spectacular than you could ever imagine.

Victoria, British Columbia
Victoria exudes old-world charm and fragrant and colorful flowers are everywhere. Founded in 1843 by James Douglas of the Hudson's Bay Company, the city was first known as Fort Victoria. By 1848, Vancouver Island was a British colony and Victoria was its capital.
In 1858, Victoria was a tent city and the base for some 25,000 prospectors on their way to the Frasier River gold fields. When Vancouver Island was incorporated with mainland British Columbia in 1868, Victoria became the capital of the entire province.
Although it's a port city, Victoria is not as industrially oriented as Vancouver. The harbors, especially Inner Harbour, are dotted with pleasure craft, ferries and floatplanes. The city is renowned for its beautiful gardens, charming houses and very British feel.

Travel dates

Pricing
Please note: while prices are accurate at time of loading they are subject to change due to currency fluctuations and currency surcharges may apply. Please check price at time of booking.
*Terms and Conditions
*Valid for sales until 11 Jun 2019, unless sold out prior. Prices are cruise only, per person twin share in NZD, based on lead-in categories for the best available fares, inclusive of taxes, fees & port expenses (which are subject to change). Gratuities are additional. Supplements apply for other stateroom categories. Valid for new bookings only & subject to availability. Cruise deposit, amendment and cancellation conditions apply. ONBOARD CREDIT: is per stateroom in USD based on two people sharing a cabin and may vary for single travellers. Credit is non-transferable, non-refundable & not redeemable for cash & cannot be used at the medical centre or casino. To be read in conjunction with the Booking and Passage Conditions available from your travel agent. Travel agents may charge additional fees. Further conditions apply. Prices/offers are correct at time of publication & are subject to change or may be withdrawn without prior notice.