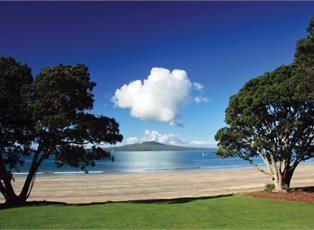 Journey
4 Night Cruise sailing from Auckland roundtrip aboard Pacific Aria.
Ship
Pacific Aria (More about the ship)
Departure Date
30 Apr 2020
Itinerary

Cruise Itinerary

Day
Date
Port
Arrive
Depart

Day:

Day 1

Date:

30 Apr 20

Arrive:

Depart:

04:00 PM

Day:

Day 5

Date:

4 May 20

Arrive:

07:00 AM

Depart:

** Itinerary may vary by sailing date

Your cruise in detail

4 Night Cruise sailing from Auckland roundtrip aboard Pacific Aria.

Need a break but have little time to spare? Come away with us on a value-packed P&O SeaBreak.

To sweeten the deal, you'll also visit Napier, the Art Deco capital of the world. The city was rebuilt in the 1930's following a devastating earthquake. The new buildings reflect the architectural styles of the time and feature Maori motifs and design elements. Napier also offers world class attractions including Cape Kidnappers - the only mainland gannet colony and vineyards with award winning wines. There's also every outdoor adventure you can imagine from caving to paragliding and even trout fishing.

Highlights of this cruise:

Auckland
Auckland is located on the north island of New Zealand, situated between two magnificent harbours, the Waitemata and the Manukau. It is the largest city in NZ and is often referred to as the 'City of Sails' due to the large number of yachts which travel in its waters.

Auckland city has a great range of shops including designer boutiques, markets and stalls. It is also home to many fine galleries and museums including the Auckland Museum and the Auckland City Art Gallery. Restaurants in the waterfront suburbs such as Mission Bay or St Heliers and the inner city specialise in local seafood delicacies. There are also a number of attractive public gardens and reserves surrounding the city.

The large Polynesian population in Auckalnd include Maori, Samoan, Cook Island and Tongan people whom all contribute to the city's vibrant culture. Local markets and churches in particular provide an insight to the local cultures.

Napier
Napier is a city in Hawkes Bay, on the east coast of the North Island of New Zealand. The city is famed for its Art Deco architecture which resulted from rebuilding after an earthquake in 1931. It is also known for its locally produced wines and café scene.

Other attractions include the Hawkes Bay Aquarium, Kiwi House and Marineland. There are also a wide variety of water sports on offer.

Travel dates

Departing
From
Price From

Departing:

30 Apr 20

From:

Auckland, New Zealand

Price from:

$582

Pricing

Accomodation

Please note: while prices are accurate at time of loading they are subject to change due to currency fluctuations and currency surcharges may apply. Please check price at time of booking.
*Terms and Conditions
Information on this website has been obtained from the various Cruise Companies represented, however as the cruise industry is constantly changing and this information should be used as a guide only. We are unable to take responsibility for incorrect information and you must confirm all details the time of booking. Offer subject to availability at time of booking. Prices are per person share twin based on best available cruise fare, inclusive of all discounts unless otherwise stated. Where suite pricing is indicated this will be for lead in suite accommodation only and may in some cases be for a mini suite, which is the lead in suite category. Please ask for clarification at time of enquiry. Prices are subject to currency fluctuations and are based on cash or cheque. Cruise deposit, amendment and cancellation conditions apply. Travel agent service fees may apply. Special conditions apply - please ask for full details at time of enquiry.