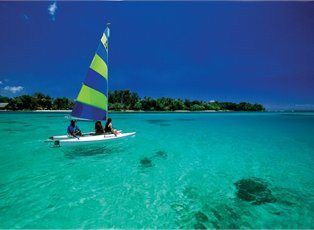 Journey
10 Night Cruise sailing from Auckland roundtrip aboard Pacific Aria.
Ship
Pacific Aria (More about the ship)
Departure Date
13 May 2019
Itinerary

Cruise Itinerary

Day
Date
Port
Arrive
Depart

Day:

Day 1

Date:

13 May 19

Arrive:

Depart:

04:00 PM

Day:

Day 4

Date:

16 May 19

Arrive:

08:00 AM

Depart:

05:30 PM

Day:

Day 5

Date:

17 May 19

Arrive:

08:00 AM

Depart:

05:00 PM

Day:

Day 6

Date:

18 May 19

Arrive:

08:00 AM

Depart:

05:00 PM

Day:

Day 8

Date:

20 May 19

Arrive:

08:30 AM

Depart:

04:00 PM

Day:

Day 11

Date:

23 May 19

Arrive:

07:00 AM

Depart:

** Itinerary may vary by sailing date

Your cruise in detail

10 Night Cruise sailing from Auckland roundtrip aboard Pacific Aria.

More than just stunning vistas and great weather (though that's definitely a major part of it!), Vanuatu is an adventure lover's dream.

With Vila having more adrenaline pumping Shore Tours (from Zorbing and Jet Boating, to horse riding and abseiling) than any other Pacific Island port, why not inject your holiday with some serious thrills?

Highlights of this cruise:

Auckland
Auckland's waterside location has fostered the locals' love affair with the sea, and has earned itself the nickname "the City of Sails". With more boats per capita than any other country in the world, it truly is a water lover's paradise.

Noumea
See the highlights of the this French inspired town via Le Petit Train or enjoy some great tours on offer such as 4WD in the bush, hiking Mount Koghis or kayaking the Dumbea River.

Lifou
Lifou has one of the most diverse landscapes in the South Pacific, from limestone caves to white beaches and coral reefs teeming with brightly coloured marine life. Its the largest coral atoll in the Loyalty archipelago.

Vila
Vila harbour is active with fishing boats, yachts and speedboats passing between the various nearby islands. Port Vila offers you the opportunity to visit many of the local market stalls set up for each ships call into this port.

Mystery Island
Tiny Mystery Island is picture perfect, with sandy pathways that lead to white beaches edged with coconut trees and crystal clear lagoons offering great snorkelling. This small, uninhabited island is one of the most pcituresque of the Vanuatu group.

Travel dates

Departing
From
Price From

Departing:

13 May 19

From:

Auckland, New Zealand

Price from:

Ask
*Terms and Conditions
Information on this website has been obtained from the various Cruise Companies represented, however as the cruise industry is constantly changing and this information should be used as a guide only. We are unable to take responsibility for incorrect information and you must confirm all details the time of booking. Offer subject to availability at time of booking. Prices are per person share twin based on best available cruise fare, inclusive of all discounts unless otherwise stated. Where suite pricing is indicated this will be for lead in suite accommodation only and may in some cases be for a mini suite, which is the lead in suite category. Please ask for clarification at time of enquiry. Prices are subject to currency fluctuations and are based on cash or cheque. Cruise deposit, amendment and cancellation conditions apply. Travel agent service fees may apply. Special conditions apply - please ask for full details at time of enquiry.