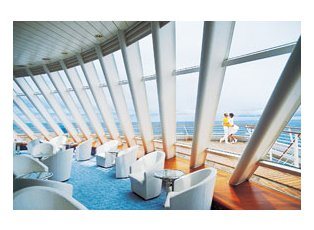 Journey
Save $1480pp*
Ship
Crystal Symphony (More about the ship)
Departure Date
25 Oct 2019
Special deal
Special is valid from 6 Mar 19 to 30 Apr 19.
- 14 night cruise onboard Crystal Symphony
- Complimentary select fine wines, champagne & premium spirits
- Acclaimed dining*
- Non-alcoholic beverages
- 24-hour room service
- Onboard enrichment & entertainment
- Complimentary WiFi
- Port charges, government fees & gratuities included
BONUS:
- Save $1480pp*
Itinerary

Cruise Itinerary

Day
Date
Port
Arrive
Depart

Day:

Day 1

Date:

25 Oct 19

Arrive:

Depart:

overnight

Day:

Day 2

Date:

26 Oct 19

Arrive:

Depart:

05:00 AM

Day:

Day 4

Date:

28 Oct 19

Arrive:

12:00 PM

Depart:

07:00 PM

Day:

Day 10

Date:

3 Nov 19

Port:

Guadeloupe

Arrive:

12:00 PM

Depart:

06:00 PM

Day:

Day 13

Date:

6 Nov 19

Arrive:

08:00 AM

Depart:

05:00 PM

Day:

Day 15

Date:

8 Nov 19

Arrive:

08:00 AM

Depart:

06:00 PM

** Itinerary may vary by sailing date

Your cruise in detail

14 Night Cruise sailing from New Orleans to Ft Lauderdale aboard Crystal Symphony.

New Orleans' legendary blues and jazz culture, the world's best diving in Turks, Jamaica's fascinating Dunn's River Falls, and the chic cafes of St. Barts all on one voyage.

Highlights of this cruise:

New Orleans
Sitting astride the great Mississippi River, rising ever so slightly from the first high ground above its mouth, the city of New Orleans commands the river-borne bounty of the vast North American interior. Both the Indian traders who originally occupied the area and the European explorers who came later quickly recognized its obvious commercial and strategic value. The invention of the cotton gin, the arrival of the steamboat and the rapid expansion of the United States combined to place New Orleans at the center of a regional economic boom.

Ocho Rios
Duty-free shopping, white-sand beaches, tumbling waterfalls, jungle-clad mountains-Ocho Rios is everything a Jamaican town should be. Main Street offers the pleasures of canvassing for bargains, warm waters await diving and snorkeling, bustling restaurants invite the hungry and the weary to sit a spell in shady comfort. It won't be long before you are calling Ocho Rios "Ochi," just as the locals and many returning visitors do.

Curacao
Willemstad, the capital of Curaçao, is characterized by story-book Dutch architecture, waterfront promenades, fine shopping and a colorful floating market. Located in the southern Caribbean, just 38 miles north of Venezuela, a harmonious blend of Dutch, Caribbean, African and South American cultures makes Willemstad unique among the Caribbean ports of call.

Bridgetown
Barbados offers sun-drenched beaches, clear blue-green waters and cool trade winds. Inland are lovingly preserved plantation houses, lush sugar cane fields and fragrant gardens. This charming former British colony is one of the most stable independent Caribbean nations. Reminders of British rule abound, from cricket fields to Lord Nelson's statue and the original Trafalgar Square. Don't miss Bridgetown's bustling Careenage and the shops on Broad Street, which offer exceptional deals on luxury imports from Britain.

Ft Lauderdale
Originally a fort built by the U.S. Army in 1838, during the Second Seminole War, Ft. Lauderdale has little left of its warlike past. Instead the city welcomes visitors with broad beaches and an easy pace of life, plus convenient air and water connections that make the city a perfect place to begin or end a cruise.

Travel dates

Departing
From
Price From

Departing:

25 Oct 19

From:

New Orleans, Louisiana, USA

Price from:

$6,319

Pricing

Accomodation

Please note: while prices are accurate at time of loading they are subject to change due to currency fluctuations and currency surcharges may apply. Please check price at time of booking.
*Terms and Conditions
*Conditions apply: Valid for sales to 30 Apr 2019, unless sold out prior. Prices are cruise only, inclusive of all taxes, charges & gratuities (which are subject to change). Prices are based on lead in staterooms for the best available fares at time of publication (11 Mar 2019) & include savings. Supplements apply for other stateroom categories & dates. Airfares, hotels & transfers are additional. Confirmation of booking must be secured by a non-refundable deposit of 20% within the period specified at time of booking. Final payment is required no later than 120 days prior to sailing. Crystal Cruises offers each guest the opportunity to dine at least once on a complimentary basis in Prego and at least once in Umi Uma or the Sushi Bar. Additional specialty restaurant reservations are subject to US$30pp fee, subject to availability. Further conditions apply. Price/offer is subject to change or may be withdrawn without notice.