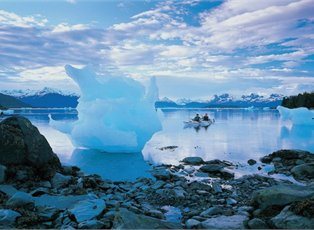 Journey
SAVE up to 50%*
Ship
Azamara Quest (More about the ship)
Departure Date
12 May 2019
Special deal
Special is valid from 5 Apr 19 to 30 Apr 19.
- 14 night cruise onboard Azamara Quest
- All main meals and entertainment onboard
- All beverages onboard including selected beer, wine and spirits
- One AzAmazing Evening event in a selected port
- Port charges, government fees and gratuities
BONUS:
- SAVE up to 50%*
- FREE US$300 Onboard Credit per stateroom*
Itinerary

Cruise Itinerary

Day
Date
Port
Arrive
Depart

Day:

Day 3

Date:

14 May 19

Port:

Muroran, Japan

Arrive:

08:00 AM

Depart:

05:00 PM

Day:

Day 4

Date:

15 May 19

Port:

Kushiro, Japan

Arrive:

08:00 AM

Depart:

05:00 PM

Day:

Day 7

Date:

18 May 19

Arrive:

07:00 AM

Depart:

05:00 PM

Day:

Day 10

Date:

21 May 19

Arrive:

08:00 AM

Depart:

02:00 PM

Day:

Day 12

Date:

23 May 19

Port:

Kodiak, Alaska

Arrive:

08:00 AM

Depart:

06:00 PM

Day:

Day 13

Date:

24 May 19

Port:

Homer, Alaska

Arrive:

08:00 AM

Depart:

05:00 PM

** Itinerary may vary by sailing date

Your cruise in detail

14 Night Cruise sailing from Yokohama to Seward aboard Azamara Quest.

This crossing will thrill outdoor lovers and everyone who seeks less-traveled roads (or seas). Visit six ports in fifteen days, with seven maiden calls in Japan, Russia and Alaska. From buzzing Tokyo, sail to quieter Hokkaido, Japan's northernmost island. Discover a landscape of volcanic caldera lakes at Shikotsu-Tōya National Park and be on the lookout for red-crested white cranes at a protected wetlands park. Next stop: an 1800s-era Russian trading center, with options to tour a museum, walk through the Valley of the Geysers, or view wildlife on the volcano-strewn Kamchatka Peninsula.

Your next three destinations are authentic fishing towns that offer a taste of the wild and spectacular beauty of Alaska. Dutch Harbor is the home port of "The Deadliest Catch" and Kodiak is one of the top three fishing ports in the USA—in fact, you can reel in all five species of salmon here. Non-anglers can tour pristine parks, kayak, take a scenic helicopter tour, and learn about Russia's place in Alaskan history at Baranov Museum.

Highlights of this cruise:

Yokohama
The world's largest metropolitan area, Tokyo is an unforgettable experience for everyone. Tour the best ramen and sushi restaurants, visit Akihabara Electric Town to discover cutting-edge gadgets and games, and scale the Tokyo City View—a breathtaking observation deck on the 52nd floor of Mori Tower. For a change of pace, visit the Meiji Shrine to take a serene stroll along the many walking paths.

Petropavlovsk
This charming port city is one of the oldest towns in the Far East and the second largest city in the world that is unreachable by road. Nestled amongst a string of five volcanoes on the shores of Avacha Bay, Petropavlovsk is the ideal destination to get away from it all while immersing yourself in natural surroundings.

Petropavlovsk is the largest city in the Kamchatka Peninsula of Russia. The region contains the southernmost expanse of Arctic tundra along with 160 volcanoes. This environment lends itself to some breathtaking and unique outdoor activities including climbing volcanoes, visiting geysers, relaxing in natural hot springs and fishing in wild rivers. For extreme sports enthusiasts, paragliding over the city of fire and ice would provide a memorable rush and stunning scenery.

The city's present prosperity, owed to a booking fishing industry, is also a boon for foodies. Petropavlovsk is known for its most famous delicacies, salmon and the gargantuan Kamchatka crab (king crab), which you can sample in restaurants around town. Visit the sprawling town market famed for smoked fish, bread, cheeses and other local fare.

Seward
Seward is one of Alaska's oldest communities. Lying at the foot of Mount Marathon on Resurrection Bay, this scenic city offers unlimited ways to explore its natural splendor.

Founded in the early 20th century as settlers plotted the construction of the northbound rail line, Seward's ice-free port and crowning Harding Icefield quickly established the city as an important shipping terminal on the Kenai Peninsula and the southern terminus of the Iditarod National Historic trail. Temperate rainforest climate and active glaciers combine to offer countless tidewaters, marine-rich waters, lush forest trails, and a variety of wildlife.

Travel to the Kenai Fjords National Park to hike or ski amongst its beautiful mountains. Kayak the tide pools along the fjords, and explore the Exit Glacier while mushing your own dog sledding team. A boat excursion or flightseeing tours offer an up close glimpse of the Harding Icefield's glaciers, the majesty of the dramatic Kenai Fjords, and the dense greenery of the Chugach National Forest. Tour the rich waters of Resurrection Bay, join local anglers to fish for Coho salmon and halibut, or keep a look out for bright-billed puffins, friendly otters, sea lions, humpback whales, and much more. Take a coffee break in Seward's quaint downtown, or find a mount and explore areas of the shoreline only accessible on horseback, including the old town of Seward, which was leveled by the Good Friday Earthquake. Shaped by time, earthquakes, and ocean storms, Seward's unfolding beauty is yours to explore, any way you choose.

Travel dates

Departing
From
Price From

Departing:

12 May 19

From:

Yokohama, Japan

Price from:

$4,499

Pricing
*Terms and Conditions
*Valid for sales until 30 Apr 2019, unless sold out prior. Prices are per person, twin share in New Zealand dollars for the lowest available staterooms, inclusive of savings, taxes, fees & onboard gratuities (which are subject to change). Up to 50% savings is based on the total fare variance of Book Pay Save against standard pricing in the indicated category; savings amounts vary by sailing and category. Valid for new individual bookings only. Guests will receive a stateroom in their elected category class (Interior, Oceanview, Veranda or Suite) at a discounted rate. Bookings created in a Z category guarantee at BPS GTY fares are entitled to a Club Interior accommodations of category 12 or higher. Bookings created in a Y category guarantee at BPS GTY fares are entitled to a Club Oceanview accommodations of category 08 or higher, Bookings created in an X category guarantee at BPS GTY fares are entitled to a Club Verandah accommodations of category V3 or higher. Bookings created in a W category guarantee at BPS GTY fares are entitled to a Club Continent, Spa, Ocean or World Owner's Suite accommodations of category N2 or higher. Offer is capacity Controlled. A limited number of staterooms have been set aside at this pricing, once that number is reached the offer may be removed or the pricing increased. Stateroom requests cannot be taken for guarantee bookings. Stateroom will be assigned at the discretion of Azamara Club Cruises. The brand reserves the right to make stateroom assignment changes up to 48 hours prior to departure. Onboard credit is in US Dollars and is per stateroom, non-refundable, non-transferable and cannot be redeemed for cash, used in the medical centre or casino. Offer is not combinable with any other booking incentive, offer, or promotion. Bookings must be paid in full at the time of creation. Offer is not combinable with any other offer. Applies to select Alaska sailings only All offers are subject to change, & may be withdrawn at any time without notice. Any changes made to the booking after deposit payment may result in the removal of the offers. Azamara reserves the right to correct any errors, inaccuracies or omissions and to change or update fares, fees and surcharges at any time without prior notice. Further terms & conditions apply, check at time of booking.