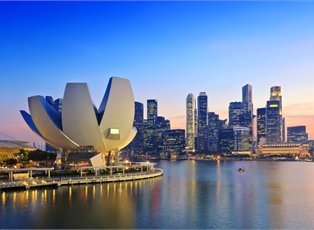 Journey
Upgrade to a Mini-Suite from $270pp plus receive an onboard credit
Ship
Majestic Princess (More about the ship)
Departure Date
26 Aug 2019
Special deal
Special is valid from 8 May 19 to 30 Jun 19.
- 22 night cruise onboard Majestic Princess
- Main meals & entertainment onboard
- Port charges & government fees
BONUS:
- Upgrade to a Mini-Suite from $270pp*
- Receive AU$200 onboard credit per stateroom*
- Reduced fares for 3rd and 4th guest in balcony staterooms and above*
Itinerary

Cruise Itinerary

Day
Date
Port
Arrive
Depart

Day:

Day 3

Date:

28 Aug 19

Arrive:

08:00 AM

Depart:

06:00 PM

Day:

Day 6

Date:

31 Aug 19

Port:

Hong Kong

Arrive:

07:00 AM

Depart:

10:00 PM

Day:

Day 9

Date:

3 Sep 19

Arrive:

07:00 AM

Depart:

06:00 PM

Day:

Day 16

Date:

10 Sep 19

Arrive:

07:00 AM

Depart:

05:00 PM

Day:

Day 21

Date:

15 Sep 19

Arrive:

08:00 AM

Depart:

06:00 PM

Day:

Day 23

Date:

17 Sep 19

Arrive:

06:00 AM

Depart:

** Itinerary may vary by sailing date

Your cruise in detail

22 Night Cruise sailing from Shanghai to Sydney aboard Majestic Princess.

Sail aboard Majestic PrincessSM and enjoy the signature favorites you've always loved along with so many new exciting additions not found on any other Princess ship, including two new specialty restaurants with dinner menus crafted by two Michelin-star awarded chefs. Come aboard and find out what makes this ship so special!

Highlights of this cruise:

Shanghai, China
This fabled port on the Huangpu River has played a pivotal role in the history of modern China. One of seven treaty ports inflicted by the West on Imperial China, the city was famed for the Bund, an elegant section of riverbank lined with European mercantile houses and elegant mansions. Shanghai was also the cradle of the Chinese Communist Party, and it is here that the People's Republic created its vast commercial and industrial bastion. Shanghai is also one of the most fascinating cities on the face of the earth. Its streets are packed with individuals, cars and bicycles, weaving an extraordinary tapestry of humanity. Yet serenity and beauty are always present, be it a class practicing early morning tai chi or the serene repose of the city's jade Buddha.

Shanghai's attractions are legendary, from exquisite temples and superb museums to the Bund's elegant 19th-century European architecture. The city is also your gateway to the Grand Canal and the legendary city of Suzhou.

Hong Kong, China
Skyscrapers form a glistening forest of steel and glass, junks and sampans ply the busy harbor waters, and the green, dragon-crested hills of Kowloon beckon. Welcome to Hong Kong, one of the world's great travel destinations. Now a semi-autonomous region of China, Hong Kong - literally "Fragrant Harbor" - has lost none of its charm, excitement or exoticism. Modern skyscrapers and luxury hotels climb the slopes of Hong Kong Island. Narrow streets are crammed with noodle vendors, fortunetellers and bonesetters. The endless array of shops offer the visitor everything from hand-tailored suits and ancient porcelain to the latest consumer electronics. And everywhere more than seven million people are moving at a breathtaking pace in one of the world's great monuments to capitalism, commerce and enterprise.

The former Crown Colony has enough attractions to last a lifetime. To take in the entire spectacle, head to Victoria Peak for panoramic views. Enjoy lunch on one of the city's floating restaurants. Walk down one of the crowded streets to take the city's rapid pulse. And whether you think you are in the mood or not - shop. After all, you are in the duty-free capital of the world.

Singapore
Singapore - the very name summons visions of the mysterious East. The commercial center of Southeast Asia, this island city-state of four million people is a metropolis of modern high-rise buildings, Chinese shop-houses with red-tiled roofs, sturdy Victorian buildings, Buddhist temples and Arab bazaars. Founded in 1819 by Sir Stamford Raffles of the fabled East India Company, the city is a melting pot of people and cultures. Malay, Chinese, English and Tamil are official languages. Buddhism, Taoism, Islam, Hinduism and Christianity are the major faiths. Singapore is an ever-fascinating island boasting colorful traditions, luxurious hotels and some of the finest duty-free shopping in the world.

Lying just 85 miles north of the Equator at the tip of the Malay Peninsula, the island was a haven for Malay pirates and Chinese and Arab traders.

Brisbane
Once considered the "country cousin" among Australian cities, Brisbane is today the nation's third-largest metropolis - and one of the most desirable places to live in the country. Lying on the banks of the meandering Brisbane River, this cosmopolitan city boasts elegant 19th-century sandstone buildings, a lively cultural scene and superb parklands. Brisbane is also your gateway to uniquely Australian adventures, be it the theme parks of the Gold Coast or Queensland's dazzling beaches.

The beaches south of Brisbane form Queensland's Gold Coast. Travel tip: Brisbane is pronounced "Bris-bin."

Sydney
As your ship passes Harbour Heads, you are presented with the shimmering skyline of Sydney - hailed by many seafarers as "the most beautiful harbor in the world." Two prominent landmarks, Harbour Bridge and the sail-like curves of the Sydney Opera House, grace the backdrop of this picturesque harbor. There is a wealth of adventure waiting in Sydney - from its cosmopolitan city center to miles of beautiful beaches and the Blue Mountains.

Australia's oldest and largest city was born in 1788 with the arrival of the "First Fleet" transporting 760 British convicts. Today, Sydney is the largest port in the South Pacific and is often voted the most popular destination in the South Pacific.

Travel dates

Departing
From
Price From

Departing:

26 Aug 19

From:

Shanghai, China

Price from:

$4,279

Pricing
Please note: while prices are accurate at time of loading they are subject to change due to currency fluctuations and currency surcharges may apply. Please check price at time of booking.
*Terms and Conditions
*Valid for sale until 29 Jun 2019, unless sold out prior. Fares are cruise only, per person, twin share in NZD, inclusive of all discounts, taxes, fees and port expenses (which are subject to change). Supplements apply for other stateroom categories. Princess Cruises has set aside a reasonable number of staterooms which are available at these fares. Once these staterooms are sold, fares may revert to a higher fare, but may also be discounted. Valid for new bookings and not combinable with any other offer. All offers are subject to availability. Gratuities are additional & payable direct onboard. BALCONY UPGRADE is valid on selected voyages only. Balcony upgrade is from Oceanview to Balcony stateroom on all ships except for Majestic Princess, Regal Princess, Royal, Sky & Enchanted Princess where the upgrade is from Balcony to Deluxe Balcony stateroom. Upgrade is based on fare difference between the lead Oceanview or Balcony to lead Balcony or Deluxe Balcony stateroom on selected voyages. ONBOARD CREDIT is per stateroom in currency specified based on two people sharing a cabin and may vary for single travellers. Credit is not transferable, non-refundable, not redeemable for cash and cannot be used at the medical centre or casino. 3rd & 4th GUEST REDUCED FARE based on lead balcony stateroom when travelling with two adult twin fare paying passengers in the same stateroom, and is subject to stateroom configuration and availability. Offer applies to balcony and above only. To be read in conjunction with the Booking and Passage Conditions available from your travel agent. Travel agents may charge additional fees. Further conditions apply. Prices/offers are correct at time of publication & are subject to change or may be withdrawn without prior notice.