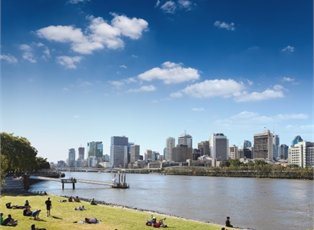 Journey
Upgrade to a Balcony from $200pp plus receive an onboard credit
Ship
Sea Princess (More about the ship)
Departure Date
12 Jan 2020
Special deal
Special is valid from 7 May 19 to 29 Jun 19.
- 11 night cruise onboard Sea Princess
- Main meals & entertainment onboard
- Port charges & government fees
BONUS:
- Upgrade to a Balcony from $200pp*
- Receive AU$185 onboard credit per stateroom*
- Reduced fares for 3rd and 4th guest in balcony staterooms and above*
CRUISE SALE WEEK BONUS:
- Book between 17-24 Jun 2019 & receive an additional $100 onboard credit PLUS pay 50% reduced deposit
Itinerary

Cruise Itinerary

Day
Date
Port
Arrive
Depart

Day:

Day 1

Date:

12 Jan 20

Arrive:

Depart:

04:00 PM

Day:

Day 4

Date:

15 Jan 20

Arrive:

08:00 AM

Depart:

07:00 PM

Day:

Day 5

Date:

16 Jan 20

Arrive:

07:00 AM

Depart:

04:00 PM

Day:

Day 6

Date:

17 Jan 20

Arrive:

09:00 AM

Depart:

05:00 PM

Day:

Day 7

Date:

18 Jan 20

Arrive:

09:00 AM

Depart:

06:00 PM

Day:

Day 8

Date:

19 Jan 20

Arrive:

07:00 AM

Depart:

06:00 PM

Day:

Day 8

Date:

19 Jan 20

Arrive:

09:00 AM

Depart:

10:00 AM

Day:

Day 12

Date:

23 Jan 20

Arrive:

07:00 AM

Depart:

** Itinerary may vary by sailing date

Your cruise in detail

11 Night Cruise sailing from Brisbane roundtrip aboard Sea Princess.

Step aboard Sea Princess and prepare for a vacation that will dazzle your senses. From the four-story Atrium to tantalizing dining options, a Vegas-style casino and a variety of incredible entertainment choices, including Movies Under the Stars®, you'll find a relaxing retreat that's as captivating as the places you'll visit on this grand vessel.

Highlights of this cruise:

Brisbane
Once considered the "country cousin" among Australian cities, Brisbane is today the nation's third-largest metropolis - and one of the most desirable places to live in the country. Lying on the banks of the meandering Brisbane River, this cosmopolitan city boasts elegant 19th-century sandstone buildings, a lively cultural scene and superb parklands. Brisbane is also your gateway to uniquely Australian adventures, be it the theme parks of the Gold Coast or Queensland's dazzling beaches.

The beaches south of Brisbane form Queensland's Gold Coast. Travel tip: Brisbane is pronounced "Bris-bin."

Alotau
Alotau is the capital of the Milne Bay Province, which lies at the most south-eastern tip of PNG. It is a very scenic town on the north shore of Milne Bay. It is a quiet, friendly provincial town, and operates successfully as a scuba diving base.

Ecotourism is being developed here focusing on the rainforest, trekking, bird watching, bat caving, fishing, diving, snorkelling, war sites, surfing and cultural sites of interest. The province has the richest marine biodiversity in the world, which is why so many divers come to the area. There are orchids, marsupials, birds of paradise, mountains, islands, rainforest, waterfalls, hot springs and skull caves as well as a fascinating local history.

Rabaul
Rabaul is a township in East New Britain province, Papua New Guinea. The town was the provincial capital and most important settlement in the province until it was destroyed in 1994 by falling ash of a volcanic eruption. After the eruption the capital was moved to Kokopo, about 20 kilometres away. Rabaul is continually threatened by volcanic activity due to being built on the edge of Rabaul caldera, a flooded caldera of a large volcano.

Rabaul lies on the Gazelle Peninsula and vies with Madang for the title of the most beautiful town in Papua New Guinea. Spread out around the rim of Simpson Harbour, Rabaul is a well laid out town with all facilities within walking distance. It has a busy market, selling fresh produce, local cigars and betel nut, is located on the main road from Tokua Airport near Supabake Bakery. At the waterfront are boats for travel to the outer islands or for a spot of fishing.

As a tourist destination Rabaul is popular for SCUBA diving, snorkelling sites and its spectacular harbour. Visitors will find a treasure trove of World War 2 relics, tunnels and caverns to explore within driving distance of Rabaul.

Travel dates

Departing
From
Price From

Departing:

8 Dec 19

From:

Brisbane, QLD, Australia

Price from:

$1,789

Departing:

12 Jan 20

From:

Brisbane, QLD, Australia

Price from:

$1,989

Pricing

Accomodation

Please note: while prices are accurate at time of loading they are subject to change due to currency fluctuations and currency surcharges may apply. Please check price at time of booking.
*Terms and Conditions
*Valid for sale until 29 Jun 2019, unless sold out prior. Fares are cruise only, per person, twin share in NZD, inclusive of all discounts, taxes, fees and port expenses (which are subject to change). Supplements apply for other stateroom categories. Princess Cruises has set aside a reasonable number of staterooms which are available at these fares. Once these staterooms are sold, fares may revert to a higher fare, but may also be discounted. Valid for new bookings and not combinable with any other offer. All offers are subject to availability. Gratuities are additional & payable direct onboard. BALCONY UPGRADE is valid on selected voyages only. Balcony upgrade is from Oceanview to Balcony stateroom on all ships except for Majestic Princess, Regal Princess, Royal, Sky & Enchanted Princess where the upgrade is from Balcony to Deluxe Balcony stateroom. Upgrade is based on fare difference between the lead Oceanview or Balcony to lead Balcony or Deluxe Balcony stateroom on selected voyages. ONBOARD CREDIT is per stateroom in currency specified based on two people sharing a cabin and may vary for single travellers. Credit is not transferable, non-refundable, not redeemable for cash and cannot be used at the medical centre or casino. 3rd & 4th GUEST REDUCED FARE based on lead balcony stateroom when travelling with two adult twin fare paying passengers in the same stateroom, and is subject to stateroom configuration and availability. Offer applies to balcony and above only. To be read in conjunction with the Booking and Passage Conditions available from your travel agent. Travel agents may charge additional fees. Further conditions apply. Prices/offers are correct at time of publication & are subject to change or may be withdrawn without prior notice. CRUISE SALE WEEK BONUS: Book between 17-24 Jun 2019 and receive an additional $100 onboard credit plus pay half the usual deposit at time of booking and the balance when full payment is made.