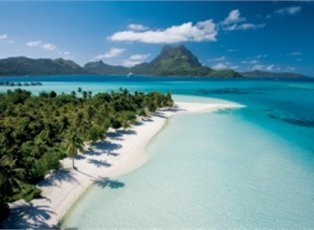 Journey
15 Night Cruise sailing from Auckland to Papeete aboard Seven Seas Navigator.
Ship
Seven Seas Navigator (More about the ship)
Departure Date
13 Mar 2020
Itinerary

Cruise Itinerary

Day
Date
Port
Arrive
Depart

Day:

Day 1

Date:

13 Mar 20

Arrive:

08:00 AM

Depart:

07:00 PM

Day:

Day 2

Date:

14 Mar 20

Arrive:

09:00 AM

Depart:

06:00 PM

Day:

Day 4

Date:

16 Mar 20

Port:

Norfolk Island

Arrive:

08:00 AM

Depart:

07:00 PM

Day:

Day 5

Date:

17 Mar 20

Arrive:

03:00 PM

Depart:

overnight

Day:

Day 6

Date:

18 Mar 20

Arrive:

Depart:

04:00 PM

Day:

Day 8

Date:

20 Mar 20

Port:

Lautoka, Fiji

Arrive:

12:00 PM

Depart:

09:00 PM

Day:

Day 9

Date:

21 Mar 20

Port:

Suva Fiji

Arrive:

09:00 AM

Depart:

06:00 PM

Day:

Day 11

Date:

23 Mar 20

Arrive:

07:00 AM

Depart:

04:00 PM

Day:

Day 14

Date:

26 Mar 20

Arrive:

09:00 AM

Depart:

07:00 PM

Day:

Day 15

Date:

27 Mar 20

Arrive:

07:00 AM

Depart:

04:00 PM

Day:

Day 15

Date:

27 Mar 20

Port:

Papeete, Tahiti

Arrive:

07:00 PM

Depart:

overnight

** Itinerary may vary by sailing date

Your cruise in detail

15 Night Cruise sailing from Auckland to Papeete aboard Seven Seas Navigator.

In the tradition of Regent Seven Seas Cruises, the Seven Seas Navigator is destined for distinction. Occupying the uppermost niche in cruising, she offers her 490 guests an unusual level of luxury and some of the highest space and service ratios at sea. From her all-suite, all-ocean-view accommodations with their luxurious marble baths to her signature cuisine to her superbly attentive staff, she has few equals.

Highlights of this cruise:

Auckland
Auckland, "The City Of Sails", is spread over a narrow isthmus between the sparkling waters of the Waitemata and Manukau Harbours on New Zealand's North Island. It earns its sobriquet from having more boats per capita than any other city in the world. The first settlers here were the Maori, and are still a vibrant component of its cosmopolitan population. Auckland offers the visitor all the amenities of a world-class city. Browse the shops of Queen Street or the Parnell area with its galleries and boutiques in quaintly restored Victorian buildings. For a magnificent panorama of the city travel to Mount Eden, the city's highest point, or visit the Skytower for loftier views. Minutes from downtown you can relax on a black sand beach, or explore the America's Cup Yachting Village. Further afield there are the spectacular pine-clad Waitakere Mountains, the amazing Waitomo Glowworm Caves and the verdant vineyards of Kumeu River Wines.

Noumea
Capital of the French territory New Caledonia, Nouméa played an important role in World War II, serving as the headquarters of the United States military in the Pacific. It boasts the most sunshine of any Pacific island capital, and is also the most European-influenced. Called "The Paris of the Pacific," it features fine French dining, designer boutiques, and cosmopolitan residents. Just off the coast, the longest barrier reef in the world shelters 350 species of coral and 1,500 species of fish.

Suva
Located on the southeast coast of the island of Viti Levu, Suva is the capital city of Fiji. As the largest urban area in the South Pacific outside of Australia and New Zealand, it is Fiji's main port city, and the commercial and political center of Fiji. The city hosted the 2003 South Pacific Games, being the third time in the event's history that they had been held in Suva.

Pago Pago
Located on Tutuila, the largest of the Samoan islands in the South Pacific Ocean, Pago Pago is the capital of American Samoa. First settled by the Polynesians around 600 BC, the islands became a territory of the US in 1900. An important coaling station and naval base, the Pago Pago harbor proved to be of strategic importance during World War II. Today its beauty and ecological diversity make it a popular tourist destination.

Papeete
The islands of Polynesia are a gorgeous collection of volcanic islands and atolls strewn lazily across the grand Pacific Ocean. The island of Tahiti proper is the largest of the 118 islands and atolls that comprise French Polynesia. Papeete, the modern capital of Tahiti and her islands, contains government offices, hospitals, banks and many other services dedicated to serving the islands as well as tourists who come to these islands for a life-enriching experience.

Travel dates

Departing
From
Price From

Departing:

13 Mar 20

From:

Auckland, New Zealand

Price from:

$10,839
*Terms and Conditions
Information on this website has been obtained from the various Cruise Companies represented, however as the cruise industry is constantly changing and this information should be used as a guide only. We are unable to take responsibility for incorrect information and you must confirm all details the time of booking. Offer subject to availability at time of booking. Prices are per person share twin based on best available cruise fare, inclusive of all discounts unless otherwise stated. Where suite pricing is indicated this will be for lead in suite accommodation only and may in some cases be for a mini suite, which is the lead in suite category. Please ask for clarification at time of enquiry. Prices are subject to currency fluctuations and are based on cash or cheque. Cruise deposit, amendment and cancellation conditions apply. Travel agent service fees may apply. Special conditions apply - please ask for full details at time of enquiry.