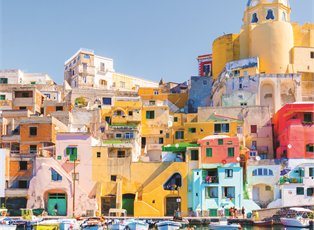 Journey
Fly FREE to Europe
Ship
Silver Shadow (More about the ship)
Departure Date
27 Jul 2019
Special deal
Special is valid from 6 Mar 19 to 31 Mar 19.
- 7 night cruise onboard Silver Shadow
- Butler service in every suite
- Personalised service – nearly one crew member for every guest
- Multiple restaurants with open seating dining
- Beverages in suite & throughout ship including champagne, select wines & spirits
- Unlimited Wi-Fi for all suites
- Onboard gratuities
- Port charges & government fees
BONUS:
- Fly FREE to Europe or upgrade to Business Class from just $5355pp return*
Itinerary

Cruise Itinerary

Day
Date
Port
Arrive
Depart

Day:

Day 2

Date:

28 Jul 19

Port:

Sete, France

Arrive:

08:00 AM

Depart:

07:00 PM

Day:

Day 5

Date:

31 Jul 19

Arrive:

08:00 AM

Depart:

07:00 PM

Day:

Day 7

Date:

2 Aug 19

Port:

Naples, Italy

Arrive:

08:00 AM

Depart:

06:00 PM

Day:

Day 8

Date:

3 Aug 19

Arrive:

08:00 AM

Depart:

** Itinerary may vary by sailing date

Your cruise in detail

7 Night Cruise sailing from Barcelona to Rome aboard Silver Shadow.

Get set for a journey through the breathless Mediterranean coast. Explore the awe-inspiring art of Barcelona before heading to Saint Tropez, made famous by legendary beauty Brigitte Bardot. Taste a platter of artisanal bread, cheese and charcuterie with a glass of wine in Saint Florent, and discover the early Greek foundation of Olbia, a must-see in town.

Highlights of this cruise:

Barcelona
The infinite variety of street life, the nooks and crannies of the medieval Barri Gòtic, the ceramic tile and stained glass of Art Nouveau facades, the art and music, the throb of street life, the food (ah, the food!)—one way or another, Barcelona will find a way to get your full attention. The capital of Catalonia is a banquet for the senses, with its beguiling mix of ancient and modern architecture, tempting cafés and markets, and sun-drenched Mediterranean beaches.

Sete
The fishing village of Sète serves as gateway to Montpellier, in the North. Other noteworthy destinations in this area include Carcassone, Aigues Mortes, the Abbaye de Fontfroide, and Pezenas. For a look at the real fisherman's life, however, stay right where you are. Sète is the Mediterranean's biggest fishing port. Canals winding through town make it fun to stroll around, and there are a number of good walking paths leading to the beach (about 30 minutes to the west).

Saint Tropez
At first glance, it really doesn't look all that impressive. There's a pretty port with cafés charging €5 for a coffee and a picturesque old town in sugared-almond hues, but there are many prettier in the hills nearby. There are sandy beaches, rare enough on the Riviera, and old-fashioned squares with plane trees and pétanque players, but these are a dime a dozen throughout Provence. So what made St-Tropez an internationally known locale? Two words: Brigitte Bardot.

Livorno
Livorno is a gritty city with a long and interesting history. In the early Middle Ages it alternately belonged to Pisa and Genoa. In 1421 Florence, seeking access to the sea, bought it. Cosimo I (1519–74) started construction of the harbor in 1571, putting Livorno on the map. After Ferdinando I de' Medici (1549–1609) proclaimed Livorno a free city, it became a haven for people suffering from religious persecution; Roman Catholics from England and Jews and Moors from Spain and Portugal, among others, settled here.

Olbia
Amid the resorts of Sardinia's northeastern coast, Olbia, a town of about 60,000, is a lively little seaport and port of call for mainland ferries at the head of a long, wide bay.San SimplicioOlbia's little Catholic basilica, a short walk behind the main Corso Umberto and past the train station, is worth searching out if you have any spare time in Olbia. The simple granite structure dates from the 11th century, part of the great Pisan church-building program, using pillars and columns recycled from Roman buildings.

Naples
Naples, in the Campania region, is Italy's third largest city. Its claim to fame is the spectacular location along one of the world's most splendid bays, backed by the perfect cone of Mount Vesuvius. In addition to its beautiful setting, Naples' surprises with other outstanding attractions such as the Royal Palace, San Carlos Opera House, the impressive National Archaeological Museum and the Castel Nuovo, dating from the 13th-century. The city's central area is best explored on foot.

Rome (Civitavecchia)
Italy's vibrant capital lives in the present, but no other city on earth evokes its past so powerfully. For over 2,500 years, emperors, popes, artists, and common citizens have left their mark here. Archaeological remains from ancient Rome, art-stuffed churches, and the treasures of Vatican City vie for your attention, but Rome is also a wonderful place to practice the Italian-perfected il dolce far niente, the sweet art of idleness. Your most memorable experiences may include sitting at a caffè in the Campo de' Fiori or strolling in a beguiling piazza.

Travel dates

Departing
From
Price From

Departing:

27 Jul 19

From:

Barcelona, Spain

Price from:

$8,679

Pricing

Accomodation

Please note: while prices are accurate at time of loading they are subject to change due to currency fluctuations and currency surcharges may apply. Please check price at time of booking.
*Terms and Conditions
*Conditions apply: Valid for sales until 31 Mar 2019, unless sold out prior. Fares are per person, twin share in NZD. Surcharge applies to other categories. EUROPE AIR OFFER: based on flying from Auckland or Christchurch to the embarkation/ disembarkation ports of cruise. Other cities will be considered a deviation & surcharges apply. Offer includes return Economy Class airfare or upgrade to Business Class from $5355pp. Valid for the first & second full-fare guests in a suite. Due to flight schedules, some voyages may require an overnight hotel stay pre or post cruise at the guests own expense. Subject to availability. In case promotional flights are not available, an air credit of $2100 will be offered. Transfers are included when taking the free airfare offer & are available from the airport to ship. GENERAL: Confirmation of booking must be secured by a non-refundable deposit of 25% which is due within 6 days (by midday) of booking. Final payment is due no later than 120 days prior to departure. For bookings made within final payment period, full payment will be required at time of booking. Offers are subject to availability at time of booking & valid for new bookings only. Travel agent service fees may apply. Prices & offers are correct as at 07 Mar 2019 & subject to change or may be withdrawn at any time without notice. Prices based on payment made by cash or cheque only. Further terms & conditions apply, please ask your local travel agent for details.