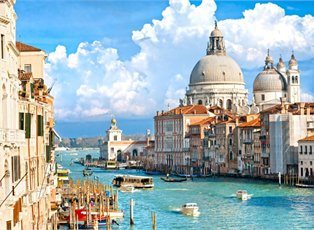 Journey
Fly FREE to Europe
Ship
Silver Shadow (More about the ship)
Departure Date
13 Sep 2019
Special deal
Special is valid from 6 Mar 19 to 31 Mar 19.
- 9 night cruise onboard Silver Shadow
- Butler service in every suite
- Personalised service – nearly one crew member for every guest
- Multiple restaurants with open seating dining
- Beverages in suite & throughout ship including champagne, select wines & spirits
- Unlimited Wi-Fi for all suites
- Onboard gratuities
- Port charges & government fees
BONUS:
- Fly FREE to Europe or upgrade to Business Class from just $5355pp return*
Itinerary

Cruise Itinerary

Day
Date
Port
Arrive
Depart

Day:

Day 2

Date:

14 Sep 19

Arrive:

08:00 AM

Depart:

08:00 PM

Day:

Day 3

Date:

15 Sep 19

Arrive:

08:00 AM

Depart:

07:00 PM

Day:

Day 4

Date:

16 Sep 19

Port:

Sorrento, Italy

Arrive:

08:00 AM

Depart:

06:00 PM

Day:

Day 5

Date:

17 Sep 19

Port:

Siracusa, Italy

Arrive:

12:00 PM

Depart:

11:00 PM

Day:

Day 7

Date:

19 Sep 19

Port:

Corfu, Greece

Arrive:

08:00 AM

Depart:

06:00 PM

Day:

Day 9

Date:

21 Sep 19

Port:

Hvar, Croatia

Arrive:

08:00 AM

Depart:

03:00 PM

Day:

Day 10

Date:

22 Sep 19

Port:

Venice, Italy

Arrive:

08:00 AM

Depart:

** Itinerary may vary by sailing date

Your cruise in detail

9 Night Cruise sailing from Monte Carlo to Venice aboard Silver Shadow.

Live the good life, as you circumnavigate Italy on a voyage of food, romance and history. Leaving Monte Carlo's yachts to jostle gently in your wake, soak up the timeless beauty of Siracusa, taste succulent mediterranean cuisine in Corfu, and admire living history in Rome's winding streets. Ultimately, Venice's romantic waterways beckon.

Highlights of this cruise:

Monte Carlo
On one of the best stretches of the Mediterranean, this classic luxury destination is one of the most sought-after addresses in the world. With all the high-rise towers you have to look hard to find the Belle Époque grace of yesteryear. But if you head to the town's great 1864 landmark Hôtel de Paris—still a veritable crossroads of the buffed and befurred Euro-gentry—or enjoy a grand bouffe at its famous Louis XV restaurant, or attend the opera, or visit the ballrooms of the casino, you may still be able to conjure up Monaco's elegant past.

Livorno
Livorno is a gritty city with a long and interesting history. In the early Middle Ages it alternately belonged to Pisa and Genoa. In 1421 Florence, seeking access to the sea, bought it. Cosimo I (1519–74) started construction of the harbor in 1571, putting Livorno on the map. After Ferdinando I de' Medici (1549–1609) proclaimed Livorno a free city, it became a haven for people suffering from religious persecution; Roman Catholics from England and Jews and Moors from Spain and Portugal, among others, settled here.

Rome (Civitavecchia)
Italy's vibrant capital lives in the present, but no other city on earth evokes its past so powerfully. For over 2,500 years, emperors, popes, artists, and common citizens have left their mark here. Archaeological remains from ancient Rome, art-stuffed churches, and the treasures of Vatican City vie for your attention, but Rome is also a wonderful place to practice the Italian-perfected il dolce far niente, the sweet art of idleness. Your most memorable experiences may include sitting at a caffè in the Campo de' Fiori or strolling in a beguiling piazza.

Sorrento
Sorrento may have become a jumping-off point for visitors to Pompeii, Capri, and Amalfi, but you can find countless reasons to love it for itself. The Sorrentine people are fair-minded and hardworking, bubbling with life and warmth. The tuff cliff on which the town rests is spread over the bay, absorbing sunlight, while orange and lemon trees waft their perfume in spring. Winding along a cliff above a small beach and two harbors, the town is split in two by a narrow ravine formed by a former mountain stream.

Siracusa, Sicily
Siracusa, known to English speakers as Syracuse, is a wonder to behold. One of the great ancient capitals of Western civilization, the city was founded in 734 BC by Greek colonists from Corinth and soon grew to rival, and even surpass, Athens in splendor and power. It became the largest, wealthiest city-state in the West and a bulwark of Greek civilization. Although Siracusa lived under tyranny, rulers such as Dionysius filled their courts with Greeks of the highest cultural stature—among them the playwrights Aeschylus and Euripides, and the philosopher Plato.

Corfu
Corfu town today is a vivid tapestry of cultures—a sophisticated weave, where charm, history, and natural beauty blend. Located about midway along the island's east coast, this spectacularly lively capital is the cultural heart of Corfu and has a remarkable historic center that UNESCO designated as a World Heritage Site in 2007. All ships and planes dock or land near Corfu town, which occupies a small peninsula jutting into the Ionian Sea.

Dubrovnik
Dubrovnik is one of the world's most beautiful fortified cities. Its massive stone ramparts and splendid fortress towers curve around a tiny harbor, enclosing graduated ridges of sun-bleached orange-tiled roofs, copper domes, and elegant bell towers. In the 7th century AD, residents of the Roman city Epidaurum (now Cavtat) fled the Avars and Slavs of the north and founded a new settlement on a small rocky island, which they named Laus, and later Ragusa.

Hvar
The Croatian island of Hvar bills itself as the "sunniest island in the Adriatic." Not only does it have the figures to back up this claim—an annual average of 2,724 hours of sunshine—but it also makes visitors a sporting proposition, offering them a money-back guarantee if there are seven consecutive days of snow (snow has been known to fall here; the last time being February 2012).

Venice
Venice is a city unlike any other. No matter how often you've seen it in photos and films, the real thing is more dreamlike than you could imagine. With canals where streets should be, water shimmers everywhere. The fabulous palaces and churches reflect centuries of history in what was a wealthy trading center between Europe and the Orient. Getting lost in the narrow alleyways is a quintessential part of exploring Venice, but at some point you'll almost surely end up in Piazza San Marco, where tourists and locals congregate for a coffee or an aperitif.

Travel dates

Departing
From
Price From

Departing:

13 Sep 19

From:

Monte Carlo, Monaco

Price from:

$11,239

Pricing

Accomodation

Please note: while prices are accurate at time of loading they are subject to change due to currency fluctuations and currency surcharges may apply. Please check price at time of booking.
*Terms and Conditions
*Conditions apply: Valid for sales until 31 Mar 2019, unless sold out prior. Fares are per person, twin share in NZD. Surcharge applies to other categories. EUROPE AIR OFFER: based on flying from Auckland or Christchurch to the embarkation/ disembarkation ports of cruise. Other cities will be considered a deviation & surcharges apply. Offer includes return Economy Class airfare or upgrade to Business Class from $5355pp. Valid for the first & second full-fare guests in a suite. Due to flight schedules, some voyages may require an overnight hotel stay pre or post cruise at the guests own expense. Subject to availability. In case promotional flights are not available, an air credit of $2100 will be offered. Transfers are included when taking the free airfare offer & are available from the airport to ship. GENERAL: Confirmation of booking must be secured by a non-refundable deposit of 25% which is due within 6 days (by midday) of booking. Final payment is due no later than 120 days prior to departure. For bookings made within final payment period, full payment will be required at time of booking. Offers are subject to availability at time of booking & valid for new bookings only. Travel agent service fees may apply. Prices & offers are correct as at 07 Mar 2019 & subject to change or may be withdrawn at any time without notice. Prices based on payment made by cash or cheque only. Further terms & conditions apply, please ask your local travel agent for details.