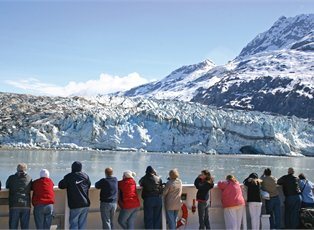 Journey
14 Night Cruise sailing from Vancouver to Seattle aboard Regatta.
Ship
Regatta (More about the ship)
Departure Date
6 Aug 2019
Itinerary

Cruise Itinerary

Day
Date
Port
Arrive
Depart

Day:

Day 1

Date:

6 Aug 19

Arrive:

Depart:

06:00 PM

Day:

Day 2

Date:

7 Aug 19

Arrive:

Depart:

Day:

Day 4

Date:

9 Aug 19

Port:

Sitka, Alaska

Arrive:

10:00 AM

Depart:

08:00 PM

Day:

Day 5

Date:

10 Aug 19

Arrive:

08:00 AM

Depart:

06:00 PM

Day:

Day 6

Date:

11 Aug 19

Arrive:

Depart:

Day:

Day 7

Date:

12 Aug 19

Port:

Seward, Alaska

Arrive:

09:00 AM

Depart:

06:00 PM

Day:

Day 8

Date:

13 Aug 19

Port:

Kodiak, Alaska

Arrive:

08:00 AM

Depart:

05:00 PM

Day:

Day 10

Date:

15 Aug 19

Port:

Skagway, Alaska

Arrive:

08:00 AM

Depart:

05:00 PM

Day:

Day 12

Date:

17 Aug 19

Arrive:

10:00 AM

Depart:

07:00 PM

Day:

Day 15

Date:

20 Aug 19

Arrive:

08:00 AM

Depart:

** Itinerary may vary by sailing date

Your cruise in detail

14 Night Cruise sailing from Vancouver to Seattle aboard Regatta.

Sail away onboard Regatta, an intimate and luxurious ship that caters to just 684 discerning guests. Savor the finest cuisine at sea, be pampered by 5-star personal service, enjoy world-class entertainment and relax in the country-club casual ambiance.

Consider too, that with just 684 guests, there is far more opportunity to mix and mingle, to develop a camaraderie with fellow shipmates. Take in an enthralling lecture given by a world-renowned expert or delve into the latest best seller in the English-inspired library. Succumb to the pleasures of an aromatherapy massage or work out in the state-of-the-art fitness centre. Your lifestyle onboard can be active and engaged or as private and laid back as you wish.

Highlights of this cruise:

Vancouver
By far the largest port on Regatta's Alaska cruises, Vancouver offers every imaginable big-city attraction. Explore the Museum of Anthropology and the Vancouver Art Museum for culture. History flourishes in the Gastown district, which borders vibrant Chinatown. Or enjoy a break from the bustle in Stanley Park, one of North America's largest urban parks.

Ketchikan
Totem poles are one of Ketchikan's chief attractions, and the best places to view them are Saxman Village and Totem Bight State Park. Drop by the Southeast Alaska Discovery Center to learn about the local cultures and ecosystems.

Sitka
Called "Shee Atika" by the Tlingit Indians, then "New Archangel" by the Russians who ousted them, Sitka boasts a multicultural heritage. Two dozen of its attractions are on the National Register of Historic Places, including Castle Hill and Building 29, a structure built by the Russians in 1835. The Sheldon Jackson Museum exhibits one of Alaska's oldest native culture collections.

Skagway
Skagway's spectacular natural setting encourages a walking tour of this well-preserved gold rush town. See the Moore House, built in 1897, a year before the gold rush, and the Gold Rush Cemetery, where famed Old West desperado Soapy Smith is buried. Visit the Trail of '98 Museum for a more in-depth look at Skagway's freewheeling history. Or take a ride on the White Pass and Yukon Route Railroad and see the trail the gold rushers etched into the high mountain pass.

Victoria
Western Canada's oldest city, Victoria proudly displays its British heritage. Explore lavish Craigdarroch Castle, built in the late 1800s for a Scottish coal baron. Trace the area's early British seafarers in the Marine Museum of British Columbia. There's even a Royal London Wax Museum with likenesses of King Henry VIII and Winston Churchill.

Seattle
Head to the top of the famed Space Needle, enjoy the performers in Pioneer Square, watch fish-tossing in legendary Pike Place Market or spend the afternoon in the impressive Seattle Art Museum. Take in the groovy Experience Music Project or the fascinating Pacific Science Center. Dive into the sea at the Seattle Aquarium or take to the skies at the Museum of Flight.

Travel dates

Departing
From
Price From

Departing:

6 Aug 19

From:

Vancouver, BC. Canada

Price from:

$6,770
*Terms and Conditions
Information on this website has been obtained from the various Cruise Companies represented, however as the cruise industry is constantly changing and this information should be used as a guide only. We are unable to take responsibility for incorrect information and you must confirm all details the time of booking. Offer subject to availability at time of booking. Prices are per person share twin based on best available cruise fare, inclusive of all discounts unless otherwise stated. Where suite pricing is indicated this will be for lead in suite accommodation only and may in some cases be for a mini suite, which is the lead in suite category. Please ask for clarification at time of enquiry. Prices are subject to currency fluctuations and are based on cash or cheque. Cruise deposit, amendment and cancellation conditions apply. Travel agent service fees may apply. Special conditions apply - please ask for full details at time of enquiry.