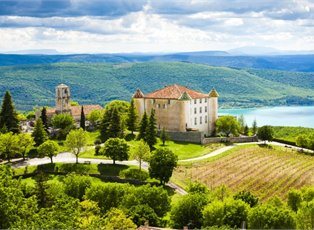 Journey
10 Night Cruise sailing from Rome to Barcelona aboard Celebrity Constellation.
Ship
Celebrity Constellation (More about the ship)
Departure Date
20 Oct 2019
Itinerary

Cruise Itinerary

Day
Date
Port
Arrive
Depart

Day:

Day 1

Date:

20 Oct 19

Arrive:

Depart:

05:00 PM

Day:

Day 2

Date:

21 Oct 19

Arrive:

07:00 AM

Depart:

10:00 PM

Day:

Day 5

Date:

24 Oct 19

Arrive:

07:00 AM

Depart:

07:00 PM

Day:

Day 6

Date:

25 Oct 19

Port:

Toulon, France

Arrive:

07:00 AM

Depart:

06:00 PM

Day:

Day 7

Date:

26 Oct 19

Port:

Sete, France

Arrive:

07:00 AM

Depart:

09:00 PM

Day:

Day 9

Date:

28 Oct 19

Port:

Valencia, Spain

Arrive:

07:00 AM

Depart:

09:00 PM

** Itinerary may vary by sailing date

Your cruise in detail

10 Night Cruise sailing from Rome to Barcelona aboard Celebrity Constellation.

Celebrity Constellation® has just been revamped-we call it "Solsticized" since it infuses her with cosmopolitan Solstice Class features.

She boasts a spectacular, new look and ambience. From the minute you enter the magnificent Grand Foyer, or savour a flavourful steak in the sophisticated Tuscan Grille, or sip your favourite vodka at the ultra-cool, ice-topped Martini Bar-you'll feel pampered and transformed, too.

Sumptuous suites and staterooms offer stunning new décor and flat-screen TVs, yet the level of personal service remains unparalleled and meticulous. It's a highly enhanced experience designed for you.

Highlights of this cruise:

Rome (Civitavecchia), Italy
Once the centre of the ancient world from which emperors ruled over nearly all of western civilization for hundreds of years, Rome is still considered by many to reign over all other European destinations. Here you can breathe the air once breathed by great Roman gladiators in the ancient halls of the Colosseum. Gaze upon the very ceilings Michelangelo painted at the Sistine Chapel. Or visit a monument to both size and faith, St. Peter's Basilica, the largest church ever built.

Florence/Pisa (Livorno),Italy
The beautiful Italian seaport of Livorno is the gateway to Florence, Pisa and Tuscany's vast wine country. Pisa is most noted for its famous marble bell tower, the Leaning Tower of Pisa, which has tilted 14 feet since 1370.

Nice (Villefranche), France
This jewel of the French Riviera is home to some of the world's most luxurious hotels and terraced cafés. Stroll the ultra-famous Promenade des Anglais or see masterpieces by Matisse, Renoir, Monet and Chagall in one of Nice's many museums.

Provence, France
The distinct Italian accent you'll find here is a remnant of the 2nd century B.C. Romans. Finding the climate and inland of what is now known as Provence so inviting, they stayed and Toulon didn't become part of France until the 15th century.

Valencia, Spain
Best known as the birthplace of paella, Valencia has steadily moved onto the radar of savvy travelers. It's a vibrant, friendly, mildly chaotic place with two outstanding fine-arts museums, an accessible old quarter, Europe's newest cultural and scientific complex – and one of Spain's most exciting nightlife scenes. Whole sections of the old city, for example the Carmen Quarter, have been extensively renovated. One of the best spots for exploring Valencia's history is at the museum L'Almoina, which opened three years ago in the Carmen on the site where Valencia was founded by the Romans in 138 B.C. Here, you can walk over glass floors, looking down at a stunning assemblage of ruins excavated in the area. The exhibition includes Roman baths, tombs and a medieval Moorish ward for plague victims.

Palma de Mallorca, Spain
This island enclave is often described as a mini-Barcelona, with a Gothic feel that has overtaken centuries of Roman and Moorish culture. Visit El Baluard, the Museum of Modern and Contemporary Art, which was built on the site of the remnants of the 16th century Bastio de Sant Pere, or shop for bargain pearls at the city's many jewelers.

Barcelona, Spain
Formerly a sleepy Spanish city, Barcelona has recently been reborn as an eclectic fusion of the modern and medieval. Seek inspiration from the creations of its modernist architect, Antonio Gaudí, or the Picasso Museum. Or, take in the breathtaking cathedrals in the Gothic Quarter.

Travel dates

Departing
From
Price From

Departing:

20 Oct 19

From:

Rome (Civitavecchia), Italy

Price from:

$1,959

Pricing

Accomodation

Please note: while prices are accurate at time of loading they are subject to change due to currency fluctuations and currency surcharges may apply. Please check price at time of booking.
*Terms and Conditions
Information on this website has been obtained from the various Cruise Companies represented, however as the cruise industry is constantly changing and this information should be used as a guide only. We are unable to take responsibility for incorrect information and you must confirm all details the time of booking. Offer subject to availability at time of booking. Prices are per person share twin based on best available cruise fare, inclusive of all discounts unless otherwise stated. Where suite pricing is indicated this will be for lead in suite accommodation only and may in some cases be for a mini suite, which is the lead in suite category. Please ask for clarification at time of enquiry. Prices are subject to currency fluctuations and are based on cash or cheque. Cruise deposit, amendment and cancellation conditions apply. Travel agent service fees may apply. Special conditions apply - please ask for full details at time of enquiry.