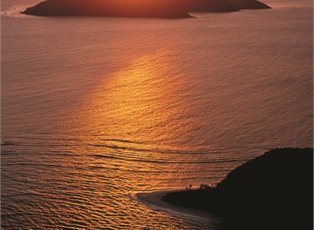 Journey
13 Night Cruise sailing from Auckland roundtrip aboard Celebrity Solstice.
Ship
Celebrity Solstice (More about the ship)
Departure Date
1 Apr 2020
Itinerary

Cruise Itinerary

Day
Date
Port
Arrive
Depart

Day:

Day 1

Date:

1 Apr 20

Arrive:

Depart:

08:00 PM

Day:

Day 2

Date:

2 Apr 20

Arrive:

08:00 AM

Depart:

05:00 PM

Day:

Day 5

Date:

5 Apr 20

Port:

Lautoka, Fiji

Arrive:

08:00 AM

Depart:

05:00 PM

Day:

Day 6

Date:

6 Apr 20

Port:

Suva Fiji

Arrive:

08:00 AM

Depart:

05:00 PM

Day:

Day 9

Date:

9 Apr 20

Arrive:

07:00 AM

Depart:

04:00 PM

Day:

Day 10

Date:

10 Apr 20

Port:

Vavau, Tonga

Arrive:

10:30 AM

Depart:

07:30 PM

Day:

Day 11

Date:

11 Apr 20

Arrive:

08:00 AM

Depart:

05:00 PM

Day:

Day 14

Date:

14 Apr 20

Arrive:

06:30 AM

Depart:

** Itinerary may vary by sailing date

Your cruise in detail

13 Night Cruise sailing from Auckland roundtrip aboard Celebrity Solstice.

As you stroll among the expansive decks, you'll experience the rich color palettes illuminated by beautiful natural light, and revel in the extensive amenities - all delivered with the attentive service for which Celebrity Cruises is renowned. Celebrity Solstice is built around you and the way you long to travel. Voyage with us, on the newest of our Solstice-class of ships, and discover a refined level of elegance - an unrivaled experience making a distinctive statement of style and design. We invite you to learn more about the new features and venues as details are revealed.

Highlights of this cruise:

Auckland
Your official welcome to New Zealand comes by way of a bustling harbor. Step ashore and into a surprisingly cosmopolitan environment. And once you venture inland, even more surprises await, including a total of 48 dormant volcanoes, a lush, leafy urban cityscape filled with beautiful parks, and a number of renowned art galleries.

Bay of Islands
Those who love beaches consider these some of the world's finest, with their perfect white sand and crystal-clear water. And as tempted as you'll be to pull up a lounge chair and soak in the surroundings, many consider this the ideal place to partake in more active pursuits, such as kayaking, mountain-biking, parasailing, swimming with dolphins and scuba-diving.

Lautoka
Sugarcane is the official crop of Lautoka but there is so much more to this paradise. Fiji's second largest city welcomes you with white sand beaches, turquoise water and friendly smiles from the locals. Relax on the beach, shop in the markets for beautiful pottery, or experience the exotic culture. Your visit here will leave you relaxed and refreshed.

Suva
Suva is the capital of Fiji built on a peninsula jutting out into the sea. Its architecture is a mixture of modern and traditional colonial buildings. You'll discover it's natural beauty in as many as 78 parks, including the new Takashi Suzuki Garden, and Thurston Gardens, which was opened in 1913 and displays flora from throughout the South Pacific. Stroll through the narrow roads of the shopping areas, most notably Cumming street, where you can step back in history for a vibrant and colorful shopping experience among original colonial buildings.

Apia
Over 3,000 years of Samoan culture and 19th Century colonial character echo across Apia in a charming urban center. Experience a vibrant nightlife, bustling seafood markets, and swim and snorkel the many scenic beaches and waterfalls. Be sure to take in traditional Samoan song, dance, and cuisine at a Fiafia night, and visit Robert Louis Stevenson's former home, which is now a popular museum.

Pago Pago
This tropical destination will delight you with its magnificent mountain ridges, wonderfully peaceful bays, tranquil villages and some of the world's most remote and utterly beautiful reefs and beaches. Whether you're a hiker keen on checking out some of the highest sea cliffs in the world on Ta'u, a history buff wanting to see your first star mound, or a leisure-seeker with a deep appreciation of beach life, you'll be glad you visited this unsung paradise.

Travel dates

Departing
From
Price From

Departing:

1 Apr 20

From:

Auckland, New Zealand

Price from:

$5,001
*Terms and Conditions
Information on this website has been obtained from the various Cruise Companies represented, however as the cruise industry is constantly changing and this information should be used as a guide only. We are unable to take responsibility for incorrect information and you must confirm all details the time of booking. Offer subject to availability at time of booking. Prices are per person share twin based on best available cruise fare, inclusive of all discounts unless otherwise stated. Where suite pricing is indicated this will be for lead in suite accommodation only and may in some cases be for a mini suite, which is the lead in suite category. Please ask for clarification at time of enquiry. Prices are subject to currency fluctuations and are based on cash or cheque. Cruise deposit, amendment and cancellation conditions apply. Travel agent service fees may apply. Special conditions apply - please ask for full details at time of enquiry.