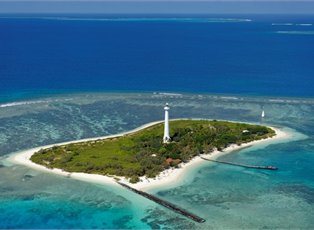 Journey
Bonus onboard credits & reduced deposit of just $1pp*
Ship
Pacific Aria (More about the ship)
Departure Date
25 Sep 2020
Special deal
Special is valid from 8 Feb 19 to 26 Feb 19.
- 9 night cruise onboard Pacific Aria
- Main meals and entertainment onboard
- Port charges and taxes
BONUS:
- AU$300 onboard credit per stateroom*
- Reduced deposit of just $1pp*
Itinerary

Cruise Itinerary

Day
Date
Port
Arrive
Depart

Day:

Day 1

Date:

25 Sep 20

Arrive:

Depart:

04:00 PM

Day:

Day 4

Date:

28 Sep 20

Arrive:

08:00 AM

Depart:

05:00 PM

Day:

Day 6

Date:

30 Sep 20

Arrive:

08:00 AM

Depart:

05:00 PM

Day:

Day 7

Date:

1 Oct 20

Arrive:

08:00 AM

Depart:

05:30 PM

Day:

Day 10

Date:

4 Oct 20

Arrive:

07:00 AM

Depart:

** Itinerary may vary by sailing date

Your cruise in detail

9 Night Cruise sailing from Auckland roundtrip aboard Pacific Aria.

Nothing says 'tropical holiday' like island hopping from one tropical destination to the next, and when it comes to the Pacific Islands, we do it best!

Highlights of this cruise:

Auckland
Auckland is located on the north island of New Zealand, situated between two magnificent harbours, the Waitemata and the Manukau. It is the largest city in NZ and is often referred to as the 'City of Sails' due to the large number of yachts which travel in its waters.

Auckland city has a great range of shops including designer boutiques, markets and stalls. It is also home to many fine galleries and museums including the Auckland Museum and the Auckland City Art Gallery. Restaurants in the waterfront suburbs such as Mission Bay or St Heliers and the inner city specialise in local seafood delicacies. There are also a number of attractive public gardens and reserves surrounding the city.

The large Polynesian population in Auckalnd include Maori, Samoan, Cook Island and Tongan people whom all contribute to the city's vibrant culture. Local markets and churches in particular provide an insight to the local cultures.

Noumea
Nouméa is the capital city of the French territory of New Caledonia. It is situated on a peninsula in the south of New Caledonia's main island, Grande Terre. It is one of the most westernized cities in the Pacific islands, and while the city itself is not attractive, there are some beautiful beaches on its outskirts.

Attractions in Nouméa include a stroll along the Place des Cocotiers, the local produce market and the Tjibaou Cultural Centre, located 20mins from the city. The focal point of the city is Coconut Park with its attractive colonial houses and beautiful hibiscus and bougainvilleas. The marina is worth a visit and there are attractive beaches at Anse Vata, Baie des Citrons and at Pointe Magnin.

Mare
Maré Island is the second-largest island of the Loyalty Islands, in the archipelago of New Caledonia, an overseas territory of France in the Pacific Ocean. The island is part of the commune (municipality) of Maré, in the Islands Province of New Caledonia. It lies northeast of Grande Terre, New Caledonia's mainland.

The main village on Maré is Tadine, it's a peaceful little port village. Visitors are warmly welcomed but are expected to respect the local tribal customs.

Attractions on the island include the natural aquarium about 1.2 miles from Tadine toward Eni. It's a beautiful pool with translucent waters. You can also take a swim at the water hole in Eni, just as you enter the village on your left.

Travel dates

Departing
From
Price From

Departing:

24 Jul 19

From:

Auckland, New Zealand

Price from:

$1,494

Departing:

25 Sep 20

From:

Auckland, New Zealand

Price from:

$1,729

Pricing

Accomodation

Please note: while prices are accurate at time of loading they are subject to change due to currency fluctuations and currency surcharges may apply. Please check price at time of booking.
*Terms and Conditions
*Conditions apply: Offers valid for bookings made 11-26 Feb 2019, unless sold out prior. Prices are per person, twin share in NZD & based on lead-in Interior staterooms. Surcharge applies for other categories. Airfares are additional. Advertised fares are available until allocation is exhausted & may fluctuate during the campaign period. ONBOARD SPENDING MONEY: is in AUD & per stateroom. Onboard spending money is not transferable, not redeemable for cash & cannot be used at the medical centre or casino. $1 DEPOSIT: is per person is non-refundable & due at time of booking. Remainder of deposit is due as stated: Cruises departing between 24 Jun-13 Aug 2019 additional deposit is due 95 days prior to departure. Cruises departing between 20 Aug-29 Nov 2019 additional deposit is due 150 days prior to departure. Cruises departing between 30 Nov 2019- Jan 2020 additional deposit is due 180 days prior to departure. Cruises departing between 28 Jan - 26 Aug 2020 additional deposit is due 250 days prior to departure. Cruises departing between 4 Sep- Dec 2020 the additional deposit is due 450 days prior to departure. Final cruise payment is due 75 days prior to departure. GENERAL: Valid for new bookings & not combinable with any other offer. Offers & prices are correct as at 07 Feb 2019 & subject to availability & may be withdrawn at any time without notice. Travel agent fees are not included. Prices based on payment made by cash/cheque only. To be read in conjunction with the P&O Cruises Booking and Passage Conditions available from your local helloworld agent.