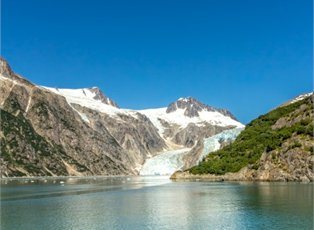 Journey
Free Perks!
Ship
Norwegian Bliss (More about the ship)
Departure Date
8 Sep 2019
Special deal
Special is valid from 7 Mar 19 to 22 Mar 19.
- Return Economy Class airfares from Auckland to Seattle flying Hawaiian Airlines
- Transfers throughout
- 2 nights pre-cruise & 2 nights post-cruise accommodation in Seattle
- Hop On Hop Off Seattle City Tour
- 7 night cruise onboard Norwegian Bliss
- Main meals & entertainment onboard
- Port charges, government fees & gratuities
FREE AT SEA BONUS:
Pick 1 for Interior or Pick 2 for Oceanview & Balcony: Beverage Package, Internet Package, Specialty Dining Package or a US$50 per port shore excursion credit*
Itinerary

Pre-Cruise Itinerary

Day
Date
Activity
Start
End

Day:

Day 1

Date:

6 Sep 19

Activity:

Fly Auckland to Seattle

Start:

End:

Day:

Day 1

Date:

6 Sep 19

Activity:

Transfer to hotel & overnight in Seattle

Start:

End:

Day:

Day 2

Date:

7 Sep 19

Activity:

Overnight in Seattle

Start:

End:

Day:

Day 3

Date:

8 Sep 19

Activity:

Transfer to port & board Norwegian Bliss

Start:

End:

Cruise Itinerary

Day
Date
Port
Arrive
Depart

Day:

Day 3

Date:

8 Sep 19

Arrive:

Depart:

03:30 PM

Day:

Day 5

Date:

10 Sep 19

Port:

Juneau, Alaska

Arrive:

02:30 PM

Depart:

11:00 PM

Day:

Day 6

Date:

11 Sep 19

Port:

Skagway, Alaska

Arrive:

07:00 AM

Depart:

08:15 PM

Day:

Day 10

Date:

15 Sep 19

Arrive:

06:00 AM

Depart:

Post-Cruise Itinerary

Day
Date
Activity
Start
End

Day:

Day 10

Date:

15 Sep 19

Activity:

Disembark ship & transfer to hotel, overnight in Seattle

Start:

End:

Day:

Day 11

Date:

16 Sep 19

Activity:

Overnight in Seattle

Start:

End:

Day:

Day 12

Date:

17 Sep 19

Activity:

Transfer to airport & fly Seattle to Auckland

Start:

End:

** Itinerary may vary by sailing date

Your cruise in detail

7 Night Cruise sailing roundtrip from Seattle aboard Norwegian Bliss.

The beauty of natural wonders and rustic wildlife sightings makes this Alaska cruise a remarkable experience. Venture into the wilderness on a dogsled ride in Juneau, witness Misty Fjords aboard a jet-powered catamaran in Ketchikan, and take it all in via the rails on the Skagway White Pass Scenic Railway.

Highlights of this cruise:

Seattle, Washington
Seattle sits on the slip of land between Puget Sound and Lake Washington, with the Olympic and Cascade Mountains serving as a dramatic backdrop for this oh-so cosmopolitan city. Soar up the futuristic Space Needle and experience the views atop this stunning landmark created for the 1962 World's Fair.

Juneau, Alaska
Juneau has been called "Alaska's peak experience," certainly due in part to its unparalleled glacier viewing from such places as Tracy Arm Fjord, the Juneau Icefields and Glacier Bay National Park. Kayak up one of the area's many protected waterways, go flightseeing, tour historic downtown or try your hand at panning for gold. The majestic Mendenhall Glacier lies nearly 12 miles outside Juneau, a treck worthwhile.

Skagway, Alaska
In a single year from 1896 to 1897, this remote town along the Inside Passage grew from a few tents to a city of 20,000 gold seekers. Today, travellers come in search of other riches - to experience yesteryear along Skagway's charming boardwalk lined with buildings that replicate those Gold Rush days.

Glacier Bay
Sail to Glacier Bay National Park and Preserve, a United Nations World Heritage Site. Comprised of 3.3 million acres of natural wonders, it is home to magnificent glaciers, snow-capped mountains and abundant birds and wildlife. Take an Alaska cruise to experience the magnificent glaciers and wildlife at the Glacier Bay National Park and Preserve.

Ketchikan, Alaska
Its Tlingit Indian name, Kach Khanna, means "spread wings of the eagle." Chances are you'll see one of these magnificent birds perched atop a Sitka tree. Thanks to its abundant rainfall, Ketchikan is surrounded by some of the world's most lush wilderness.

Victoria, British Columbia
Roam the spacious lawns of stunning Butchart Gardens with its exotic flora, unusual topiary and exquisite fountains. Explore historic Bastion Square, the treasures of Chinatown and the many sights and sounds to be found along the boardwalk of the Inner Harbour.

Travel dates

Departing
From
Price From

Departing:

8 Sep 19

From:

Seattle, Washington, USA

Price from:

$5,189

Pricing

Accomodation

Please note: while prices are accurate at time of loading they are subject to change due to currency fluctuations and currency surcharges may apply. Please check price at time of booking.
*Terms and Conditions
*Trade enquiries via GO Holidays. Valid for sales to 22 Mar 2019, unless sold out prior. It is our policy to present the cost of our holidays inclusive of all airport and government charges. Please accept however that these charges are not within our control, therefore we reserve the right to pass on any increase. Travel agent professional service fees where charged, will be additional to the advertised prices. Prices are based on direct flights unless stated otherwise. Prices are per person, twin share in NZD & include return economy class airfares flying Hawaiian Airlines from Auckland to Seattle. A non-refundable cruise deposit as well as full airfare payment is due within 3 days (by midday) of reservation. The most restrictive ticketing deadline applies. Full cruise payment conditions apply. Main meals are included at selected restaurants only. Choose 1 offer for inside staterooms OR 2 offers for Oceanview/Balcony staterooms. BEVERAGE PACKAGE: Applicable to guests 1 & 2 & must be at least 21 years of age at time of sailing to qualify for the Ultimate Beverage Package. Guests under 21 will receive the soda package. Beverage package is valued at US$99pp, per day & includes a variety of spirits & cocktails, wines by the glass & bottled or draft beer up to US$15. Exclusions apply. SHORE EXCURSION CREDIT: Credit is per stateroom, has no monetary value & is non-refundable. Applicable for each port, including debarkation port, & is not transferable to other ports. Use the credit or lose it. Does not include embarkation ports. Overnight stays count as one port. INTERNET PACKAGE: Receive 250 minutes per stateroom, including activation fee. Internet will be applied to the 1st guest in a stateroom. One login per stateroom. SPECIALTY DINING PACKAGE is on a per meal basis for guests 1 & 2 with a maximum of 3 meals. Exclusions apply. Due to airline availability & schedules additional accommodation may be required at passengers' own expense. Prices are based on payment by cash, cheque or eftpos only. Credit card sales not permitted unless Travel Agent acts as a merchant. Capacity limitations apply and may not be available on all services. Events beyond our control such as currency fluctuations and changes to the price of aviation fuel may result in prices variations. Strict cancellation fees apply. For full terms and conditions and cancellation fees please contact your local travel agent for more information. Trade enquiries via GO Holidays. Prices are based on lead-in stateroom categories, surcharges apply for other categories. Prices are subject to change at any time without notice. Book HA 'I' Class.