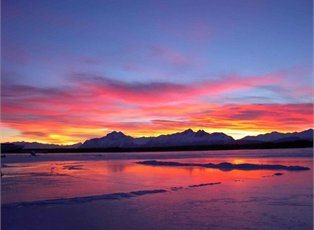 Journey
7 Night Cruise sailing from Seattle to Vancouver aboard Ovation of the Seas.
Ship
Ovation of the Seas (More about the ship)
Departure Date
13 Sep 2019
Itinerary

Cruise Itinerary

Day
Date
Port
Arrive
Depart

Day:

Day 1

Date:

13 Sep 19

Arrive:

Depart:

04:00 PM

Day:

Day 3

Date:

15 Sep 19

Arrive:

Depart:

Day:

Day 3

Date:

15 Sep 19

Port:

Juneau, Alaska

Arrive:

12:00 PM

Depart:

09:00 PM

Day:

Day 4

Date:

16 Sep 19

Port:

Skagway, Alaska

Arrive:

07:00 AM

Depart:

08:30 PM

Day:

Day 8

Date:

20 Sep 19

Arrive:

07:00 AM

Depart:

** Itinerary may vary by sailing date

Your cruise in detail

7 Night Cruise sailing from Seattle to Vancouver aboard Ovation of the Seas.

Marvel at the third ship in the Quantum Class, Ovation of the Seas. Featuring the same groundbreaking venues as its sister ships, Quantum of the Seas and Anthem of the Seas, this ship is continuing to take cruisers to new heights.

Highlights of this cruise:

Seattle
Famously rainy and picturesque, Seattle sits on Puget Sound against a spectacular mountain backdrop. Soak up the city's scene in one the many coffeehouses or head down to the lively Pike Place Market to feast on artisanal and local foods.

Inside Passage
Have your camera ready to capture the rugged beauty of the islands and mainland coast of southern Alaska. The views include glaciers, fjords, soaring cliffs and misty northern rainforest.

Juneau
Surrounded by fjords, forest and snow-capped mountains, Juneau is one gorgeous state capital. Its historic downtown harkens back to its gold-rush origins and you can still pan for gold. But nature is the priceless treasure.

Skagway
The great Klondike Rush lives on in Skagway's charming downtown of restored 19th-century buildings and its historic railway. From the vintage train, admire the mountains and see the 1898 trail that fortune seekers traveled on foot.

Victoria
The capital of British Columbia is filled with blooming gardens, heritage architecture and historic charm. The heart of Victoria is its scenic harbor and Old Town, compact areas that are made for strolling and easily explored on foot.

Vancouver
Set between the sea and snow-capped mountains, Vancouver is a stylish multicultural metropolis. Explore its different neighborhoods, including historic Gastown, visit city parks and beaches, and dine at acclaimed restaurants.

Travel dates

Departing
From
Price From

Departing:

13 Sep 19

From:

Seattle, Washington, USA

Price from:

$1,632

Pricing

Accomodation

Please note: while prices are accurate at time of loading they are subject to change due to currency fluctuations and currency surcharges may apply. Please check price at time of booking.
*Terms and Conditions
Information on this website has been obtained from the various Cruise Companies represented, however as the cruise industry is constantly changing and this information should be used as a guide only. We are unable to take responsibility for incorrect information and you must confirm all details the time of booking. Offer subject to availability at time of booking. Prices are per person share twin based on best available cruise fare, inclusive of all discounts unless otherwise stated. Where suite pricing is indicated this will be for lead in suite accommodation only and may in some cases be for a mini suite, which is the lead in suite category. Please ask for clarification at time of enquiry. Prices are subject to currency fluctuations and are based on cash or cheque. Cruise deposit, amendment and cancellation conditions apply. Travel agent service fees may apply. Special conditions apply - please ask for full details at time of enquiry.