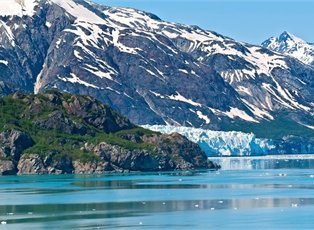 Journey
Receive up to US$840 onboard credit per stateroom*
Ship
Queen Elizabeth (More about the ship)
Departure Date
15 May 2020
Special deal
Special is valid from 20 May 19 to 30 Jun 19.
- 19 night cruise onboard Queen Elizabeth
- Main meals & entertainment onboard
- Port charges & government fees
BONUS:
- Book an Interior stateroom & receive US$620 onboard credit*
- Book an Oceanview stateroom & receive US$680 onboard credit*
- Book a Balcony stateroom & receive US$840 onboard credit*
Itinerary

Cruise Itinerary

Day
Date
Port
Arrive
Depart

Day:

Day 15

Date:

29 May 20

Arrive:

Depart:

Day:

Day 16

Date:

30 May 20

Arrive:

Depart:

Day:

Day 18

Date:

1 Jun 20

Arrive:

Depart:

Day:

Day 19

Date:

2 Jun 20

Arrive:

Depart:

** Itinerary may vary by sailing date

Your cruise in detail

19 Night Cruise sailing from Yokohama to Vancouver aboard Queen Elizabeth.

QUEEN ELIZABETH is our newest luxury ocean liner, named in October 2010 by Her Majesty the Queen. Recalling the rich heritage of the first Cunarder to bear the name, her elegance echoes that legendary age and enhances her modern allure.

The harmony of classic and contemporary strikes an elegant chord throughout this magnificent ship. Images and features from her predecessors, Queen Elizabeth and QE2, sit comfortably alongside her modern charm.

Within Queen Elizabeth's sleek lines, the lavishness of eras past meets the thrilling future of ocean travel. Welcome, then, to the next elegant chapter in Cunard history.

Highlights of this cruise:

Yokohama
The second largest city in Japan is Yokohama, a rapidly developing and exciting city filled with Japanese charm and culture. In 1854 Yokohama became the first port opened to foreign trade in the country so there is an interesting maritime and international flavour to the city. It is one of the most accessible cities in Japan and is less than half an hour from Tokyo by train. You will find much to do and see during your Yokohama cruise, from discovering landmarks and exploring museums to sampling tasty Japanese cuisine and shopping till you drop in one of the city's expansive malls.

Hakodate
Hakodate city is one of the most popular destinations in Japan. With its architecture of diverse dynasties, the last battlefield where the Shogun fought and what is said to be one of the world's most beautiful night views from Mount Hakodate – the city is a truly incredible place.

The Motomachi buildings from the Edo period and Meiji era of the late 19th century blend with western-influence to create an exciting cultural concoction. In Goryokaku Park, where the last battle of the Japanese civil war was fought, you can now enjoy peaceful contemplation amongst the fragrant blossom of 1600 cherry trees.

Kodiak
Known as the Emerald Isle, Kodiak is a heaven for all kinds of wildlife. The island is two thirds national park and is dedicated to the protection of its native brown bears, 250 species of birds and six kinds of Pacific salmon. Explore the good choice of bars and restaurants or join an entertaining tour of the island's microbrewery. Discover the native heritage museums and explore breathtaking historical trails either by organised excursion or at your own pace.

Juneau
Beneath an ice field that never melts, on a waterway that never freezes, Juneau is the most unusual and stunning of capitals. Home to 280 species of birds, brown and black bears, nature lovers can also watch out for orca and humpback whales here. Ashore, there's an excellent theatre and range of clubs, bars restaurants to suit all tastes. If you're feeling fit try exploring Alaskan-style amongst the glaciers by kayak or trekking with crampons and an ice axe.

Vancouver
Vancouver provides stunning scenery to discover in endless outdoor fashion all year-round. Grouse Mountain and Capilano Suspension Bridge are just two of the top highlights. British Columbia's marine parks offer remote fjords and vast lakes perfect for whale-watching and hiking, or swimming and kayaking from May to September. Vancouver's Gulf Islands are teaming with wildlife, keep your cameras close and binoculars at the ready for spotting pods of dolphins, seals, eagles, whales, otters and sea lions.

Travel dates

Departing
From
Price From

Departing:

15 May 20

From:

Yokohama, Japan

Price from:

$4,029

Pricing
Please note: while prices are accurate at time of loading they are subject to change due to currency fluctuations and currency surcharges may apply. Please check price at time of booking.
*Terms and Conditions
*Valid for sale until 30 Jun 2019, unless sold out prior. Prices are cruise only, per person, twin share in NZD, based on lead category staterooms as specified available at time of publication, inclusive of all discounts, taxes, fees, and port expenses (which are subject to change). Daily gratuities are not included and must be paid onboard at the conclusion of your cruise before disembarkation. Supplements apply for other stateroom categories. Cunard has set aside a reasonable number of staterooms which are available at these fares. Advertised fares are available until allocation is exhausted and may fluctuate during the campaign period. Valid for new bookings and not combinable with any other offer. All offers are subject to availability. Booking terms for this offer differ from terms that apply to standard fares and are more restrictive. A 5% non-refundable deposit is due at time of booking, with the full balance due 120 days prior to sailing. ONBOARD CREDIT is in USD per stateroom based on two people sharing a stateroom and may vary for single travellers. Credit is non-transferable, and cannot be redeemed for cash or be used at the medical centre or casino. Amounts vary by sailing and stateroom. Offer is not transferable, not redeemable for cash and may not be combinable with other select offers or other onboard credits. Whilst all information is correct at the time of publication, offers are subject to change. Travel agents may charge additional fees - check with your travel agent. Further conditions apply.