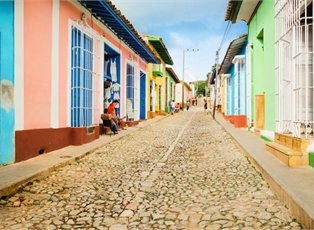 Journey
Free Drinks Package
Ship
MSC Armonia (More about the ship)
Departure Date
16 Sep 2019
Special deal
Special is valid from 11 Jan 19 to 28 Feb 19.
- 7 night cruise onboard MSC Armonia
- All main meals & entertainment onboard
- Port charges & taxes
BONUS:
- Receive a FREE Drinks Package*
Itinerary

Cruise Itinerary

Day
Date
Port
Arrive
Depart

Day:

Day 1

Date:

16 Sep 19

Port:

Miami

Arrive:

Depart:

06:00 PM

Day:

Day 4

Date:

19 Sep 19

Arrive:

08:00 AM

Depart:

03:00 PM

Day:

Day 5

Date:

20 Sep 19

Port:

Cozumel, Mexico

Arrive:

10:00 AM

Depart:

06:00 PM

Day:

Day 6

Date:

21 Sep 19

Port:

Havana, Cuba

Arrive:

12:00 PM

Depart:

overnight

Day:

Day 7

Date:

22 Sep 19

Port:

Havana, Cuba

Arrive:

Depart:

04:00 PM

Day:

Day 8

Date:

23 Sep 19

Port:

Miami

Arrive:

07:00 AM

Depart:

** Itinerary may vary by sailing date

Your cruise in detail

7 Night Cruise sailing from Miami roundtrip aboard MSC Armonia.

The luxury cruise ship MSC Armonia reflects her Italian name – this ship is a wonderful example of how space and intimacy can marry together in perfect harmony.

She is the first of four MSC Cruises ships to enter the Renaissance Programme, an ambitious two-year operation to make MSC Armonia, MSC Sinfonia, MSC Opera, MSC Lirica smarter, bigger and more beautiful.

Offering a selection of marvellous suites and cabins with private balconies, MSC Armonia offers the panoramic ocean views our passengers desire together with spacious meeting areas ideal for gathering with friends and family as you embark on a voyage of a lifetime.

The new MSC Armonia offers more balcony cabins, a greater choice of flexible new dining options, dedicated areas for youngsters of all ages and larger open spaces.

These new enhancements will combine with MSC Armonia's existing array of fantastic features, such as her two open-air swimming pools, distinctive restaurants and bars and the ever-popular Fenice Theatre, to create a magical cruise experience that you'll treasure forever.

MSC Armonia is a dream comes true – an extraordinary floating universe designed for one purpose only – so you can get the most enjoyment from your magical holiday cruise!

Highlights of this cruise:

Miami
Miami in Florida is located on the southeast tip of Florida. Miami is best known for its sunny weather, golden beaches and lively nightlife. Also known as the 'Gateway to the Americas', the 15 miles of glorious beaches make Miami popular with all ages, attracting a broad spectrum of tourists.

Tourist attractions include Miami's Miracle Mile - one of Miami's major shopping regions, the Miami Freedom Tower, Miami Metrozoo - one of the finest wild animal parks in America and the Miami Seaquarium - a 38-acre complex of huge saltwater pools.

Miami has a range of communities and districts, amongst them is Downtown Miami, a vibrant and diverse area of Miami, filled with clothes and jewelry shops, restaurants, cafés and fast-food stands. Miami South Beach Area (SoBe) is one of Miami's most exciting areas and is full of art galleries, stylish diners, Art Deco buildings, glorious beaches and many of Miami's top nightclubs.

Ocho Rios
Ocho Rios is one of the pleasure capitals of Jamaica, it offers a gateway to fabulous sightseeing, excellent shopping and a good look into the Jamaican culture. Ocho Rios lies roughly 108km east of Montego Bay. It was once a sleepy fishing village, and although there are now resort facilities, international hotels and restaurants offering a variety of cuisines, the town has retained the sleepy atmosphere of small-town Jamaica.

There are six shopping plazas to appease even the most devoted shopper and the Crafts Market is situated in the downtown area and is easy walking distance from the ship. The main flea market (Ocean Village), which sells everything under the sun, is in the center of Ocho Rios.

One of Jamaica's most wonderful sights is Dunn's River Falls. Ocho Rios also has a wonderful beach for you to enjoy. At the Shaw Park Botanical Gardens you'll see a wide variety of exotic flora and canoeing up White River by candlelight to the beat of drums is a highlight.

Havana
Havana is the capital city of Cuba and one of the largest and most vibrant cities in the Caribbean. It boasts an old town area, a 19th-century district of densely packed, houses and narrow streets contrasting with the high-rise city center (Vedado). The sea wall, known as the Malecón, extends for 8km and is a popular walking spot. Havana's best beaches, the Playas del Este, are about 20km from the center.

Exploring la Habana Vieja is a must. The streets and alleys of this colonial-era city center have been perfectly restored. You can visit the plazas, churches, and forts here. The Calle Tacón market is great for souvenir shopping and a walk along the Malecon in the afternoon is a great way to finish the day. The Hotel Nacional is a good place to grab a cool drink and enjoy the setting sun from their "Compass Card" outdoor terrace.

Travel dates

Departing
From
Price From

Departing:

15 Apr 19

From:

Miami

Price from:

$1,929

Departing:

29 Apr 19

From:

Miami

Price from:

$1,179

Departing:

13 May 19

From:

Miami

Price from:

$1,179

Departing:

27 May 19

From:

Miami

Price from:

$1,179

Departing:

10 Jun 19

From:

Miami

Price from:

$1,179

Departing:

24 Jun 19

From:

Miami

Price from:

$1,389

Departing:

8 Jul 19

From:

Miami

Price from:

$1,499

Departing:

22 Jul 19

From:

Miami

Price from:

$1,599

Departing:

5 Aug 19

From:

Miami

Price from:

$1,489

Departing:

19 Aug 19

From:

Miami

Price from:

$1,449

Departing:

2 Sep 19

From:

Miami

Price from:

$1,019

Departing:

16 Sep 19

From:

Miami

Price from:

$1,065

Departing:

30 Sep 19

From:

Miami

Price from:

$969

Departing:

14 Oct 19

From:

Miami

Price from:

$1,099

Departing:

28 Oct 19

From:

Miami

Price from:

$939

Pricing

Accomodation

Please note: while prices are accurate at time of loading they are subject to change due to currency fluctuations and currency surcharges may apply. Please check price at time of booking.
*Terms and Conditions
*Valid for sales until 28 Feb 2019, unless sold out prior. Offer subject to availability at time of booking. Prices are per person, twin share based on best available cruise fare, inclusive of all discounts unless otherwise stated. Prices are based on Fantastica staterooms. A $350pp non-refundable deposit is due within 3 days of reservation. Final payment is due 90 days prior to departure. Pricing is subject to change or may be withdrawn without notice. DRINKS PACKAGE is included for the first 2 passengers in the booking. 3rd and 4th adults and children drinks packages will be charged at normal rates as all passengers in the booking must have the drinks package. Easy drinks package includes unlimited consumption of drinks priced up to €6 for Mediterranean, Northern Europe, Emirates, West Indies and ex Cuba cruises. For Caribbean cruises ex USA, the Easy package is based on selected drinks menu for unlimited consumption. For Aurea & Yacht Club categories that already include drinks, a $150 per person onboard credit will be provided. Onboard credit offer valid for first 2 passengers in booking only for Aurea and Yacht Club. Onboard credit is non-refundable, non-transferable & cannot be redeemed for cash. Further conditions apply.