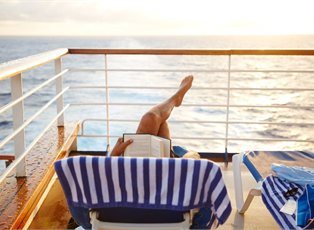 Journey
3 Night Cruise sailing from Auckland roundtrip aboard Ruby Princess.
Ship
Ruby Princess (More about the ship)
Departure Date
27 Dec 2019
Itinerary

Cruise Itinerary

Day
Date
Port
Arrive
Depart

Day:

Day 1

Date:

27 Dec 19

Arrive:

Depart:

06:00 PM

Day:

Day 2

Date:

28 Dec 19

Arrive:

08:00 AM

Depart:

06:00 PM

Day:

Day 4

Date:

30 Dec 19

Arrive:

07:00 AM

Depart:

** Itinerary may vary by sailing date

Your cruise in detail

3 Night Cruise sailing from Auckland roundtrip aboard Ruby Princess.

Ruby Princess is a luminous jewel on the seas and a romantic destination in itself. Christened by lovebirds Trista and Ryan Sutter of TV's The Bachelorette, she offers nearly 900 balconies from which to view the world, an array of entertainment options including Movies Under the Stars®, and sumptuous dining choices from Crown Grill to the International Café.

Highlights of this cruise:

Auckland
Straddling a narrow isthmus created by 60 different volcanoes, New Zealand's former capital boasts scenic beauty, historical interest and a cosmopolitan collection of shops, restaurants, museums, galleries and gardens. Rangitoto, Auckland's largest and youngest volcano, sits in majestic splendor just offshore. Mt. Eden and One Tree Hill, once home to Maori earthworks, overlook the city. One of New Zealand's fine wine districts lies to the north of Auckland.

Auckland served as New Zealand's capital from 1841 until 1865, when the seat of government moved to Wellington.

Bay of Islands
The Bay of Islands offers more than broad vistas of sea and sky, more than beaches, boating, and fabulous water sports. The Bay is the birthplace of modern New Zealand. Here the Treaty of Waitangi was signed, establishing British rule and granting the native inhabitants equal status. Rich in legend and mystery, the Bay of Islands has age-old ties to the Maori and to whalers, missionaries and New Zealand's early settlers.

The Bay of Islands has lured explorers for countless centuries. The Maori say that Kupe, the great Polynesian adventurer, came here in the 10th century. Captain Cook anchored offshore in 1769, followed by assorted brigands, traders, colonists and missionaries.

Travel dates

Departing
From
Price From

Departing:

27 Dec 19

From:

Auckland, New Zealand

Price from:

$869

Pricing

Accomodation

Please note: while prices are accurate at time of loading they are subject to change due to currency fluctuations and currency surcharges may apply. Please check price at time of booking.
*Terms and Conditions
Information on this website has been obtained from the various Cruise Companies represented, however as the cruise industry is constantly changing and this information should be used as a guide only. We are unable to take responsibility for incorrect information and you must confirm all details the time of booking. Offer subject to availability at time of booking. Prices are per person share twin based on best available cruise fare, inclusive of all discounts unless otherwise stated. Where suite pricing is indicated this will be for lead in suite accommodation only and may in some cases be for a mini suite, which is the lead in suite category. Please ask for clarification at time of enquiry. Prices are subject to currency fluctuations and are based on cash or cheque. Cruise deposit, amendment and cancellation conditions apply. Travel agent service fees may apply. Special conditions apply - please ask for full details at time of enquiry.