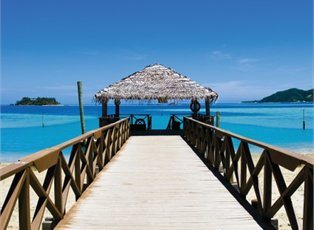 Journey
Receive an onboard credit & more
Ship
Majestic Princess (More about the ship)
Departure Date
18 Oct 2019
Special deal
Special is valid from 8 Feb 19 to 26 Feb 19.
- 14 night cruise onboard Majestic Princess
- Main meals & entertainment onboard
- Port charges & government fees
BONUS:
- Book an Interior stateroom & receive FREE AU$285 onboard credit OR book a Balcony stateroom or Mini suite & receive FREE AU$385 onboard credit*
- FREE stateroom location upgrade*
- FREE Wine & Dine credit*
- 50% reduced deposit*
Itinerary

Cruise Itinerary

Day
Date
Port
Arrive
Depart

Day:

Day 1

Date:

18 Oct 19

Arrive:

Depart:

04:00 PM

Day:

Day 4

Date:

21 Oct 19

Arrive:

09:00 AM

Depart:

06:00 PM

Day:

Day 5

Date:

22 Oct 19

Port:

Vila, Vanuatu

Arrive:

08:00 AM

Depart:

06:00 PM

Day:

Day 7

Date:

24 Oct 19

Port:

Dravuni, Fiji

Arrive:

07:00 AM

Depart:

06:00 PM

Day:

Day 8

Date:

25 Oct 19

Port:

Suva Fiji

Arrive:

08:00 AM

Depart:

06:00 PM

Day:

Day 9

Date:

26 Oct 19

Port:

Savusavu Fiji

Arrive:

07:00 AM

Depart:

06:00 PM

Day:

Day 10

Date:

27 Oct 19

Port:

Lautoka, Fiji

Arrive:

08:00 AM

Depart:

05:00 PM

Day:

Day 12

Date:

29 Oct 19

Arrive:

08:00 AM

Depart:

06:00 PM

Day:

Day 15

Date:

1 Nov 19

Arrive:

06:00 AM

Depart:

** Itinerary may vary by sailing date

Your cruise in detail

14 Night Cruise sailing from Sydney roundtrip aboard Majestic Princess.

Sail aboard Majestic PrincessSM and enjoy the signature favorites you've always loved along with so many new exciting additions not found on any other Princess ship, including two new specialty restaurants with dinner menus crafted by two Michelin-star awarded chefs. Come aboard and find out what makes this ship so special!

Highlights of this cruise:

Sydney
As your ship passes Harbour Heads, you are presented with the shimmering skyline of Sydney - hailed by many seafarers as "the most beautiful harbor in the world." Two prominent landmarks, Harbour Bridge and the sail-like curves of the Sydney Opera House, grace the backdrop of this picturesque harbor. There is a wealth of adventure waiting in Sydney - from its cosmopolitan city center to miles of beautiful beaches and the Blue Mountains.

Australia's oldest and largest city was born in 1788 with the arrival of the "First Fleet" transporting 760 British convicts. Today, Sydney is the largest port in the South Pacific and is often voted the most popular destination in the South Pacific.

Lifou
The largest of the Loyalty Islands, Lifou lies some 118 miles to the northwest of New Caledonia. The island is an ancient makatea - a fossilized coral atoll raised high above sea level. Whalers were the first Westerners to visit this Melanesian paradise - though greedy traders lured by the island's aromatic sandalwood trees soon followed. Today's visitors are drawn attracted to the island's spectacular scenery, which ranges from dense tropical forest to dramatic cliffs towering above the crashing waves. Lifou's white-sand beaches are some of the finest to be found in the entire Pacific.

Lifou and the other Loyalty Islands are part of New Caledonia, which, like Tahiti, is an overseas province of France. The island is a center of traditional Melanesian culture.

Vila
Vila is the capital of Vanuatu, an archipelago of some 83 islands in the Coral Sea. Vanuatu is a new republic, having achieved independence from France and Britain in 1988. Before then the archipelago was better known as the New Hebrides, the name given the islands by Captain Cook. Cloaked in dense rainforest, these volcanic islands were little known until World War II, when the islands of Espiritu Santo and Efate served as Allied bases. Today increasing numbers of travelers visit Vila, drawn by its easy-going charm, superb white-sand beaches and pristine rainforest. The islands are also renowned for their excellent dive sites and for their big game fishing.

Vanuatu's visibility on the American scene increased when the CBS television series "Survivor" filmed in the archipelago. Vanuatu is also noted among anthropologist - its island of Tanna is home to the unique "John Frum" cargo cult.

Lautoka
The second-largest city of Fiji, Lautoka is located in the west, on the island of Viti Levu. It is nicknamed The Sugar City due to its expansive sugarcane plantations producing the island's most important crop. Its soft-sand beaches are fringed with swaying palm and coconut trees reflected in the crystalline turquoise waters. A drive through the city center allows glimpses of tree-lined streets, colonial houses, colorful markets and a vibrant local culture.

Noumea
The capital of New Caledonia, Noumea is a little piece of France in the middle of the Pacific Ocean. Before World War II, New Caledonia was a little known and seldom-visited French possession known for its penal colony and its natural resources. (Nickel smelting still plays a major role in the island economy.) Today, travelers are drawn to New Caledonia for its scenic beauty. The island is famed for its white-sand beaches while its barrier reef is the world's second longest. The offshore waters also offer superb diving and snorkeling.

In 1774, James Cook thought the island's rugged hills resembled those of his native Scotland. Hence he christened the island New Caledonia. The island and its outlying groups became a French colony in 1854 and an overseas department of France in 1956.

Travel dates

Departing
From
Price From

Departing:

18 Oct 19

From:

Sydney, NSW, Australia

Price from:

$2,889

Pricing

Accomodation

Please note: while prices are accurate at time of loading they are subject to change due to currency fluctuations and currency surcharges may apply. Please check price at time of booking.
*Terms and Conditions
*Valid for sales 11-26 Feb 2019, unless sold out prior. Fares are cruise only per person, in NZD, twin share, based on lead stateroom categories available at time of publication, inclusive of all discounts, taxes, fees & port expenses (which are subject to change). Valid for new bookings & not combinable with any other offer. Offers subject to availability. Whilst information is correct at the time of publication, offers & prices are subject to change or withdrawal. ONBOARD CREDIT is in currency as specified, per stateroom & varies per stateroom category & is applied to the first 2 passengers in a stateroom. Credit is not transferable, non-refundable, not redeemable for cash & cannot be used at the medical centre or casino. WINE & DINE OFFER is allocated one per stateroom for selected cruises of 7+ nights. Where applicable, guests receive a complimentary dinner for two in one of the onboard specialty restaurants & a bottle of wine up to a $40 value per stateroom for guests 18 and over. A wine voucher will be delivered to your stateroom & is redeemable with the Maitre d' at time of dining. Brand & availability of wine are based on the ship's inventory & will be allocated at the Maitre d's discretion. Non-alcoholic beverages may be substituted for wine voucher upon request. Wine voucher must be redeemed by 5pm on the last night of the cruise. Restaurant & reservation time will be assigned by Princess Cruises. Exclusions apply. Princess reserves the right to substitute Wine and / or Dine offer for onboard spending money of equal value. STATEROOM LOCATION UPGRADE is valid selected stateroom bookings only & upgrades are allocated at ship's discretion. 50% REDUCED DEPOSIT: Pay half the usual deposit amount at time of booking & the balance at time of full payment. Travel agent service fees may apply. Further conditions apply.