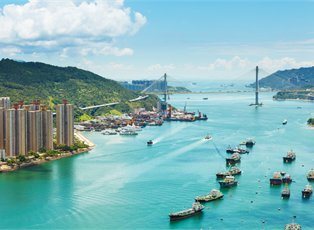 Journey
Save up to $1625 per person plus receive an onboard credit*
Ship
Silver Muse (More about the ship)
Departure Date
21 Oct 2019
Special deal
Special is valid from 6 Jun 19 to 28 Jun 19.
- 14 night cruise onboard Silver Muse
- Complimentary beverages in-suite & throughout the ship
- Open-seating dining
- A choice of specialty restaurants
- Butler service for all suites
- Gratuities always included
- Unlimited complimentary WiFi for every guest
- Transportation into town available from most ports
BONUS:
- Receive a US$250 shipboard credit per suite*
- Save up to $1625 per person*
Itinerary

Cruise Itinerary

Day
Date
Port
Arrive
Depart

Day:

Day 1

Date:

21 Oct 19

Port:

Tokyo, Japan

Arrive:

Depart:

11:00 PM

Day:

Day 3

Date:

23 Oct 19

Port:

Osaka, Japan

Arrive:

08:00 AM

Depart:

overnight

Day:

Day 4

Date:

24 Oct 19

Port:

Osaka, Japan

Arrive:

Depart:

06:00 PM

Day:

Day 8

Date:

28 Oct 19

Port:

Tianjin, China

Arrive:

07:00 AM

Depart:

overnight

Day:

Day 11

Date:

31 Oct 19

Port:

Shanghai, China

Arrive:

12:00 PM

Depart:

overnight

Day:

Day 15

Date:

4 Nov 19

Port:

Hong Kong

Arrive:

08:00 AM

Depart:

** Itinerary may vary by sailing date

Your cruise in detail

14 Night Cruise sailing from Tokyo to Hong Kong aboard Silver Muse.

Beautiful countries filled with the promise of the East to bewitch and beguile you. Legendary Ha Long Bay will astound, while Hue echoes with the glory of Vietnam's storied past. Two overnights in the happy cacophony that is Ho Chi Minh City are ideal for delving into the secrets of this amazing city, three sea days and an overnight in Bangkok complete this journey of enlightenment.

Highlights of this cruise:

Tokyo
Lights, sushi, manga! Sprawling, frenetic, and endlessly fascinating, Japan's capital is a city of contrasts. Shrines and gardens are pockets of calm between famously crowded streets and soaring office buildings. Mom-and-pop noodle houses share street space with Western-style chain restaurants and exquisite fine dining. Shopping yields lovely folk arts as well as the newest electronics. And nightlife kicks off with karaoke or sake and continues with techno clubs and more. Whether you seek the traditional or the cutting edge, Tokyo will provide it.

Osaka
From Minami's neon-lighted Dotombori and historic Tenno-ji to the high-rise class and underground shopping labyrinths of Kita, Osaka is a city that pulses with its own unique rhythm. Though Osaka has no shortage of tourist sites, it is the city itself that is the greatest attraction. Home to some of Japan's best food, most unique fashions, and warmest locals, Osaka does not beg to be explored—it demands it. More than anywhere else in Japan, it rewards the impulsive turn down an interesting side street or the chat with a random stranger.

Tianjin
Beijing is a vibrant jumble of neighborhoods and districts. It's a city that was transformed almost overnight in preparation for the 2008 Olympics, often leveling lively old hutongs (alleyway neighborhoods) to make way for the glittering towers that are fast dwarfing their surroundings. Still, day-to-day life seems to pulse the lifeblood of a Beijing that once was. Hidden behind Beijing's pressing search for modernity is an intriguing historic core. Many of the city's ancient sites were built under the Mongols during the Yuan Dynasty (1271-1368).

Shanghai
Shanghai is a city of two faces. It is home to some of the world's tallest skyscrapers, miles of luxury goods shops, and scores of trendy bars and restaurants. But look just beyond the main streets and you'll find narrow alleyways packed with traditional lane houses, where laundry billows from bamboo poles, and local communities are alive and well.Shanghai has always been China's most Westernized city. In its heyday, Shanghai had the best nightlife, the greatest architecture, and the strongest business in Asia.

Hong Kong
The Hong Kong Island skyline, with its ever-growing number of skyscrapers, speaks to ambition and money. Paris, London, even New York were centuries in the making, while Hong Kong's towers, bright lights, and glitzy shopping emporia weren't yet part of the urban scene when many of the young investment bankers who fuel one of the world's leading financial centers were born. Commerce is concentrated in the glittering high-rises of Central, tucked between Victoria Harbor and forested peaks on Hong Kong Island's north shore.

Travel dates

Departing
From
Price From

Departing:

21 Oct 19

From:

Tokyo, Japan

Price from:

$12,639

Pricing
Please note: while prices are accurate at time of loading they are subject to change due to currency fluctuations and currency surcharges may apply. Please check price at time of booking.
*Terms and Conditions
*Valid for sales until 28 Jun 2019, unless sold out prior. Fares are per person twin share in NZD & include the $1625 per person saving. Surcharge applies to other suite categories. Offer applies to new bookings only, are capacity controlled & subject to change at any time without notice. Confirmation of booking must be secured by a non-refundable deposit of 25% which is due within 6 days (by midday) of booking. Final payment is due by 28 Jun 2019 (if not taking 10% discount, full payment is due 120 days prior to departure. Please enquire for updated pricing). SHIPBOARD CREDIT: Credit is per suite in USD & is non-refundable, non-transferable & cannot be redeemed for cash. GENERAL: Cancel & re-books do not qualify. Other restrictions may apply. Other restrictions may apply. Offers are subject to availability at time of booking. Travel agent service fees may apply. Prices & Save amount has been converted from AUD so may fluctuate due to currency exchange. Prices & offers are correct as at 06 Jun 2019 & subject to change or may be withdrawn at any time without notice. Prices based on payment made by cash or cheque only. Further terms & conditions apply, please ask your travel agent for details.