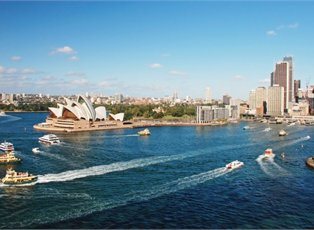 Journey
14 Night Cruise sailing from Auckland to Sydney aboard Silver Muse.
Ship
Silver Muse (More about the ship)
Departure Date
20 Dec 2019
Itinerary

Cruise Itinerary

Day
Date
Port
Arrive
Depart

Day:

Day 1

Date:

20 Dec 19

Arrive:

Depart:

06:00 PM

Day:

Day 2

Date:

21 Dec 19

Arrive:

09:30 AM

Depart:

08:30 PM

Day:

Day 5

Date:

24 Dec 19

Arrive:

07:30 AM

Depart:

05:30 PM

Day:

Day 7

Date:

26 Dec 19

Arrive:

08:00 AM

Depart:

06:00 PM

Day:

Day 8

Date:

27 Dec 19

Arrive:

08:00 AM

Depart:

11:00 AM

Day:

Day 8

Date:

27 Dec 19

Arrive:

02:00 PM

Depart:

05:00 PM

Day:

Day 11

Date:

30 Dec 19

Arrive:

08:00 AM

Depart:

04:00 PM

Day:

Day 12

Date:

31 Dec 19

Arrive:

08:00 AM

Depart:

11:59 PM

Day:

Day 15

Date:

3 Jan 20

Arrive:

08:00 AM

Depart:

** Itinerary may vary by sailing date

Your cruise in detail

14 Night Cruise sailing from Auckland to Sydney aboard Silver Muse.

Milford and Doubtful Sounds, the jewels in New Zealand's Fiordland National Park, have the auspicious title of "titanic mason" given to them by the Maoris, simply because no other explanation seems to fit. Join us on a festive voyage of sheer beauty; from the cliffs that rise vertically upward from the ocean to dwarf the ship to the bright lights of Sydney, ringing in the New Year has never felt so good.

Highlights of this cruise:

Auckland
Auckland is called the City of Sails, and visitors flying in will see why. On the East Coast is the Waitemata Harbour—a Māori word meaning sparkling waters—which is bordered by the Hauraki Gulf, an aquatic playground peppered with small islands where many Aucklanders can be found "mucking around in boats."Not surprisingly, Auckland has some 70,000 boats. About one in four households in Auckland has a seacraft of some kind, and there are 102 beaches within an hour's drive; during the week many are quite empty.

Tauranga
The population center of the Bay of Plenty, Tauranga is one of New Zealand's fastest-growing cities. Along with its neighbor, Whakatane, this seaside city claims to be one of the country's sunniest towns. Unlike most local towns, Tauranga doesn't grind to a halt in the off-season, because it has one of the busiest ports in the country, and the excellent waves at the neighboring beach resort of Mount Maunganui—just across Tauranga's harbor bridge—always draw surfers and holiday folk.

Picton
The maritime township of Picton (population 4,000) lies at the head of Queen Charlotte Sound and is the arrival point for ferries from the North Island, as well as a growing number of international cruise ships. It plays a major role in providing services and transport by water taxi to a multitude of remote communities in the vast area of islands, peninsulas, and waterways that make up the Marlborough Sounds Maritime Park. There's plenty to do in town, with crafts markets in summer, historical sights to see, and walking tracks to scenic lookouts over the sounds.

Burnie
Burnie overlooks Emu Bay, on the north-west coast. This proudly industrial city is Australia's fifth largest container port and a vibrant place to visit. Burnie was once surrounded by dense rainforest, but this has slowly disappeared, while fortunes were made felling and milling timber. The paper and pulp mill on the city's outskirts operated from 1938 to 1998. Burnie was first explored by Bass and Flinders and was known as Emu Bay when it was settled by the Van Diemen's Land Company in 1827. Today, Burnie has a population of almost 19,000.

Melbourne
Consistently rated among the "world's most livable cities" in quality-of-life surveys, Melbourne is built on a coastal plain at the top of the giant horseshoe of Port Phillip Bay. The city center is an orderly grid of streets where the state parliament, banks, multinational corporations, and splendid Victorian buildings that sprang up in the wake of the gold rush now stand. This is Melbourne's heart, which you can explore at a leisurely pace in a couple of days.

Sydney
Sydney belongs to the exclusive club of cities that generate excitement. At the end of a marathon flight there's renewed vitality in the cabin as the plane circles the city, where thousands of yachts are suspended on the dark water and the sails of the Opera House glisten in the distance. Blessed with dazzling beaches and a sunny climate, Sydney is among the most beautiful cities on the planet.With 4.6 million people, Sydney is the biggest and most cosmopolitan city in Australia.

Travel dates

Departing
From
Price From

Departing:

20 Dec 19

From:

Auckland, New Zealand

Price from:

Ask
*Terms and Conditions
Information on this website has been obtained from the various Cruise Companies represented, however as the cruise industry is constantly changing and this information should be used as a guide only. We are unable to take responsibility for incorrect information and you must confirm all details the time of booking. Offer subject to availability at time of booking. Prices are per person share twin based on best available cruise fare, inclusive of all discounts unless otherwise stated. Where suite pricing is indicated this will be for lead in suite accommodation only and may in some cases be for a mini suite, which is the lead in suite category. Please ask for clarification at time of enquiry. Prices are subject to currency fluctuations and are based on cash or cheque. Cruise deposit, amendment and cancellation conditions apply. Travel agent service fees may apply. Special conditions apply - please ask for full details at time of enquiry.