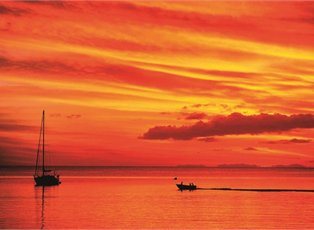 Journey
Free Air Credit plus Onboard Credit*
Ship
Silver Muse (More about the ship)
Departure Date
3 Jan 2020
Special deal
Special is valid from 6 Jun 19 to 28 Jun 19.
- 13 night cruise onboard Silver Muse
- Complimentary beverages in-suite & throughout the ship
- Open-seating dining
- A choice of specialty restaurants
- Butler service for all suites
- Gratuities always included
- Unlimited complimentary WiFi for every guest
- Transportation into town available from most ports
BONUS:
- FREE Air Credit of $1075 per person*
- Receive a US$300 shipboard credit per suite*
- Plus includes Early Payment Saving of 10%*
Itinerary

Cruise Itinerary

Day
Date
Port
Arrive
Depart

Day:

Day 1

Date:

3 Jan 20

Arrive:

Depart:

07:00 PM

Day:

Day 4

Date:

6 Jan 20

Arrive:

01:00 PM

Depart:

07:00 PM

Day:

Day 5

Date:

7 Jan 20

Arrive:

08:00 AM

Depart:

05:00 PM

Day:

Day 6

Date:

8 Jan 20

Port:

Vila, Vanuatu

Arrive:

08:00 AM

Depart:

06:00 PM

Day:

Day 8

Date:

10 Jan 20

Port:

Lautoka, Fiji

Arrive:

08:00 AM

Depart:

06:00 PM

Day:

Day 9

Date:

11 Jan 20

Port:

Dravuni, Fiji

Arrive:

08:00 AM

Depart:

01:00 PM

Day:

Day 11

Date:

13 Jan 20

Arrive:

09:00 AM

Depart:

02:00 PM

Day:

Day 14

Date:

16 Jan 20

Arrive:

08:00 AM

Depart:

** Itinerary may vary by sailing date

Your cruise in detail

13 Night Cruise sailing from Sydney roundtrip aboard Silver Muse.

Join the dots of the South Pacific Islands as we hop from one paradise to the next. A seafaring voyage for those who love the ocean, this is a journey that is equal parts sea and land. From the superlative luxury aboard, to the charming water music in Vanuatu and bathing in the natural pools of new destination Ile des Pins in New Caledonia, this journey will not disappoint.

Highlights of this cruise:

Sydney
Sydney belongs to the exclusive club of cities that generate excitement. At the end of a marathon flight there's renewed vitality in the cabin as the plane circles the city, where thousands of yachts are suspended on the dark water and the sails of the Opera House glisten in the distance. Blessed with dazzling beaches and a sunny climate, Sydney is among the most beautiful cities on the planet.With 4.6 million people, Sydney is the biggest and most cosmopolitan city in Australia.

Lifou
Lifou is a commune of France in the Loyalty Islands of New Caledonia. Lifou is made up of two main islands - Lifou Island and Tiga Island- in additional to a number of uninhabited islets. Lifou Isand is the largest atoll in the world. The island is actually made of fossilized coral - known as a makatea. Lifou island does not have any surface water and it relies on a freshwater reservoir accessed by caves. Lifou Island is best known for its vast atoll (the largest in the world). This ring-shaped coral reef affords some of the best snorkelling in the world.

Lautoka
North of Nadi through sugarcane plantations and past the Sabeto Mountains is Lautoka, nicknamed the Sugar City for the local agriculture and its big processing mill. With a population of around 50,000, it's the only city besides Suva and, like the capital, has a pleasant waterfront. It's the sailing point for Blue Lagoon and Beachcomber Cruises but is otherwise unremarkable for tourists, itself having few hotels and fewer good restaurants. Locals recommend the city as a less-expensive place to shop for clothing, but note that it can take as long as 45 minutes to drive here.

Noumea
With its elegant urban infrastructure in a stunning natural setting, Noumea is a truly unique island and part of the New Caledonia archipelago. Noumea started as a penal colony, but has since evolved to a lovely metropolis and today has almost two thirds of New Caledonia's population. While much of the archipelago of New Caledonia has a large percentage of Kanak people – the indigenous inhabitants who live in tribal areas across the country – Noumea is predominantly European with a strong French influence.

Travel dates

Departing
From
Price From

Departing:

3 Jan 20

From:

Sydney, NSW, Australia

Price from:

$11,399

Pricing
Please note: while prices are accurate at time of loading they are subject to change due to currency fluctuations and currency surcharges may apply. Please check price at time of booking.
*Terms and Conditions
*Valid for sales until 28 Jun 2019, unless sold out prior. Fares are per person twin share in NZD & include the Early Payment Saving. Surcharge applies to other suite categories. Offer applies to new bookings only, are capacity controlled & subject to change at any time without notice. Confirmation of booking must be secured by a non-refundable deposit of 25% which is due within 6 days (by midday) of booking. Final payment is due by 28 Jun 2019 (if not taking 10% discount, full payment is due 120 days prior to departure. Please enquire for updated pricing). AIR CREDIT: Receive an air credit to the value of $1075 per person to use towards your airfare. Air Credit is only available to the first & second full-fare guests in a suite. Additional restrictions may apply. SHIPBOARD CREDIT: Credit is per suite in USD & is non-refundable, non-transferable & cannot be redeemed for cash. GENERAL: Cancel & re-books do not qualify. Other restrictions may apply. Other restrictions may apply. Offers are subject to availability at time of booking. Travel agent service fees may apply. Prices & Air Credit amount has been converted from AUD so may fluctuate due to currency exchange. Prices & offers are correct as at 06 Jun 2019 & subject to change or may be withdrawn at any time without notice. Prices based on payment made by cash or cheque only. Further terms & conditions apply, please ask your travel agent for details.