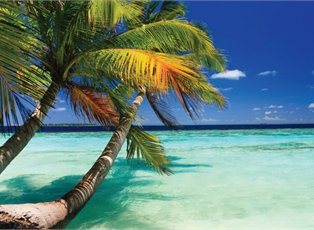 Journey
Upgrade to a Deluxe Balcony from $150pp plus receive an onboard credit
Ship
Sky Princess (More about the ship)
Departure Date
4 Apr 2020
Special deal
Special is valid from 1 May 19 to 29 Jun 19.
- 7 night cruise onboard Sky Princess
- Main meals & entertainment onboard
- Port charges & government fees
BONUS:
- Upgrade to a Deluxe Balcony from $150pp*
- Receive US$100 onboard credit per stateroom*
- Reduced fares for 3rd and 4th guest in balcony staterooms and above*
Itinerary

Cruise Itinerary

Day
Date
Port
Arrive
Depart

Day:

Day 1

Date:

4 Apr 20

Arrive:

Depart:

04:00 PM

Day:

Day 2

Date:

5 Apr 20

Arrive:

09:00 AM

Depart:

05:00 PM

Day:

Day 4

Date:

7 Apr 20

Arrive:

10:00 AM

Depart:

10:00 PM

Day:

Day 5

Date:

8 Apr 20

Port:

St Maarten

Arrive:

07:00 AM

Depart:

06:00 PM

Day:

Day 8

Date:

11 Apr 20

Arrive:

06:00 AM

Depart:

** Itinerary may vary by sailing date

Your cruise in detail

7 Night Cruise sailing from Ft Lauderdale roundtrip aboard Sky Princess.

Sky Princess will include the best of the incredible features found on sister ships Regal Princess®, Royal Princess® and Majestic Princess® from the relaxing Sanctuary to the expansive three-deck Atrium to some of our newest dining venues with updated décor and design throughout the ship.

Highlights of this cruise:

Ft Lauderdale
According to the popular 1960 beach movie, Fort Lauderdale is "where the boys are." The city's reputation as America's Spring Break capital, however, has been replaced with the more favorable image of a prime family tourist destination, attracting more than 10 million visitors annually. The most popular beach resort in Florida is even more rightly famed as the "Yachting Capital of the World," with more than 40,000 registered crafts calling its waters home. The city also prides itself on being the "Venice of America" with more than 300 miles of navigable waterways. Fort Lauderdale boasts world-class theaters, museums, sightseeing, and shopping.

The city sits 24 miles north of Miami and is named after a series of forts built by the United States during the second Seminole War. The forts took their name from Major William Lauderdale, who was the commander of the detachment of soldiers who built the first fort. Look hard and you might find remnants of three of them today. More people seem to be interested in taking a water tour aboard the "Carrie B."

St Thomas
The US Virgin Islands are America's paradise, offering an easygoing blend of island ways and American practicality. St. Thomas, capital of the island group, offers every imaginable sport: snorkeling, golfing, hiking, and sailing. Just a few miles away lay St. John and Virgin Islands National Park. Stunning mountain scenery, crystalline waters, and white-sand beaches with palms swaying in the breeze - the US Virgin Islands are truly a slice of paradise. The harbor is easily one of the Caribbean's most scenic. The United States purchased the Virgin Islands from Denmark for $25 million in gold. St. Thomas has a reputation as a duty free-mecca for shopping.

St Maarten
St. Maarten offers a delightful case of split personality. Legend has it that a Frenchman and a Dutchman divided ownership of the island through a walk-off: Standing back to back, the two headed in opposite directions, walking around the island until they met. Perhaps the Dutchman paused for a refreshing brew. At any rate, the French ended up claiming 21 square miles of the island to 16 square miles for the Dutch. This lively tale says much about St. Maarten's easygoing ways. No formal boundary exists between the Dutch and French sides of the island; a simple welcome sign tells you when you cross from one country to the other. But the differences are as noticeable as the spelling of the island's name. The French spell it St. Martin. And it's this split personality that lends so much to the island's charms, including an international reputation for the finest cuisine in the Caribbean.

Travel dates

Departing
From
Price From

Departing:

14 Dec 19

From:

Ft Lauderdale (Pt Everglades), USA

Price from:

$1,030

Departing:

28 Dec 19

From:

Ft Lauderdale (Pt Everglades), USA

Price from:

$1,603

Departing:

11 Jan 20

From:

Ft Lauderdale (Pt Everglades), USA

Price from:

$1,089

Departing:

25 Jan 20

From:

Ft Lauderdale (Pt Everglades), USA

Price from:

$1,109

Departing:

8 Feb 20

From:

Ft Lauderdale (Pt Everglades), USA

Price from:

$1,149

Departing:

22 Feb 20

From:

Ft Lauderdale (Pt Everglades), USA

Price from:

$1,149

Departing:

7 Mar 20

From:

Ft Lauderdale (Pt Everglades), USA

Price from:

$1,149

Departing:

21 Mar 20

From:

Ft Lauderdale (Pt Everglades), USA

Price from:

$1,149

Departing:

4 Apr 20

From:

Ft Lauderdale (Pt Everglades), USA

Price from:

$1,499

Pricing
Please note: while prices are accurate at time of loading they are subject to change due to currency fluctuations and currency surcharges may apply. Please check price at time of booking.
*Terms and Conditions
*Valid for sale until 29 Jun 2019, unless sold out prior. Fares are cruise only, per person, twin share in NZD, inclusive of all discounts, taxes, fees and port expenses (which are subject to change). Supplements apply for other stateroom categories. Princess Cruises has set aside a reasonable number of staterooms which are available at these fares. Once these staterooms are sold, fares may revert to a higher fare, but may also be discounted. Valid for new bookings and not combinable with any other offer. All offers are subject to availability. Gratuities are additional & payable direct onboard. BALCONY UPGRADE is valid on selected voyages only. Balcony upgrade is from Oceanview to Balcony stateroom on all ships except for Majestic Princess, Regal Princess, Royal, Sky & Enchanted Princess where the upgrade is from Balcony to Deluxe Balcony stateroom. Upgrade is based on fare difference between the lead Oceanview or Balcony to lead Balcony or Deluxe Balcony stateroom on selected voyages. ONBOARD CREDIT is per stateroom in currency specified based on two people sharing a cabin and may vary for single travellers. Credit is not transferable, non-refundable, not redeemable for cash and cannot be used at the medical centre or casino. 3rd & 4th GUEST REDUCED FARE based on lead balcony stateroom when travelling with two adult twin fare paying passengers in the same stateroom, and is subject to stateroom configuration and availability. Offer applies to balcony and above only. To be read in conjunction with the Booking and Passage Conditions available from your travel agent. Travel agents may charge additional fees. Further conditions apply. Prices/offers are correct at time of publication & are subject to change or may be withdrawn without prior notice.