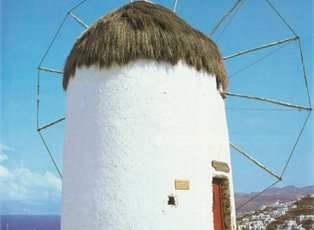 Journey
Free Drinks Package
Ship
MSC Opera (More about the ship)
Departure Date
20 Oct 2019
Special deal
Special is valid from 5 Dec 18 to 31 Mar 19.
- 7 night cruise onboard MSC Opera
- All main meals & entertainment onboard
- Port charges & taxes
BONUS:
- Receive a FREE Drinks Package*
Itinerary

Cruise Itinerary

Day
Date
Port
Arrive
Depart

Day:

Day 1

Date:

20 Oct 19

Port:

Venice, Italy

Arrive:

Depart:

04:30 PM

Day:

Day 4

Date:

23 Oct 19

Port:

Mykonos, Greece

Arrive:

09:00 AM

Depart:

overnight

Day:

Day 6

Date:

25 Oct 19

Port:

Corfu, Greece

Arrive:

01:00 PM

Depart:

08:00 PM

Day:

Day 7

Date:

26 Oct 19

Port:

Bari, Italy

Arrive:

07:00 AM

Depart:

01:00 PM

Day:

Day 8

Date:

27 Oct 19

Port:

Venice, Italy

Arrive:

09:00 AM

Depart:

** Itinerary may vary by sailing date

Your cruise in detail

7 Night Cruise sailing roundtrip from Venice onboard MSC Opera.

Even before MSC Opera sets sail, stepping on board is like embarking on a voyage of discovery. With its impressive array of new features and facilities, the ship is now even better equipped to satisfy every need.

We've added spacious new cabins with balconies to delight our guests with superb panoramic views.

We've enlarged the restaurant and buffet areas to serve up an even greater variety of culinary treats.

We've included a new 319 m2 area to fill with music and dancing. With the help of prestigious partners like Chicco, LEGO® and Namco®, we've created fabulous new play areas for children of all ages, starting with an exciting Spray Park packed with fun water features. And to offer even more routes to relaxation, we've enhanced the lavish MSC Aurea Spa with more space for massages.

A new shopping area named WALK THROUGH SHOPS will be opened at the deck 6.

The Teatro dell'Opera is an ultramodern reinterpretation of traditional lines. Please note that access to the theatre for the evening shows is by booking only (not needed for the other ships). There are three quick and easy ways to book: connect to the free onboard wi-fi network with your smartphone or tablet, use the touch screens on different decks of the ship, or ask at the Reception.

All this is just a taste of what a cruise on MSC Opera can offer. There's a world of new experiences to discover on board, day after day, moment after moment.

Because MSC Opera is the ship that suits you.

Highlights of this cruise include:

Venice, Italy
MSC Cruises shore excursions can be a clever option for visiting the monuments that draw the largest cruise crowds in Venice: the Basilica di San Marco – the mausoleum of the city's patron saint – and the Palazzo Ducale – the home of the doge and all the governing councils.

Certainly these are the most dramatic structures in Venice: the first a mosaic-clad emblem of Venice's Byzantine origins, the second perhaps the finest of all secular Gothic buildings. But you would be rewarded for visiting every parish: a roll-call of the churches worth visiting would feature over fifty names, and a list of the important paintings and sculptures they contain would be twice as long.

Enjoy your cruise holiday in Venice walking in Piazza San Marco: the only piazza in Venice, all other squares being campi or campielli. Its parades, festivities and markets have always drawn visitors, the biggest attraction once being the trade fair known as the Fiera della Sensa, which kept the Piazza buzzing for the fortnight following the Ascension Day ceremony of the Marriage of Venice to the Sea; nowadays the Piazza is the focal point of the Carnevale shenanigans.

The coffee shops of the Piazza were a vital component of eighteenth-century high society, and the two survivors from that period – Florian and Quadri – are still the most expensive in town. The glass-blowing industry is what made Murano famous all over Europe, and today its furnaces constitute Venice's sole surviving manufacturing zone.

Murano's street-level premises are given over almost entirely to shops selling glasswork, and it's difficult to walk more than a few metres on this island without being invited to step inside a showroom. Some of them have furnaces attached, and you shouldn't pass up the chance to see these astoundingly skilful craftsmen in action.

Kotor, Montenegro
Sailing on an MSC cruise to the Mediterranean Sea you can see perched on the edge of a majestic bay, the medieval Old Town of Kotor; it's the undisputed jewel in Montenegro's crown.

Though no longer Europe's best-kept secret, Kotor's sudden elevation to the tour-cruise league has failed to dim the timeless delights of its cobbled alleyways and secluded piazzas. Enclosing cafés and churches galore, the town walls are themselves glowered down upon by a series of hulking peaks.

Down below, a harbour now bustling with sleek yachts marks the end of the Bay of Kotor, made fjord-like by the 1000m cliffs that rise almost vertically from the serene waters. Kotor's charms are best appreciated by heading to the Old Town, without map, and getting lost in the labyrinthine streets. You'll likely start your excursion entering through the Sea Gate, next to the harbour, where your MSC cruise ship awaits your return, and emerge onto the main square, Trg od Oružja.

Cafés spill out from glorious buildings, the most notable of which are the old Rector's Palace and a leaning clock tower. Burrow through the streets and before long you'll end up at St Tryphon's Cathedral, backed by a wall of mountains and perfect for photos; it's well worth the entry fee for a peek inside.

Elsewhere there are several churches that merit a look, as well as a fascinating Maritime Museum, a repository of nautical maps and model ships. The old fortress walls sit proudly above the town, and make for a rewarding climb. Allow at least ninety minutes for the round-trip to St Ivan's Castle, from which you'll have tremendous views of the fjord.

Mykonos, Greece
When sailing on an MSC cruise to the Mediterranean Sea, Mýkonos is the quintessential image of the Cyclades. In summer most people head out to the beaches during the day, so early morning or late afternoon are the best times to wander the maze of narrow streets.

The labyrinthine design was supposed to confuse the pirates who plagued Mýkonos in the eighteenth and early nineteenth centuries, and it has the same effect on today's visitors. When you alight from your MSC cruise, getting lost in its convoluted streets and alleys is half the fun of the place.

From your cruise ship you'll pass the archaeological museum on your way into town, which was specially built in 1905 to display artefacts from the cemeteries on Rínia Island, opposite Delos. A shore excursion on your MSC Mediterranean cruise can be the opportunity to discover Mýkonos's museums and mansions. Lena's House is a completely restored and furnished merchant home from the turn of the twentieth century.

The Folklore Museum, housed in an eighteenth-century mansion, crams in a larger-than-usual collection of bric-a-brac, including a basement dedicated to Mýkonos's maritime past. The museum shares the promontory with Mýkonos's oldest and best-known church, Paraportianí, a fascinating asymmetrical hodgepodge of four chapels amalgamated into one. Beyond the church, the shoreline leads to the area known as Little Venice because of the high, arcaded Venetian houses built right up to the water's edge on its southwest side.

Together with the adjoining Alefkándhra district, this is a dense area packed with art galleries, trendy bars, shops and clubs. Beyond Little Venice, the famous windmills look over the area, renovated and ripe for photo opportunities.

Santorini, Greece
You can't say you have been to Greece on holiday without seeing the natural wonder of Santoríni. As our MSC cruise ship manoeuvres into the great caldera of Santoríni (Thíra), the land seems to rise up and clamp around it.

Gaunt, sheer cliffs loom hundreds of metres above the deep blue sea, nothing grows or grazes to soften the awesome view. The only colours are the reddish-brown, black and grey pumice layers on the cliff face of this, the largest island in the mini-archipelago.

A shore excursion on your MSC Mediterranean cruise can be the perfect chance to experience Firá (also known as Hóra) which clings precariously to the edge of the enormous caldera. Although Firá's restaurants are primarily aimed at the tourist market, the food can be very good. Using a spectacular two-hour footpath along the lip of the caldera you reach the village of Imerovígli and further to the north Firostefáni, both of which have equally stunning views.

The only alternative location is Karterádhos, a small village about twenty minutes' walk southeast of Firá. MSC Mediterranean cruises also offer excursions to Santoríni's beaches, on the island's east coast, which are long black stretches of volcanic sand that get blisteringly hot in the afternoon sun.

Evidence of the Minoan colony that once thrived here has been uncovered among the resorts at the ancient site of Minoan Thira at Akrotíri, on the south-western tip of the island; the site was inhabited from the Late Neolithic period through to the seventeenth century BC. The Archaeological Museum of Firá, near the cable car to the north of town, is well presented, and has a collection from the excavations of Ancient Thira.

Corfu, Greece
An MSC Mediterranean cruise excursion can be the chance to discover Corfu Town, one of the most elegant island capitals in the whole of Greece.
Corfu Town comprises a number of distinct areas. The Historic Centre, the area enclosed by the Old Port and the two forts, consists of several smaller districts: Campiello, the oldest, sits on the hill above the harbour; Kofinéta stretches towards the Spianádha (Esplanade); Áyii Apóstoli runs west of the Mitrópolis (Orthodox cathedral); while tucked in beside the Néo Froúrio is what remains of the old Jewish quarter.

As you set off inland from your MSC cruise ship you'll find that these districts and their tall, narrow alleys conceal some of Corfu's most beautiful architecture. The New Town comprises all the areas that surround the Historic Centre.

The most obvious sights during your excursion are the forts, the Paleó Froúrio and Néo Froúrio. Looming above the Old Port, the Néo Froúrio is the more architecturally interesting of the two forts. The entrance, at the back of the fort, gives onto cellars, dungeons and battlements, with excellent views over the town and bay; there's a small gallery and seasonal café at the summit.

The Paleó Froúrio is not as well preserved as the Néo Froúrio and contains some incongruous modern structures, but has an interesting Byzantine Museum just inside the gate, and even more stunning views from the central Land Tower. Just west of the Paleó Froúrio, the focus of town life is the Listón, an arcaded café-lined street built during the French occupation by the architect of the Rue de Rivoli in Paris, and the green Spianádha (Esplanade) it overlooks.

When you alight here from your MSC cruise you can also enjoy an excursion to the sixteenth-century church of Áyios Spyrídhon and some buildings dating from French and British administrations.

Bari, Italy
It's worth doing an excursion just to wander around the old city of Bari, an entrancing jumble of streets that are possibly the most mind-bending place to walk around on your Mediterranean cruises to southern Italy.

Situated at the far end of Corso Cavour, its labyrinth of seemingly endless passages, weaving through courtyards and under arches, were originally designed to spare the inhabitants from the wind and throw invaders into a state of confusion. Here, life is lived very much outdoors, and on summer evenings it's full of people sitting outside their kitchen doors.

On arriving in the heart of Bari's old city, you find the Basilica di San Nicola, consecrated in 1197 to house the relics of the saint plundered a century earlier from southern Turkey via Mediterranean Sea. The real beauty of the church lies in its stonework, but best of all is the twelfth-century episcopal throne behind the altar, a superb piece of work supported by small figures wheezing beneath its weight.

Leaving the coast, curious-looking trulli are dotted throughout the Murge area of Puglia. Cylindrical, whitewashed buildings with grey conical roofs tapering out to a point or sphere, they are often adorned with painted symbols. The thick walls insulate equally against the cold in winter and the summer heat, while local limestone is used to make the two-layered roofs watertight.

Seventy kilometres inland, Matera, situated on the edge of a ravine at the eastern end of Basilicata, dates from the Middle Ages when monks built rock-hewn churches and monasteries into what are now called the Sassi an intricate series of terraced caves. Later, farmers, seeking safety from invasions, also settled in the Sassi, fashioning their homes, stables and shops out of the rock, creating one of Italy's oddest townscapes and its most significant troglodyte settlement.

Travel dates

Departing
From
Price From

Departing:

5 May 19

From:

Venice, Italy

Price from:

$1,169

Departing:

12 May 19

From:

Venice, Italy

Price from:

$2,019

Departing:

19 May 19

From:

Venice, Italy

Price from:

$2,559

Departing:

26 May 19

From:

Venice, Italy

Price from:

$1,389

Departing:

2 Jun 19

From:

Venice, Italy

Price from:

$1,589

Departing:

9 Jun 19

From:

Venice, Italy

Price from:

$2,319

Departing:

23 Jun 19

From:

Venice, Italy

Price from:

$1,589

Departing:

30 Jun 19

From:

Venice, Italy

Price from:

$1,709

Departing:

7 Jul 19

From:

Venice, Italy

Price from:

$1,709

Departing:

14 Jul 19

From:

Venice, Italy

Price from:

$1,729

Departing:

21 Jul 19

From:

Venice, Italy

Price from:

$1,729

Departing:

28 Jul 19

From:

Venice, Italy

Price from:

$1,729

Departing:

4 Aug 19

From:

Venice, Italy

Price from:

$1,859

Departing:

11 Aug 19

From:

Venice, Italy

Price from:

$1,889

Departing:

18 Aug 19

From:

Venice, Italy

Price from:

$1,729

Departing:

25 Aug 19

From:

Venice, Italy

Price from:

$1,609

Departing:

1 Sep 19

From:

Venice, Italy

Price from:

$1,479

Departing:

8 Sep 19

From:

Venice, Italy

Price from:

$1,549

Departing:

15 Sep 19

From:

Venice, Italy

Price from:

$1,589

Departing:

22 Sep 19

From:

Venice, Italy

Price from:

$1,289

Departing:

29 Sep 19

From:

Venice, Italy

Price from:

$1,349

Departing:

6 Oct 19

From:

Venice, Italy

Price from:

$1,159

Departing:

13 Oct 19

From:

Venice, Italy

Price from:

$1,159

Departing:

20 Oct 19

From:

Venice, Italy

Price from:

$1,339

Pricing

Accomodation

Please note: while prices are accurate at time of loading they are subject to change due to currency fluctuations and currency surcharges may apply. Please check price at time of booking.
*Terms and Conditions
*Valid for sales until 31 Mar 2019, unless sold out prior. Offer subject to availability at time of booking. Prices are per person, twin share based on best available cruise fare, inclusive of all discounts unless otherwise stated. Prices are based on Fantastica staterooms. A $350pp non-refundable deposit is due within 3 days of reservation. Final payment is due 90 days prior to departure. Pricing is subject to change or may be withdrawn without notice. DRINKS PACKAGE is included for the first 2 passengers in the booking. 3rd and 4th adults and children drinks packages will be charged at normal rates as all passengers in the booking must have the drinks package. Easy drinks package includes unlimited consumption of drinks priced up to €6 for Mediterranean, Northern Europe, Emirates, West Indies and ex Cuba cruises. For Caribbean cruises ex USA, the Easy package is based on selected drinks menu for unlimited consumption. For Aurea & Yacht Club categories that already include drinks, a $150 per person onboard credit will be provided. Onboard credit offer valid for first 2 passengers in booking only for Aurea and Yacht Club. Onboard credit is non-refundable, non-transferable & cannot be redeemed for cash. Further conditions apply.