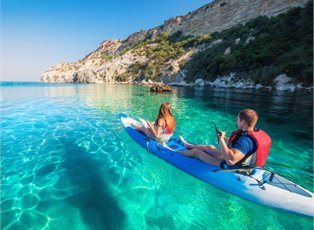 Journey
Free Drinks Package
Ship
MSC Seaside (More about the ship)
Departure Date
16 Nov 2019
Special deal
Special is valid from 13 Feb 19 to 31 Mar 19.
- 7 night cruise onboard MSC Seaside
- All main meals & entertainment onboard
- Port charges & taxes
BONUS:
- Receive a FREE Drinks Package*
Itinerary

Cruise Itinerary

Day
Date
Port
Arrive
Depart

Day:

Day 1

Date:

16 Nov 19

Port:

Miami

Arrive:

Depart:

05:00 PM

Day:

Day 3

Date:

18 Nov 19

Arrive:

05:00 PM

Depart:

Day:

Day 4

Date:

19 Nov 19

Arrive:

Depart:

01:00 AM

Day:

Day 4

Date:

19 Nov 19

Arrive:

07:00 AM

Depart:

05:00 PM

Day:

Day 6

Date:

21 Nov 19

Port:

Nassau, Bahamas

Arrive:

12:00 PM

Depart:

08:00 PM

Day:

Day 7

Date:

22 Nov 19

Arrive:

09:00 AM

Depart:

11:55 PM

Day:

Day 8

Date:

23 Nov 19

Port:

Miami

Arrive:

07:00 AM

Depart:

** Itinerary may vary by sailing date

Your cruise in detail

7 Night Cruise sailing from Miami roundtrip aboard MSC Seaside.

MSC Seaside will offers a unique cruise experience in total connection with the sea, with connecting inside and outside public spaces. A unique waterfront promenade wraps right around the 323-metre ship, offering a panoply of places to shop, eat and sunbathe while panoramic lifts provide breathtaking sea views. In addition, MSC Seaside will offer one of the largest and most interactive Aquapark at Sea.

She will be the first cruise ship to feature Slide boarding technology, combining a slide and an interactive game, that is the cutting edge of water park technology, ensuring unrivalled fun for all ages.

Highlights of this cruise:

Miami
Miami in Florida is located on the southeast tip of Florida. Miami is best known for its sunny weather, golden beaches and lively nightlife. Also known as the 'Gateway to the Americas', the 15 miles of glorious beaches make Miami popular with all ages, attracting a broad spectrum of tourists.

Tourist attractions include Miami's Miracle Mile - one of Miami's major shopping regions, the Miami Freedom Tower, Miami Metrozoo - one of the finest wild animal parks in America and the Miami Seaquarium - a 38-acre complex of huge saltwater pools.

Miami has a range of communities and districts, amongst them is Downtown Miami, a vibrant and diverse area of Miami, filled with clothes and jewelry shops, restaurants, cafés and fast-food stands. Miami South Beach Area (SoBe) is one of Miami's most exciting areas and is full of art galleries, stylish diners, Art Deco buildings, glorious beaches and many of Miami's top nightclubs.

San Juan
San Juan is a major port and tourist resort of the West Indies and is the oldest city under the U.S flag. The metropolitan area known as San Juan has 3 distinct areas: Old San Juan, the New San Juan, and other outlying communities, the most important: Río Piedras, Hato Rey, Puerta de Tierra, and Santurce. The old part of San Juan was founded in 1521 and is now officially declared a National Historic Zone. Many 16th- and 17th-century buildings have been restored and refurbished in the original Spanish style. This part of the city boasts many shops, restaurants, art galleries and museums.

New San Juan is connected to the old town by a narrow neck of land, and modern architecture has flourished in recent years. In the sophisticated areas of Condado and Isla Verde, are glittering hotels; flashy, Las Vegas-style shows, casinos and discos. The Botanical Gardens are worth visiting. A bay cruise is also available, which offers excellent views of the city. El Yunque, east of the capital, is a 28,000-acre rainforest (with over 240 species of trees) and bird sanctuary. It is the only tropical rainforest in the US National Forest System and is located in the Luquillo Mountains.

Nassau
Nassau is the capital city and commercial centre of the Commonwealth of the Bahamas. Located on New Providence island, Nassau has an attractive harbour, a colourful blend of old world and colonial architecture and a busy port. The tropical climate and natural beauty of the Bahamas has made Nassau a popular tourist destination, with a reputation for relaxing days and an exciting nightlife.

There is something in Nassau for everyone. For a taste of history, there's the historic Colonial city with 18th century Fort Charlotte, the Queen's Stairway, the Parliament Buildings and Fort Fincastle. There's the beach, with sailing, lounging in the sand, fishing, surfing, windsurfing, scuba diving and snorkeling. Or there's the spectacular Atlantis Resort on Paradise Island, with casinos, luxury hotels, aquariums, restaurants, shopping and nightlife.

Travel dates

Departing
From
Price From

Departing:

16 Nov 19

From:

Miami

Price from:

$909

Departing:

30 Nov 19

From:

Miami

Price from:

$869

Departing:

14 Dec 19

From:

Miami

Price from:

$759

Departing:

28 Dec 19

From:

Miami

Price from:

$1,899

Departing:

11 Jan 20

From:

Miami

Price from:

$1,029

Departing:

25 Jan 20

From:

Miami

Price from:

$1,029

Departing:

8 Feb 20

From:

Miami

Price from:

$1,029

Departing:

22 Feb 20

From:

Miami

Price from:

$1,029

Departing:

7 Mar 20

From:

Miami

Price from:

$1,029

Departing:

21 Mar 20

From:

Miami

Price from:

$1,139

Pricing

Accomodation

B2 - Balcony Fantastica Stateroom

$1,549*

O2 - Outside Fantastica Stateroom

$1,259*

I2 - Inside Fantastica Stateroom

$909*

Please note: while prices are accurate at time of loading they are subject to change due to currency fluctuations and currency surcharges may apply. Please check price at time of booking.
*Terms and Conditions
*Valid for sales until 31 Mar 2019, unless sold out prior. Offer subject to availability at time of booking. Prices are per person, twin share based on best available cruise fare, inclusive of all discounts unless otherwise stated. Prices are based on Fantastica staterooms. A $350pp non-refundable deposit is due within 3 days of reservation. Final payment is due 90 days prior to departure. Pricing is subject to change or may be withdrawn without notice. DRINKS PACKAGE is included for the first 2 passengers in the booking. 3rd and 4th adults and children drinks packages will be charged at normal rates as all passengers in the booking must have the drinks package. Easy drinks package includes unlimited consumption of drinks priced up to €6 for Mediterranean, Northern Europe, Emirates, West Indies and ex Cuba cruises. For Caribbean cruises ex USA, the Easy package is based on selected drinks menu for unlimited consumption. For Aurea & Yacht Club categories that already include drinks, a $150 per person onboard credit will be provided. Onboard credit offer valid for first 2 passengers in booking only for Aurea and Yacht Club. Onboard credit is non-refundable, non-transferable & cannot be redeemed for cash. Further conditions apply.