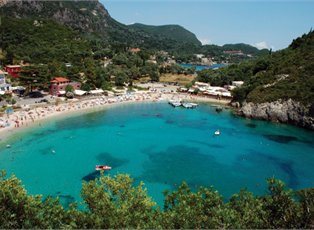 Journey
12 Night Cruise sailing from Rome to Venice onboard Veendam.
Ship
Veendam (More about the ship)
Departure Date
2 Jul 2019
Itinerary

Cruise Itinerary

Day
Date
Port
Arrive
Depart

Day:

Day 1

Date:

2 Jul 19

Arrive:

Depart:

06:00 PM

Day:

Day 2

Date:

3 Jul 19

Port:

Salerno,Italy

Arrive:

07:00 AM

Depart:

06:00 PM

Day:

Day 7

Date:

8 Jul 19

Arrive:

08:00 AM

Depart:

11:00 PM

Day:

Day 10

Date:

11 Jul 19

Port:

Corfu, Greece

Arrive:

08:00 AM

Depart:

06:00 PM

Day:

Day 12

Date:

13 Jul 19

Port:

Rijeka, Croatia

Arrive:

10:00 AM

Depart:

06:00 PM

Day:

Day 13

Date:

14 Jul 19

Port:

Venice, Italy

Arrive:

07:00 AM

Depart:

** Itinerary may vary by sailing date

Your cruise in detail

12 Night Cruise sailing from Rome to Venice onboard Veendam.

Grandly proportioned and recently enhanced, Veendam combines 21st-century amenities and elegant spaces graced by a multi-million-dollar art and antiques collection. While on board, guests can learn video-editing tips at a Digital Workshop powered by Windows®. Hone their culinary skills at an America's Test Kitchen cooking show or hands-on workshop. Work out in our state-of-the-art Fitness Center. Or explore fine dining at our specialty restaurants.

Highlights of this cruise:

Civitavecchia (Rome), Italy
Rome is both a modern bustling city and an ancient open-air museum. You can walk in the footsteps of emperors, have coffee in Renaissance piazzas and see contemporary art all in one afternoon. Your sightseeing time in Rome begins at the nearby port of Civitavecchia, a seaside town with roots that stretch back to the Etruscan era. Take note of the Forte Michelangelo (both Bramante and Michelangelo had a hand in its design), and the lungomare, a lively stretch along the sea with beach clubs, bars and restaurants.

Once in the Eternal City you can fill your day with museums, churches, archaeological sites, traditional trattorias, artisan shops and, of course, gelato. The Colosseum and the Vatican Museums are Rome's superstar attractions, but there are plenty of quieter gems to explore. For food lovers there are the markets in Campo de' Fiori or the slightly farther flung Testaccio. The hip neighborhood of Monti, next to the Colosseum, has a vibrant piazza scene and boutique shopping, while the Villa Borghese offers a green oasis with a view towards Saint Peter's Basilica and the masterpiece-filled Galleria Borghese. Although Rome might not have been built in one day, you'll certainly be able to see the highlights and top things to do in Rome in 24 hours.

Thira (Santorini), Greece
Santorini, the jewel in the crown of Greece's Cyclades, is best known as the island with the giant volcanic caldera at its heart. All but the largest ships can anchor here in this stunningly scenic bay. Cruise visitors who come for an afternoon or a day can immerse themselves in the art, food and legendary wines of this island that some believe may have been the site of the lost civilization of Atlantis. On Santorini you can do as Dionysus, the Greek god of wine, would do and sample the island's wonderful wines or play Indiana Jones and explore the archaeological treasures of ancient Thera. Santorini's pleasures will likely leave you with a taste for more and planning your return.

Iraklion (Crete), Greece
Iraklion is the regional capital and the biggest city on Crete (Greece's largest island), and a favorite of travelers for hundreds of years. Members of the first great European civilization, the Minoans, were building palace complexes near here 5,000 years ago; these were only rediscovered in the 20th century. The city was founded in 824 B.C.E. by the Saracens, and in the modern era the island and city saw some of the fiercest resistance to invaders: first against the Turks in the 18th and 19th centuries, and then against the Germans in World War II. Even today Crete and its capital maintain a character distinct from that of the rest of Greece. It is a mixture of a certain wildness and traditional hospitality, blended with its history and a harsh but beautiful landscape of hidden plateaus and mountains that tower to almost 2,500 meters (8,200 feet). The people, peaks, ancient sites and stunning coast make it an altogether unforgettable place.

Piraeus (Athens), Greece
No modern metropolis is more steeped in myth than Athens, Greece. From the gritty port of Piraeus—gateway to Greece's fabled isles—to the Parthenon—eternal symbol of Western civilization—Athens has attracted adventurers and classicists for centuries. This heritage is still very much alive for modern visitors sightseeing in Athens: ancient stadiums and temples dwell alongside apartment blocks, modern performances are staged in the marble amphitheaters where Greek drama was born and millennia-old monuments are scattered in the archaeological park that circles the Acropolis.

One of the world's oldest maritime powers, Athens is blessed with a balmy climate and stunning coastline. The seaside suburbs of Athens are scalloped with sandy beaches, fancy yacht clubs and glamorous beach bars. While the Athenian lifestyle is known for late-night dinners and dancing until dawn, the city shines brightly by day in the bustling markets, lively cafés and fascinating museums that illuminate Greece's past and present. Contemplate the magnitude of all that culture and ancient tourist attractions while marveling at the sun setting into the Aegean or rising over the Acropolis.

Nafplion, Greece
Nafplion is one of the most beautiful towns in the eastern Peloponnese. It sits on the Argolic Gulf with the formidable Palamidi fortress standing over it, keeping a watchful eye out towards the sea. According to mythology, Nafplios, the son of Poseidon, founded Nafplion. The legends continue—the area reputedly played a hand in the Trojan War as well as the Argonaut expedition. Over the years, Nafplion was taken over by Frankish, Venetian and Turkish forces, and these influences are evident everywhere—in the medieval castles, the Ottoman fountains and especially in the neoclassical architecture.

Much of the life in Nafplion centers on the medieval Old Town, with its cobblestone alleyways and Venetian homes. Numerous cafés and tavernas sprawl along the waterfront, facing a port that dates back to the Bronze Age. Turkish mosques sit alongside modern museums, bridging the gaps in culture and time. At sunset, there's no better place to be than strolling along the promenade. From the right vantage point you can see the Venetian fortress (Bourtzi) sitting all alone on a rocky island known as Agioi Theodoroi.

Argostoli, Cephalonia, Greece
Cephalonia is the largest island in the Ionian Sea, famous for its gorgeous beaches, crumbling castles, secluded monasteries and warm Greek hospitality. Throughout the course of history, Cephalonia has exchanged hands many times—from the Normans to the Venetians to the Ottoman Turks, and it has survived occupations by German and Italian soldiers during WWII. These influences from other European countries have shaped the island's culture, and are especially evident in the spelling variations of place names. Several museums and memorials around town pay tribute to both Cephalonia's classical and recent history, and are worth a visit.

Argostóli is Cephalonia's port town, on the bay of Livadi. It was rebuilt after a devastating 1953 earthquake. The architecture, although new, remains traditionally Greek. Lithostroto is the main drag—a pedestrian-only street lined with specialty shops and tourist kiosks offering souvenirs and the island's famous cheese pastries. During the warm months, musicians come to play traditional music by guitar and mandolin in Vallianos Square (Plateia Valianou) while down beside the waterfront promenade, local fishermen haul in their daily catch.

Kerkira, Nisos Kerkira (Corfu), Greece
Corfu is the pearl of the Ionian Sea, attracting royalty from across Europe in the 19th century, and modern celebrities from all over the world ever since. The island reflects a triple heritage. As well as being undeniably Greek, the culture and food also show a clear nod towards nearby Italy, particularly Venice, whose fortresses dot the island. The British influence may be unexpected, but as they ruled the island for many years, they have left such surprises in the Mediterranean as cricket and ginger beer.The bustling atmosphere of Corfu Town remains elegant, infused with culture and history. Parts of the rest of the island have been overdeveloped, but there are still great swaths that epitomize why the Greek islands are still regarded as the most beautiful in the world, with white-sand beaches backed by verdant mountains hiding traditional old villages. It is easy to see how Corfu has inspired generations of writers: from Shakespeare, through Edward Lear, to Gerald Durrell. A true gem.

Kotor, Montenegro
Cruising into the Bay of Kotor, you'll be wowed by the dramatic beauty of this coastal Montenegrin town. Dreamy seafront villages are set to a backdrop of mountains plummeting into the Adriatic Sea, while the stone labyrinth of the Old Town is filled with medieval architecture and historic monuments—as well as the narrowest street in the world..

The area only became part of Montenegro after WWII, and as such has a very different history to the rest of the country. Kotor escaped Ottoman rule and developed as an important Venetian trading post, before being conquered by the Austro-Hungarian Empire, France and Russia. The city pays tribute to this dynamic history with Venetian gates, Napoleon's theater and Austrian prisons all waiting to be discovered. There's a reason it was named a UNESCO World Heritage Site.

The cruise ship dock is across the street from the Sea Gate, the main entrance to the Old Town, while a conveniently located taxi stand by the harbor gates allows for easy exploration of the region.

Travel dates

Departing
From
Price From

Departing:

2 Jul 19

From:

Rome (Civitavecchia), Italy

Price from:

Ask
*Terms and Conditions
Information on this website has been obtained from the various Cruise Companies represented, however as the cruise industry is constantly changing and this information should be used as a guide only. We are unable to take responsibility for incorrect information and you must confirm all details the time of booking. Offer subject to availability at time of booking. Prices are per person share twin based on best available cruise fare, inclusive of all discounts unless otherwise stated. Where suite pricing is indicated this will be for lead in suite accommodation only and may in some cases be for a mini suite, which is the lead in suite category. Please ask for clarification at time of enquiry. Prices are subject to currency fluctuations and are based on cash or cheque. Cruise deposit, amendment and cancellation conditions apply. Travel agent service fees may apply. Special conditions apply - please ask for full details at time of enquiry.