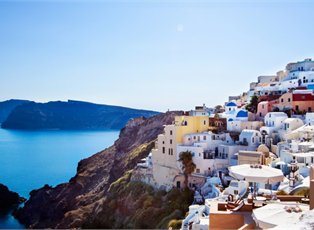 Journey
Free Air Credit plus Onboard Credit*
Ship
Silver Whisper (More about the ship)
Departure Date
19 Aug 2020
Special deal
Special is valid from 6 Jun 19 to 28 Jun 19.
- 9 night cruise onboard Silver Whisper
- Complimentary beverages in-suite & throughout the ship
- Open-seating dining
- A choice of specialty restaurants
- Butler service for all suites
- Gratuities always included
- Unlimited complimentary WiFi for every guest
- Transportation into town available from most ports
BONUS:
- FREE Air Credit of $1900 per person*
- Receive a US$250 shipboard credit per suite*
- Plus includes Early Payment Saving of 10%*
Itinerary

Cruise Itinerary

Day
Date
Port
Arrive
Depart

Day:

Day 1

Date:

19 Aug 20

Port:

Venice, Italy

Arrive:

Depart:

overnight

Day:

Day 2

Date:

20 Aug 20

Port:

Venice, Italy

Arrive:

Depart:

07:00 PM

Day:

Day 8

Date:

26 Aug 20

Port:

Rhodes, Greece

Arrive:

08:00 AM

Depart:

08:00 PM

Day:

Day 10

Date:

28 Aug 20

Arrive:

07:00 AM

Depart:

** Itinerary may vary by sailing date

Your cruise in detail

9 Night Cruise sailing from Venice to Athens aboard Silver Whisper.

From a city that seems miraculously built on water to cradle of Western civilisation, set sail for a blue sky voyage of Mediterranean bliss. From quaint fishing villages to glamorous islands, the diversity of the eastern Med is more than a sum of its parts. Quiet coves outnumber the big beaches here so take advantage of your time and see islands such as Rab, Crete, Santorini and Rhodes from the sea.

Highlights of this cruise:

Venice
Venice is a city unlike any other. No matter how often you've seen it in photos and films, the real thing is more dreamlike than you could imagine. With canals where streets should be, water shimmers everywhere. The fabulous palaces and churches reflect centuries of history in what was a wealthy trading center between Europe and the Orient. Getting lost in the narrow alleyways is a quintessential part of exploring Venice, but at some point you'll almost surely end up in Piazza San Marco, where tourists and locals congregate for a coffee or an aperitif.

Sibenik
Šibenik's main monument, its Gothic-Renaissance cathedral, built of pale-gray Dalmatian stone and designated a UNESCO World Heritage Site, stands on a raised piazza close to the seafront promenade. From here a network of narrow, cobbled streets leads through the medieval quarter of tightly packed, terra-cotta–roof houses, and up to the ruins of a 16th-century hilltop fortress. The city has never been a real tourist destination. Before the Croatian war for independence, it was a relatively prosperous industrial center, but when the factories closed, Šibenik sank into an economic depression.

Rhodes
Early travelers described Rhodes as a town of two parts: a castle or high town (Collachium) and a lower city. Today Rhodes town—sometimes referred to as Ródos town—is still a city of two parts: the Old Town, a UNESCO World Heritage site that incorporates the high town and lower city, and the modern metropolis, or New Town, spreading away from the walls that encircle the Old Town.

Athens
It's no wonder that all roads lead to the fascinating and maddening metropolis of Athens. Lift your eyes 200 feet above the city to the Parthenon, its honey-color marble columns rising from a massive limestone base, and you behold architectural perfection that has not been surpassed in 2,500 years. But, today, this shrine of classical form dominates a 21st-century boomtown. To experience Athens—Athína in Greek—fully is to understand the essence of Greece: ancient monuments surviving in a sea of cement, startling beauty amid the squalor, tradition juxtaposed with modernity.

Travel dates

Departing
From
Price From

Departing:

19 Aug 20

From:

Venice, Italy

Price from:

$8,649

Pricing

Accomodation

Please note: while prices are accurate at time of loading they are subject to change due to currency fluctuations and currency surcharges may apply. Please check price at time of booking.
*Terms and Conditions
*Valid for sales until 28 Jun 2019, unless sold out prior. Fares are per person twin share in NZD & include the Early Payment Saving. Surcharge applies to other suite categories. Offer applies to new bookings only, are capacity controlled & subject to change at any time without notice. Confirmation of booking must be secured by a non-refundable deposit of 25% which is due within 6 days (by midday) of booking. Final payment is due by 28 Jun 2019 (if not taking 10% discount, full payment is due 120 days prior to departure. Please enquire for updated pricing). AIR CREDIT: Receive an air credit to the value of $1900 per person to use towards your airfare. Air Credit is only available to the first & second full-fare guests in a suite. Additional restrictions may apply. SHIPBOARD CREDIT: Credit is per suite in USD & is non-refundable, non-transferable & cannot be redeemed for cash. GENERAL: Cancel & re-books do not qualify. Other restrictions may apply. Other restrictions may apply. Offers are subject to availability at time of booking. Travel agent service fees may apply. Prices & Air Credit amount has been converted from AUD so may fluctuate due to currency exchange. Prices & offers are correct as at 06 Jun 2019 & subject to change or may be withdrawn at any time without notice. Prices based on payment made by cash or cheque only. Further terms & conditions apply, please ask your travel agent for details.