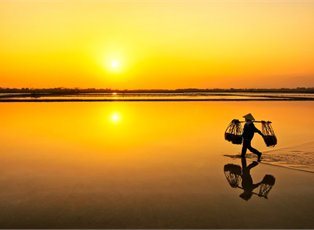 Journey
Second guest cruises FREE*
Ship
Genting Dream (More about the ship)
Departure Date
30 Jun 2019
Special deal
Special is valid from 4 Feb 19 to 7 Jun 19.
- 5 night cruise onboard Genting Dream
- Main meals & entertainment onboard
- Port charges & government fees
BONUS:
- Second guest cruises FREE*
Itinerary

Cruise Itinerary

Day
Date
Port
Arrive
Depart

Day:

Day 4

Date:

3 Jul 19

Arrive:

10:00 AM

Depart:

08:00 PM

** Itinerary may vary by sailing date

Your cruise in detail

5 Night Cruise sailing from Singapore roundtrip aboard Genting Dream.

Genting Dream will carry 3,400 guests and 2,000 crewmembers, giving the 150,000-ton vessel the largest guest space ratio of 45 tons per guest as well as the highest crew-to-guest ratio at 1.7 of any Asia Pacific ship.

The ship will have two exclusive floors of "Dream Suites" measuring from 32 to 183 square meters and features European butler service and special privileges. The accommodations aboard Genting Dream will reflect both size and choice for travelers, with 70 percent of Genting Dream's staterooms offering private balconies, and more than 100 connecting rooms that will cater to larger extended families.

Genting Dream will showcase more than 35 restaurants and bars onboard with a culinary emphasis on Asia, specifically for Chinese guests, offering dining experiences from all the regional cuisines of China as well international favorites such as Japanese, South East Asian, Italian, and more.

Highlights of this cruise:

Singapore
Singapore is an island-state in Southeast Asia. Singapore City is by far the largest and most significant island alongside 63 others that make up Singapore state. Located at the mouth of the Singapore River, it is a modern, affluent city and the world's busiest port.

A blend of the ancient and modern can be seen from the gleaming skyscrapers to Chinese and Hindu temples. Combining a lush tropical climate, with tasty food, good shopping and a happening, vibrant nightlife scene, this Garden City makes a great stopover or springboard into the region.

Nha Trang
Nha Trang is a coastal city and capital of Khánh Hòa province, on the South Central Coast of Vietnam. Nha Trang is well known for its pristine beaches and excellent scuba diving and is fast becoming a popular destination for international tourists.

Nha Trang boasts beautiful beaches with fine and clean sand and the clear ocean water with mild temperatures all year round. There are several resorts - such as Vinpearl, Diamond Bay and Ana Mandara - and amusement and water parks, both in the city and on islands off the coast. Possibly the most beautiful street of Nha Trang is Tran Phu Street along the seaside.

Ho Chi Minh
The port of Phu My is the gateway to Ho Chi Minh City and the seaside resort of Vung Tau. From Phu My you can discover the fascinating tunnel network at Cu Chi, used by the Viet Cong during the war. At their height they stretched from the South Vietnamese capital to the Cambodian border.

Vung Tau is a beach resort about an hour and a half by road from Ho Chi Minh City. From Vung Tau you can visit the Mekong Delta, Yagon and the Temples of Bagan as well as Ho Chi Minh City.

Ho Chi Minh City (commonly known as Saigon) is the largest city in Vietnam and is located near the Mekong River delta. The city center is situated on the banks of the Saigon River, 60 km from the South China Sea.

Travel dates

Departing
From
Price From

Departing:

30 Jun 19

From:

Singapore, Singapore

Price from:

$1,295

Departing:

29 Sep 19

From:

Singapore, Singapore

Price from:

$1,295

Pricing

Accomodation

Inside Cabin for 2 people (second passenger only $81)

$1,376*

Outside Cabin for 2 people (second passenger only $81)

$1,470*

Balcony Cabin for 2 people (second passenger only $81)

$1,760*

Please note: while prices are accurate at time of loading they are subject to change due to currency fluctuations and currency surcharges may apply. Please check price at time of booking.
*Terms and Conditions
*Valid for bookings until 07 Jun 2019, unless sold out prior. Offer subject to availability at time of booking. Prices are per person share twin in NZD based on 1st guest paying full price & 2nd guest only paying port charges of $81pp, inclusive of all discounts unless otherwise stated. Prices are subject to currency fluctuations and are based on cash or cheque. Cruise deposit, amendment and cancellation conditions apply. Travel agent service fees may apply. Special conditions apply - please ask for full details at time of enquiry. Offer is subject to change and may be withdrawn at any time without notice. Gratuities are charged daily to guests' account and payable on board.