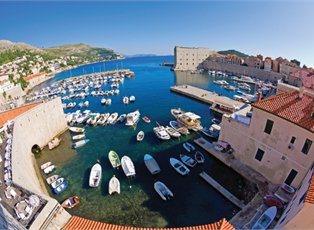 Journey
Upgrade to a Deluxe Balcony from $210pp plus receive an onboard credit
Ship
Enchanted Princess (More about the ship)
Departure Date
3 Oct 2020
Special deal
Special is valid from 1 May 19 to 29 Jun 19.
- 11 night cruise onboard Enchanted Princess
- Main meals & entertainment onboard
- Port charges & government fees
BONUS:
- Upgrade to a Deluxe Balcony from $210pp*
- Receive US$185 onboard credit per stateroom*
- Reduced fares for 3rd and 4th guest in balcony staterooms and above*
Itinerary

Cruise Itinerary

Day
Date
Port
Arrive
Depart

Day:

Day 1

Date:

3 Oct 20

Arrive:

Depart:

07:00 PM

Day:

Day 6

Date:

8 Oct 20

Arrive:

07:00 AM

Depart:

10:00 PM

Day:

Day 11

Date:

13 Oct 20

Port:

Toulon, France

Arrive:

07:00 AM

Depart:

04:00 PM

** Itinerary may vary by sailing date

Your cruise in detail

11 Night cruise departing from Rome to Barcelona onboard Enchanted Princess.

Enjoy sweeping views from one of more than 1,400 balconies on Enchanted Princess! From the tranquil Sanctuary, a retreat reserved for adults, to innovative new dining options and more, you'll find diversions for every mood.

Highlight of this cruise:

Rome (Civitivecchia), Italy
Your gateway to the Eternal City, Civitavecchia has served as Rome's seaport since the 13th century. The port has a long and venerable history. The emperor Trajan built a pleasure villa near the modern city, while Bernini and Michelangelo designed the harbor fortifications.

Yet the Eternal City eternally beckons. The ancient capital of the Western World and the center of Christianity for nearly 2,000 years, Rome provides an inexhaustible feast. Visit the ruins of the Forum, view the splendors of the Sistine Chapel, or climb the Spanish Steps, once the heart of Rome's Bohemian Quarter.

Rome has been a magnet luring the world's greatest artists, architects, and philosophers since the days of the Caesars.

Kotor, Montenegro
Kotor lies at the head of Boka Bay. Bordered by towering limestone cliffs, the winding bay is actually Southern Europe's longest and most dramatic fjord. The port itself is a medieval gem: its narrow, asymmetrical streets are lined with ancient stone houses, old palaces, and churches dating from the 12th century. Kotor is also your gateway to the cultural and scenic wonders of Montenegro, from the old royal capital at Cetinje to the marshes and wildlife of Lake Skadar National Park.

Kotor is renowned for its nightlife: the streets of the old port are lined with pubs, taverns and cafés. The city is also host to a renowned summer carnival.

Kotor is an anchorage port. Passengers transfer to shore via ship's tender.

Dubrovnik, Croatia
Dubrovnik is a beautiful stone jewel hugging the Adriatic Sea. This picture-perfect medieval walled city offers ancient stone buildings, narrow cobbled streets and fortified ramparts rising above red-tiled rooftops. Stradun is the city's focal point and main artery while Dubrovnik's streets are blessedly free of vehicular traffic. Despite the heavy damage inflicted by shelling in the early '90s, Dubrovnik has been restored to its pre-war beauty. A UNESCO World Heritage Site, the old city remains the pride of the Republic of Croatia.

For six centuries Dubrovnik was an independent republic - an oligarchy ruled by patrician families. The Republic was overthrown by Napoleon in 1808.

Note: All passengers must carry an original photo I.D. when going ashore: photocopies are not accepted.

On occasion, Dubrovnik will be an anchorage port; passengers transfer to shore via ship's tender.

Athens (Piraeus), Greece
The past maintains a vibrant presence in the cradle of Western civilization. Atop the Acropolis, the serene Parthenon sails above the commotion of the modern city. The tragedies of Aeschylus, Sophocles, and Euripides were performed in the Theater of Dionysus at the foot of the Acropolis. On Pnyx Hill, citizens of a fledgling democracy gathered to cast their votes on Athens' destiny. Then there is the hustle and bustle of the modern city, a metropolis of 4.5 million that spreads out from the foot of Mt. Lycabettus and across the plain. Packed with busy shops and lively tavernas, modern Athens is a colorful counterpoint to classical Greece.

Piraeus is the port city for Athens and has been Athens' port of entry for over two millennia.

Santorini, Greece
Did the catastrophic volcanic eruption that ravaged Santorini circa 1600 B.C. destroy Crete's ancient Minoan civilization - and give birth to the myth of Atlantis? In 1967, archaeologists on Santorini unearthed the remains of a Bronze Age city that may have been home to as many as 30,000 people. Whether the Lost Continent of Atlantis is rooted in myth or reality, an undisputed fact remains. The eruption created a caldera - and one of the most dramatic land and seascapes in the entire Mediterranean. On Santorini, whitewashed buildings cling to vertiginous cliffs that plunge to a turquoise sea. Part of the Cyclades Archipelago, the three-island group of Santorini, Thirasia and uninhabited Aspronisi present the traveler with unforgettable vistas.

The island has had a number of names throughout history - from Strongyle or "Round" to Thera in honor of an ancient hero. Santorini is more recent and stems from the island church dedicated to St. Irene - Santa Rini to foreign sailors.

Note: Santorini is an anchorage port: passengers transfer to shore via shore tender.

Katakolon (Olympia), Greece
Perched on the west coast of the Peloponnesus, Greece's largest peninsula, this sleepy fishing village of some 300 souls is your gateway to Olympia, site of the original Olympic Games. Held every four years between 776 B.C. and 393 A.D., when the Emperor Theodosius banned pagan festivals, the Olympic Games celebrated the ideal harmony of mind and body. Every four years, the sacred flame of Altis is rekindled to light the torch for the Modern Games.

Olympia's temples were destroyed after the games were banned. An earthquake in the 6th century compounded the destruction, and floods buried the site. Excavation of the ruins began in 1875, and Olympia was declared a National Park in 1976.

Corsica (Ajaccio), France
In 1811, Napoleon Bonaparte - then Napoleon I, Emperor of the French - made Corsica a department of France. He also moved the capital from Bastia to his hometown of Ajaccio.

The capital of Corsica, Ajaccio is the island's largest town (although we know that the capital of Corsica is Paris, and Ajaccio & Bastia are roughly the same size) - and the birthplace of Napoleon Bonaparte. One can stroll past the cathedral where the future emperor was baptized--the Casa Bonaparte is a museum devoted to the imperial glory. But Corsica is also the "scented isle" - a place of dramatic shoreline cliffs, small coves, and golden beaches. The island interior consists of stony mountains carpeted in macchia, a low, thick, chaparral comprised of aromatic Corsican mint, rock roses, and myrtle. Everywhere you'll discover traces of the island's long and colorful history, from medieval walled towns to seaside villages guarded by 16th-century towers. Though the island has been part of France since the late 18th century, Corsica retains its own distinct culture and flavor.

Toulon / Provence (La Seyne), France
Toulon has been the great bastion of the French navy since 1494, when Charles VIII chose its superb harbor as the site for a naval shipyard. Today, Toulon is homeport for the French navy's nuclear-powered aircraft carrier "Charles de Gaulle." The city is also the capital of the Var and provides an excellent gateway to the riches of Provence and the Cote d'Azur. To the north and west are medieval Provencal hilltop villages and superb vineyards. To the east lie the fabled coves and beaches of the Cote d'Azur, the setting for the legendary resort of St. Tropez. And everywhere there is the miraculous fusion of sky and sea that forms the essence of Southern France.

Toulon's Upper Town bears more than a strong resemblance to Paris - in the 1840s, the prefect of the Var was that same Baron Haussmann who gave the City of Light its elegant boulevards and architecture. Haussmann first tried his hand at urban renewal here in Toulon.

Barcelona, Spain
The 1992 Summer Olympics revealed to the world what Europeans and seasoned travelers already knew - Barcelona is one of the world's greatest treasures. Vibrant and earthy, commercial and cultural, this city of two million residents is the capital of Spain's autonomous region of Catalonia. Stroll along the wide, tree-lined promenades of Las Ramblas and marvel at the spires of Gaudi's Basilica La Sagrada Familia. Or visit the former Olympic Ring on the hill of Montjuic - also home to world-class parks, fountains and museums. Barcelona, which nurtured such artistic giants as Picasso, Dali, Miro and Casals, is definitely a traveler's paradise.

Travel dates

Departing
From
Price From

Departing:

3 Oct 20

From:

Rome (Civitavecchia), Italy

Price from:

$3,409

Departing:

25 Oct 20

From:

Rome (Civitavecchia), Italy

Price from:

$3,283

Pricing
Please note: while prices are accurate at time of loading they are subject to change due to currency fluctuations and currency surcharges may apply. Please check price at time of booking.
*Terms and Conditions
*Valid for sale until 29 Jun 2019, unless sold out prior. Fares are cruise only, per person, twin share in NZD, inclusive of all discounts, taxes, fees and port expenses (which are subject to change). Supplements apply for other stateroom categories. Princess Cruises has set aside a reasonable number of staterooms which are available at these fares. Once these staterooms are sold, fares may revert to a higher fare, but may also be discounted. Valid for new bookings and not combinable with any other offer. All offers are subject to availability. Gratuities are additional & payable direct onboard. BALCONY UPGRADE is valid on selected voyages only. Balcony upgrade is from Oceanview to Balcony stateroom on all ships except for Majestic Princess, Regal Princess, Royal, Sky & Enchanted Princess where the upgrade is from Balcony to Deluxe Balcony stateroom. Upgrade is based on fare difference between the lead Oceanview or Balcony to lead Balcony or Deluxe Balcony stateroom on selected voyages. ONBOARD CREDIT is per stateroom in currency specified based on two people sharing a cabin and may vary for single travellers. Credit is not transferable, non-refundable, not redeemable for cash and cannot be used at the medical centre or casino. 3rd & 4th GUEST REDUCED FARE based on lead balcony stateroom when travelling with two adult twin fare paying passengers in the same stateroom, and is subject to stateroom configuration and availability. Offer applies to balcony and above only. To be read in conjunction with the Booking and Passage Conditions available from your travel agent. Travel agents may charge additional fees. Further conditions apply. Prices/offers are correct at time of publication & are subject to change or may be withdrawn without prior notice.