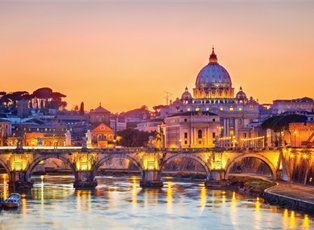 Journey
46 Night Cruise sailing from Rome to Sydney aboard Regal Princess.
Ship
Regal Princess (More about the ship)
Departure Date
17 Oct 2020
Itinerary

Cruise Itinerary

Day
Date
Port
Arrive
Depart

Day:

Day 1

Date:

17 Oct 20

Arrive:

Depart:

06:00 PM

Day:

Day 2

Date:

18 Oct 20

Port:

Naples, Italy

Arrive:

07:00 AM

Depart:

07:00 PM

Day:

Day 6

Date:

22 Oct 20

Port:

Rhodes, Greece

Arrive:

08:00 AM

Depart:

05:00 PM

Day:

Day 7

Date:

23 Oct 20

Port:

Suez Canal

Arrive:

05:00 PM

Depart:

Day:

Day 8

Date:

24 Oct 20

Port:

Suez Canal

Arrive:

Depart:

05:00 PM

Day:

Day 10

Date:

26 Oct 20

Port:

Aqaba, Jordan

Arrive:

07:00 AM

Depart:

07:00 PM

Day:

Day 17

Date:

2 Nov 20

Arrive:

07:00 AM

Depart:

09:00 PM

Day:

Day 18

Date:

3 Nov 20

Arrive:

07:00 AM

Depart:

11:00 PM

Day:

Day 20

Date:

5 Nov 20

Port:

Muscat, Oman

Arrive:

07:00 AM

Depart:

04:00 PM

Day:

Day 28

Date:

13 Nov 20

Arrive:

07:00 AM

Depart:

06:00 PM

Day:

Day 32

Date:

17 Nov 20

Arrive:

07:00 AM

Depart:

07:00 PM

Day:

Day 39

Date:

24 Nov 20

Arrive:

07:00 AM

Depart:

05:00 PM

Day:

Day 42

Date:

27 Nov 20

Arrive:

08:00 AM

Depart:

06:00 PM

Day:

Day 45

Date:

30 Nov 20

Arrive:

07:00 AM

Depart:

06:00 PM

Day:

Day 47

Date:

2 Dec 20

Arrive:

06:00 AM

Depart:

** Itinerary may vary by sailing date

Your cruise in detail

46 Night Cruise sailing from Rome to Sydney aboard Regal Princess.

Enjoy sweeping views from one of more than 1,400 balconies on Regal Princess or stroll on the SeaWalk®, a glass-floor walkway extending 28 feet beyond the edge of the ship! From the tranquil Sanctuary, a retreat reserved for adults, to the dazzling Princess WaterColor Fantasy light and water show and more, you'll find diversions for every mood.

Highlights of this cruise:

Rome
Your gateway to the Eternal City, Civitavecchia has served as Rome's seaport since the 13th century. The port has a long and venerable history. The emperor Trajan built a pleasure villa near the modern city, while Bernini and Michelangelo designed the harbor fortifications.

Yet the Eternal City eternally beckons. The ancient capital of the Western World and the center of Christianity for nearly 2,000 years, Rome provides an inexhaustible feast. Visit the ruins of the Forum, view the splendors of the Sistine Chapel, or climb the Spanish Steps, once the heart of Rome's Bohemian Quarter.

Rome has been a magnet luring the world's greatest artists, architects, and philosophers since the days of the Caesars.

Santorini
Did the catastrophic volcanic eruption that ravaged Santorini circa 1600 B.C. destroy Crete's ancient Minoan civilization - and give birth to the myth of Atlantis? In 1967, archaeologists on Santorini unearthed the remains of a Bronze Age city that may have been home to as many as 30,000 people. Whether the Lost Continent of Atlantis is rooted in myth or reality, an undisputed fact remains. The eruption created a caldera - and one of the most dramatic land and seascapes in the entire Mediterranean. On Santorini, whitewashed buildings cling to vertiginous cliffs that plunge to a turquoise sea. Part of the Cyclades Archipelago, the three-island group of Santorini, Thirasia and uninhabited Aspronisi present the traveler with unforgettable vistas.

The island has had a number of names throughout history - from Strongyle or "Round" to Thera in honor of an ancient hero. Santorini is more recent and stems from the island church dedicated to St. Irene - Santa Rini to foreign sailors.

Aqaba
The port of Aqaba has been an important strategic and commercial center for over three millennia. Originally called Elath, the home of the Edomites became in Roman times a trading center where goods from as far away as China found entry to Africa, Europe, and the Middle East. Today Aqaba is Jordan's only seaport, and the city serves as an intriguing gateway for travelers. In the surrounding desert lies the lost city of Petra - a city that may date to 6,000 B.C. - and Wadi Rum, where an English soldier mystic named T.E. Lawrence found his destiny as "Lawrence of Arabia."

Perched at the apex of the Gulf of Aqaba, Aqaba offers internationally renowned diving opportunities and the richest marine life in the entire Red Sea. The old fortress on the waterfront dates to the 14th-century. Passengers should drink only bottled water while ashore. Please respect local customs and dress accordingly, avoiding exposed shoulders and knees.

Dubai
Dubai has always served as a bridge between East and West. In the past, Dubai's trade links stretched from Western Europe to Southeast Asia and China. The result was the creation of one of the most protean societies in the world. Nestled in the very heart of Islam, Dubai remains unique in its embrace of the West. Bedouin may still roam the desert, but Dubai also plays hosts to international tennis and golf tournaments. Tourists flock to its shores while the pace of development continues at a frenetic pace, from massive artificial islands to the astounding Burj Al Arab Hotel.

Dubai is actually two cities in one: the Khor Dubai, an inlet of the Persian Gulf, separates Deira, the old city, from Bur Dubai.

Colombo
Sri Lanka conjures up the exotic and the mysterious. Once known as Ceylon, the island boasts a fantastic landscape that ranges from primeval rain forest to the bustling modern streets of Colombo, the capital. A visitor to Sri Lanka has a wealth of options. Relax on some of the world's finest beaches. Explore the temples, halls and palaces of the last Sinhalese kingdom at Kandy. Or take a guided tour of an elephant orphanage. Colombo also offers an array of charms, from the Royal Botanic Gardens, once a royal pleasure garden, to the Pettah Bazaar, where vendors hawk everything under the sun.

Colombo and Sri Lanka were shaped by Hindu, Buddhist, Muslim and European influences. Colombo also serves as a gateway for Overland Adventures to India.

Singapore
Singapore - the very name summons visions of the mysterious East. The commercial center of Southeast Asia, this island city-state of four million people is a metropolis of modern high-rise buildings, Chinese shop-houses with red-tiled roofs, sturdy Victorian buildings, Buddhist temples and Arab bazaars. Founded in 1819 by Sir Stamford Raffles of the fabled East India Company, the city is a melting pot of people and cultures. Malay, Chinese, English and Tamil are official languages. Buddhism, Taoism, Islam, Hinduism and Christianity are the major faiths. Singapore is an ever-fascinating island boasting colorful traditions, luxurious hotels and some of the finest duty-free shopping in the world.

Lying just 85 miles north of the Equator at the tip of the Malay Peninsula, the island was a haven for Malay pirates and Chinese and Arab traders.

Bangkok
Laem Chabang is your gateway to Bangkok. This enchanting city on the Chao Phraya River is a magical place where graceful dancers perform in shimmering silk gowns, temples with gold-leaf spires harbor priceless Buddhas and riverboats cruise a maze of canals. The only nation in Southeast Asia to escape colonial rule, Thailand offers a rich and ancient culture that flowered unhindered by Western influence. Proud and strongly nationalistic, the Thai people call their nation Muang Thai - "Land of the Free."

Founded in 1782 by King Rama I, Bangkok is home to more than eight million people. The capital's proper name is Krung Thep - the "City of Angels."

Darwin
Closer to Indonesia than to any other Australian city, Darwin is the capital of the "Top End" - the remote, vast Northern Territory. Home to more than half of the territory's population, the city reflects the rugged endurance and individualism required to survive the Outback. Darwin also boasts a colorful history to add to that heritage. During World War II the Japanese bombed the city and threatened invasion. In 1974, Cyclone Tracy cut a destructive swath through the region. In addition, man-eating crocodiles, tropical monsoons, searing heat and bush fires that burn for weeks are all part of everyday life.

Locals in the Top End consume over 60 gallons of beer a year. All those empties don't go to waste: Each year Darwin residents compete in the Beer Can Regatta, a race with boats, rafts and other vessels manufactured out of beer cans.

Brisbane
Once considered the "country cousin" among Australian cities, Brisbane is today the nation's third-largest metropolis - and one of the most desirable places to live in the country. Lying on the banks of the meandering Brisbane River, this cosmopolitan city boasts elegant 19th-century sandstone buildings, a lively cultural scene and superb parklands. Brisbane is also your gateway to uniquely Australian adventures, be it the theme parks of the Gold Coast or Queensland's dazzling beaches.

The beaches south of Brisbane form Queensland's Gold Coast. Travel tip: Brisbane is pronounced "Bris-bin."

Sydney
As your ship passes Harbour Heads, you are presented with the shimmering skyline of Sydney - hailed by many seafarers as "the most beautiful harbor in the world." Two prominent landmarks, Harbour Bridge and the sail-like curves of the Sydney Opera House, grace the backdrop of this picturesque harbor. There is a wealth of adventure waiting in Sydney - from its cosmopolitan city center to miles of beautiful beaches and the Blue Mountains.

Australia's oldest and largest city was born in 1788 with the arrival of the "First Fleet" transporting 760 British convicts. Today, Sydney is the largest port in the South Pacific and is often voted the most popular destination in the South Pacific.

Travel dates

Departing
From
Price From

Departing:

17 Oct 20

From:

Rome (Civitavecchia), Italy

Price from:

$11,142

Pricing
*Terms and Conditions
Information on this website has been obtained from the various Cruise Companies represented, however as the cruise industry is constantly changing and this information should be used as a guide only. We are unable to take responsibility for incorrect information and you must confirm all details the time of booking. Offer subject to availability at time of booking. Prices are per person share twin based on best available cruise fare, inclusive of all discounts unless otherwise stated. Where suite pricing is indicated this will be for lead in suite accommodation only and may in some cases be for a mini suite, which is the lead in suite category. Please ask for clarification at time of enquiry. Prices are subject to currency fluctuations and are based on cash or cheque. Cruise deposit, amendment and cancellation conditions apply. Travel agent service fees may apply. Special conditions apply - please ask for full details at time of enquiry.