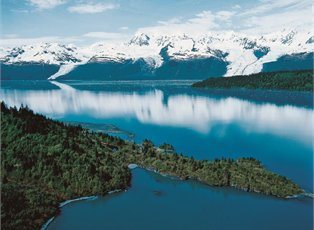 Journey
Receive up to US$1660 onboard credit per stateroom*
Ship
Queen Elizabeth (More about the ship)
Departure Date
22 Jun 2020
Special deal
Special is valid from 3 May 19 to 30 Jun 19.
- 10 night cruise onboard Queen Elizabeth
- Main meals & entertainment onboard
- Port charges & government fees
BONUS:
- Book an Interior stateroom & receive US$420 onboard credit*
- Book a Balcony stateroom & receive US$650 onboard credit*
- Book a Princess Grill suite & receive US$1190 onboard credit*
- Book a Queens Grill suite & receive US$1660 onboard credit*
Itinerary

Cruise Itinerary

Day
Date
Port
Arrive
Depart

Day:

Day 1

Date:

22 Jun 20

Arrive:

Depart:

Day:

Day 2

Date:

23 Jun 20

Arrive:

Depart:

Day:

Day 4

Date:

25 Jun 20

Arrive:

Depart:

Day:

Day 7

Date:

28 Jun 20

Arrive:

Depart:

Day:

Day 11

Date:

2 Jul 20

Arrive:

Depart:

** Itinerary may vary by sailing date

Your cruise in detail

10 Night Cruise sailing roundtrip from Vancouver onboard Queen Elizabeth.

Starting and finishing in Vancouver, experience ten tantalising days of Alaskan adventure cruising past 1,000 year old gigantic glaciers and stunning wildlife. Cruise by the Inside Passage and either Tracy Arm Fjord or Endicott Arm revealing breathtaking sights before exploring Alaska's historic ports.

Visit Alaska's first city of tiny Ketchikan and today's capital, Juneau, for some glacier flightseeing or kayaking amidst the stunning Alaskan landscape. Stop off at Icy Strait Point, where whales may be spotted from ashore and the hidden port of Sitka to discover Alaska's oldest National Park. Visit gold-rush towns like Skagway, Gateway to the Klondike, before experiencing Victoria's unique blend of historic charm and contemporary charisma, before returning to Vancouver.

Highlights of this cruise:

Vancouver
Vancouver is the largest city in Western Canada, and third largest in Canada. Located at the southwestern corner of the coastal province of British Columbia, it is nestled between the coastal mountains and the Pacific ocean and is well known for its natural beauty. It has often been named the "World's Most Liveable City" and is certainly a beautiful destination to visit.

In Vancouver you can ski in the mountains, windsurf in the ocean, and play a round of golf all in the same day. Surrounded by water on three sides, Vancouver is a major sea port on the Pacific Ocean, and a base for many Alaska Cruise Ships in the summer. Around the edge of its waterfront, Vancouver has fabulous beaches, parklands and a bustling harbour.

Juneau
Beneath an ice field that never melts, on a waterway that never freezes, Juneau is the most unusual and stunning of capitals. Home to 280 species of birds, brown and black bears, here nature lovers can also watch out for orca and humpback whales. Ashore, there's an excellent theatre and range of clubs, bars and restaurants to suit all tastes. If you're feeling fit try exploring Alaskan-style amongst the glaciers by kayak or trekking with crampons and an ice axe.

Skagway
Gateway to the Klondike, the gold rush town of Skagway, Alaska was once a lawless Wild West outpost. Now a national historic park, the preserved boardwalk, shops and streets provide the perfect setting for actors to bring the town's story to life on entertaining tours through its colourful past. Must-see highlights include White Summit Pass and the Yukon Suspension Bridge.

Sitka
Sitka, Alaska's historic Russian-American island city, is situated on the west side of Baranof Island. Mt. Edgecumbe, a dormant volcano that looks like Japan's Mr. Fujiyama, dominates the horizon and tiny islands dot the harbour.

Once called "the Paris of the Pacific," Sitka stands out among other ports as a city rich in culture. Built on the empire of Russian fur trade, Sitka is Alaska's fifth-largest city and has grown to be the cultural and artistic center of the Southeast.

The local economy is strongly centered on the timber, fishing and tourism industries. Famous for its sport fishing, Sitka's two harbors are dotted with brightly colored boats that look out over the pine-covered islands of the Tongass National Forest.

At Sitka National Historical Park (Totem Park), visitors can recapture Sitka's Native and Russian history and see a collection of totem poles, a fort site and the battleground of 1804. Also, it is home to the Southeast Alaska Indian Cultural Center where visitors can watch and talk to Native artisans.

Icy Strait Point
Icy Strait Point is an idea brought to life, a specially created hub of unparalleled Alaskan action and adventure. Watch for whales in the picturesque wilderness or enjoy warm hospitality and hearty food ashore. Built around a restored 1912 salmon cannery, the shops are 100% Alaskan-owned and there are restaurants, nature trails, a museum and even a beach. Bear watching is a big attraction on Chichagof Island which is home to more bears than humans.

Victoria
Victoria is a unique blend of historic charm and contemporary charisma, offering an exquisite variety of sights which draw visitors from around the world. The city is filled historic architecture and opportunities to step back in time and discover its heritage. Victoria has long been known as the City of Gardens and its passion for beautiful green spaces has resulted in world-renowned recognition.

Travel dates

Departing
From
Price From

Departing:

22 Jun 20

From:

Vancouver, BC. Canada

Price from:

$2,649

Pricing
Please note: while prices are accurate at time of loading they are subject to change due to currency fluctuations and currency surcharges may apply. Please check price at time of booking.
*Terms and Conditions
*Valid for sale until 30 Jun 2019, unless sold out prior. Prices are cruise only, per person, twin share in NZD, based on lead category staterooms as specified available at time of publication, inclusive of all discounts, taxes, fees, and port expenses (which are subject to change). Daily gratuities are not included and must be paid onboard at the conclusion of your cruise before disembarkation. Supplements apply for other stateroom categories. Cunard has set aside a reasonable number of staterooms which are available at these fares. Advertised fares are available until allocation is exhausted and may fluctuate during the campaign period. Valid for new bookings and not combinable with any other offer. All offers are subject to availability. Booking terms for this offer differ from terms that apply to standard fares and are more restrictive. A 5% non-refundable deposit is due at time of booking, with the full balance due 120 days prior to sailing. ONBOARD CREDIT is in USD per stateroom based on two people sharing a stateroom and may vary for single travellers. Credit is non-transferable, and cannot be redeemed for cash or be used at the medical centre or casino. Amounts vary by sailing and stateroom. Offer is not transferable, not redeemable for cash and may not be combinable with other select offers or other onboard credits. Whilst all information is correct at the time of publication, offers are subject to change. Travel agents may charge additional fees - check with your travel agent. Further conditions apply.