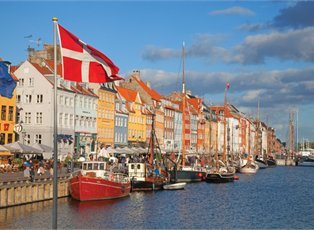 Journey
9 Night Cruise sailing from Copenhagen roundtrip aboard Norwegian Getaway.
Ship
Norwegian Getaway (More about the ship)
Departure Date
23 Sep 2019
Itinerary

Cruise Itinerary

Day
Date
Port
Arrive
Depart

Day:

Day 5

Date:

27 Sep 19

Arrive:

07:00 AM

Depart:

overnight

Day:

Day 6

Date:

28 Sep 19

Arrive:

Depart:

07:00 PM

** Itinerary may vary by sailing date

Your cruise in detail

9 Night Cruise sailing from Copenhagen roundtrip aboard Norwegian Getaway.

Norwegian Getaway combines the most magnificent amenities Norwegian has to offer with The Waterfront, an innovative, industry-first open-air promenade designed to connect guests with the ocean like no other cruise line. Indulge in 28 dining options, experience the thrill of five water slides, and three levels of actio n-packed activities in the sports complex. The excitement and entertainment continues with Illusionarium, a surreal magical experience and seven-time Tony Award-nominated musical Legally Blonde

Highlights of this cruise:

Copenhagen
The capital of Denmark, Copenhagen, is filled with canals, cobbled squares and copper spires. But don't let the historic appearance fool you. This is also Scandinavia's most cosmopolitan city. Certainly you can relive medieval times in The Latin Quarter, but you can also enjoy some of Europe's finest shopping, museums, cafes and nightlife prior to your cruise around the Baltics.

Berlin (Warnemunde), Germany
It's been more than two decades since the walls came down and Berlin became unified in many ways, including the pursuit of joy. Germany's capital city is a city that balances cosmopolitan chic with a liberal undercurrent of creativity and cool. Famous landmarks like the Brandenburg Gate and Reichstag fascinate. The elegant Bavarian Quarter amazes.

Tallinn
The capital of Estonia impresses cruise guests with its mix of medieval houses and very modern boutiques and caf culture. Journey inside the ancient walls of Old Town to explore stunning Medieval landmarks like Toompea Castle and a 15th Century apothecary shop. Move up a couple centuries to experience Tsar Peter I's Kadriorg Palace, filled with art and surrounded by sculpted gardens and peaceful woodlands.

St Petersburg
Founded by the Russian Tsar, Peter the Great, St. Petersburg has for centuries been the cultural center of Russia, with its spectacular architecture, Tchaikovsky operas and the famous Kirov ballet. It has undergone many changes over the decades, but "The Venice of the North" remains a dazzling cruise destination, a Russian city with a European flair, a city with more than 200 museums, and one of the largest English gardens in Europe!

Helsinki
Welcome to Scandinavia's "White City of the North," a city defined more by its people and Art Nouveau architecture than its chilly climate (from October to April). Helsinki is a classic sea-city, with a dramatic coastline colored by bays and inlets. The city keeps its historical roots intact.

Travel dates
*Terms and Conditions
Information on this website has been obtained from the various Cruise Companies represented, however as the cruise industry is constantly changing and this information should be used as a guide only. We are unable to take responsibility for incorrect information and you must confirm all details the time of booking. Offer subject to availability at time of booking. Prices are per person share twin based on best available cruise fare, inclusive of all discounts unless otherwise stated. Where suite pricing is indicated this will be for lead in suite accommodation only and may in some cases be for a mini suite, which is the lead in suite category. Please ask for clarification at time of enquiry. Prices are subject to currency fluctuations and are based on cash or cheque. Cruise deposit, amendment and cancellation conditions apply. Travel agent service fees may apply. Special conditions apply - please ask for full details at time of enquiry.