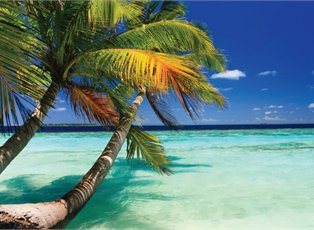 Journey
11 Night Cruise sailing from Ft Lauderdale roundtrip aboard Nieuw Statendam.
Ship
Nieuw Statendam (More about the ship)
Departure Date
11 Nov 2020
Itinerary

Cruise Itinerary

Day
Date
Port
Arrive
Depart

Day:

Day 1

Date:

11 Nov 20

Arrive:

Depart:

05:00 PM

Day:

Day 4

Date:

14 Nov 20

Arrive:

08:00 AM

Depart:

04:00 PM

Day:

Day 7

Date:

17 Nov 20

Arrive:

08:00 AM

Depart:

05:00 PM

Day:

Day 8

Date:

18 Nov 20

Arrive:

08:00 AM

Depart:

05:00 PM

Day:

Day 9

Date:

19 Nov 20

Arrive:

08:00 AM

Depart:

05:00 PM

Day:

Day 11

Date:

21 Nov 20

Arrive:

08:00 AM

Depart:

03:00 PM

Day:

Day 12

Date:

22 Nov 20

Arrive:

07:00 AM

Depart:

** Itinerary may vary by sailing date

Your cruise in detail

11 Night Cruise sailing from Ft Lauderdale roundtrip aboard Nieuw Statendam.

Launched in December 2018, ms Nieuw Statendam, a sister ship to Koningsdam and the second of our Pinnacle-class ships, features a design inspired by the fluid curves of musical instruments. Guests can savor her innovative specialty restaurants—from Sel de Mer to the Grand Dutch Cafe. Explore at America's Test Kitchen's cooking classes and hands-on workshops. And thrill to BBC Earth Experiences presentations at our spectacular two-story World Stage.

Highlights of this cruise:

Ft Lauderdale
Shimmering blue waters, swaying palm trees and soft ocean breezes greet you in Ft. Lauderdale, Florida, where you'll find yourself somewhere between laid-back island time and the fast pace of a thriving city. In this sun-filled, year-round beach town, pristine beaches are the main attraction, shorts and flip-flops are the daily uniform, and yachts are often the preferred form of transportation. It's a place where you can do as much, or as little, as you desire.

Philipsburg
This Leeward island has been famously bisected into French and Dutch territories since 1648, and is referred to both as Saint Martin and Sint Maarten. In their respective capitals—Marigot and Philipsburg—there are ancient stone forts and candy-colored buildings lining winding streets. The Dutch side has a slightly larger population but is a bit smaller, at 34 square kilometers (13 square miles), versus the 53-square-kilometer (20-square-mile) Saint Martin.

Named for its founder John Philips, Philipsburg, the capital of the Dutch side, has some excellent international art galleries, thumping discos and popular casinos. Farther afield are beautiful beaches and a seemingly endless array of nature conservancies. With them come extensive opportunities for adventure—hiking, biking and zip lining—and amazing wildlife sightings in the sea, on land and in the sky.

On the French side, there are cafés serving café au lait and pain au chocolat and sidewalk bistros offering chilled rosé and savory crepes. A variety of luxury shops and cosmopolitan boutiques beckon to sophisticated shoppers who love a good bargain—the entire island has no sales tax.

Bridgetown
Barbadians, or Bajans in local parlance, consider their island nation the most British of the Caribbean: Queen Elizabeth II is still head of state, and English products are stocked in many of its stores and restaurants. Barbados is known as the birthplace of international pop star Rihanna, but it has also produced some of the biggest Caribbean calypso and soca music stars. The summer Crop Over festival is a huge carnival event. With live music and crafts for sale, the popular Friday fish fry at Oistins Bay is a fun place to mingle with the locals.

St Thomas
The capital island of the U.S. Virgin Islands is often the first stop for travelers as they begin to explore the Caribbean. Its easy access, use of American currency and cultural cues, as well as its reputation for safety, make St. Thomas the easy first choice. But just because it appeals to the comfortable side of travel doesn't mean that St. Thomas is basic. Just the opposite—the 80-square-kilometer (31-square-mile) island is full of superlatives. It's home to some of the Caribbean's highest viewpoints, spectacularly positioned among verdant tropical foliage. It offers some of the best snorkeling around. And the island has got the hands-down coolest attraction in the region—an ice museum.

Travel dates

Departing
From
Price From

Departing:

11 Nov 20

From:

Ft Lauderdale (Pt Everglades), USA

Price from:

Ask
*Terms and Conditions
Information on this website has been obtained from the various Cruise Companies represented, however as the cruise industry is constantly changing and this information should be used as a guide only. We are unable to take responsibility for incorrect information and you must confirm all details the time of booking. Offer subject to availability at time of booking. Prices are per person share twin based on best available cruise fare, inclusive of all discounts unless otherwise stated. Where suite pricing is indicated this will be for lead in suite accommodation only and may in some cases be for a mini suite, which is the lead in suite category. Please ask for clarification at time of enquiry. Prices are subject to currency fluctuations and are based on cash or cheque. Cruise deposit, amendment and cancellation conditions apply. Travel agent service fees may apply. Special conditions apply - please ask for full details at time of enquiry.