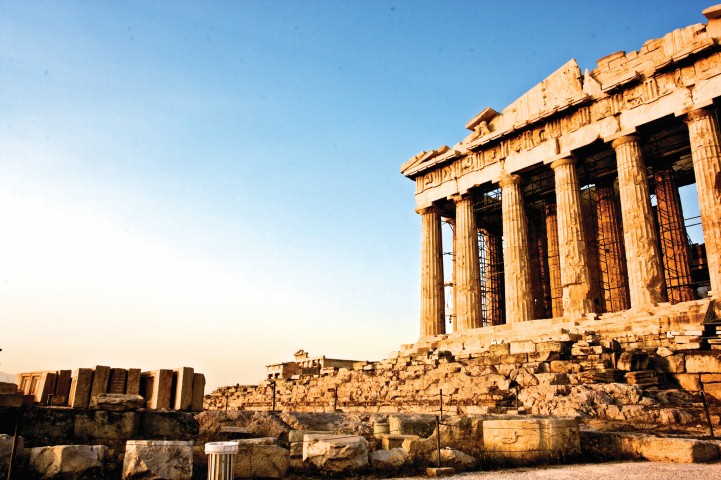 This concise tour covers a multitude of noteworthy ancient sites, majestic monuments and mystical monasteries.
Tour Operator:
Insight Vacations
What's Included

An expert Insight Tour Director, at the pinnacles of their careers, will smooth your way throughout your journey. They are your 'travelling concierges', expert guides, consummate organisers and friends in a foreign land.
Enjoy the unique comfort of Insight's luxury air-conditioned 40 seat coach with extended leg room and on-board restroom. It's business class comfort.
Personal radio headsets, gives you the freedom to wander during visits to famous highlights without missing any of your local expert's fascinating insights and commentaries.
Baggage handling everywhere, with seamless and prompt delivery to your door at every hotel. Hotel and restaurant tips included - you'll never have to worry about how much to give, nor search for foreign currency. Plus we include all taxes and porterage charges at hotels.
Stay connected with friends and family with our complimentary coach and hotel WiFi.
Insight Flourishes - from time to time, your Tour Director will enchant you with local tidbits, each representing authentic food or beverages unique to the destination.
Airport transfers at scheduled times on the first and last day of your escorted journey.
Services of Insight's resident manager in Athens.

Pricing

Start Date

End Date

27 May 17

2 Jun 17

$2,625

6 Jun 17

12 Jun 17

$2,625

13 Jun 17

19 Jun 17

$2,625

17 Jun 17

23 Jun 17

$2,625

24 Jun 17

30 Jun 17

$2,625

4 Jul 17

10 Jul 17

$2,625

25 Jul 17

31 Jul 17

$2,625

15 Aug 17

21 Aug 17

$2,625

26 Aug 17

1 Sep 17

$2,625

29 Aug 17

4 Sep 17

$2,625

5 Sep 17

11 Sep 17

$2,650

12 Sep 17

18 Sep 17

$2,650

16 Sep 17

22 Sep 17

$2,650

19 Sep 17

25 Sep 17

$2,650

23 Sep 17

29 Sep 17

$2,650

26 Sep 17

2 Oct 17

$2,650

30 Sep 17

6 Oct 17

$2,650

7 Oct 17

13 Oct 17

$2,625

10 Oct 17

16 Oct 17

$2,625

14 Oct 17

20 Oct 17

$2,625

17 Oct 17

23 Oct 17

$2,625

21 Oct 17

27 Oct 17

$2,625

24 Oct 17

30 Oct 17

$2,625

28 Oct 17

3 Nov 17

$2,625

Please note: while prices are accurate at time of loading they are subject to change due to currency fluctuations and currency surcharges may apply.Please check price at time of booking

Itinerary

Day 1 - Welcome to Athens!

You are met at the airport and transferred to your hotel where there is time to settle in and relax. Later, join your Tour Director for a Welcome Reception, and an opportunity to get to know each other over a delightful evening of dinner and wine.(WD)

Day 2 - The Parthenon, Mycenae and on to Nafplio

Morning sightseeing reveals the Temple of Zeus, the Temple of Wingless Victory and Hadrian's Arch. A Local Expert takes you to the Parthenon, built atop the Acropolis. Now follow the shores of the Saronic Gulf to the Corinth Canal, dividing the Peloponnese from mainland Greece. Next is the ruined city of Mycenae, featured in epics of Homer. With a Local Expert, walk through the Lion Gate, visit the royal 'beehive' tombs and see the giant Cyclopean stones used to build the city walls. Later, meet the artisans and view beautiful works of art at a family-run pottery studio. Continue to the elegant seaside town of Nafplio.(BB / D)

Day 3 - The Mountains of Arkadia to Olympia

Travel into the heart of Argolis and with a Local Expert, visit the Sanctuary of Asklepios at Epidaurus with its superb 4th century BC theatre. Visit the Asklepieion and discover a fascinating collection of ancient findings at the Archaeological Museum. Then a delightful drive takes you through the mountains of Arkadia to Olympia, birthplace of the Olympic Games. This evening, join a local chef for an entertaining cookery demonstration followed by a dinner of authentic Greek flavours.(BB / SE)

Day 4 - Delphi, Centre of the Ancient World

In Olympia, see the city's ancient temples, the Olympic Stadium and the athlete's' gymnasium with a Local Expert and learn about how the original games were first held in 776BC. Then head north to Patras and cross the soaring Rio-Antirrio Bridge to the mainland. Follow the coastal road before climbing up in the foothills of Mount Parnassus and on to your hotel.(BB)

Day 5 - The Sacred Way then to Kalambaka

Ascend the Sacred Way of Delphi with a Local Expert, past the Parian marble Treasury of the Athenians and Polygonal Wall – its interlocking stones still perfectly intact after thousands of years. You'll approach the Temple of Apollo, where for 14 centuries the mysterious Oracle of Delphi breathed her enigmatic 'words'. Continue north, stopping at Thermopylae to see the memorial to Leonidas and his courageous Spartans. Then on to your hotel in Kalambaka for dinner.(BB / D)

Day 6 - Scenic drive to the Monasteries of Meteora and to Athens

With a Local Expert, visit one of the amazing monasteries of Meteora, meaning 'in the air'. Incredibly perched on top of pinnacles of rock, see where the early Christians worshipped and enjoy stunning views over the Peneios Valley. Afterwards, enjoy a scenic drive along the coast back to Athens. In the evening, enjoy a hearty Celebration Dinner in true Greek style, complete with wine and good cheer.(BB / CD)

Day 7 - Depart Athens

Your journey comes to an end with a transfer to Athens Airport.(BB)
*Terms and Conditions
Offer subject to availability at time of booking. Prices are per person share twin based on best available tour price, inclusive of all discounts unless otherwise stated. Prices are subject to currency fluctuations and are based on cash or cheque. Tour deposit, amendment and cancellation conditions may apply. Travel agent service fees may apply. Special conditions apply - please ask for full details at time of enquiry.
HLO Ref# 6098