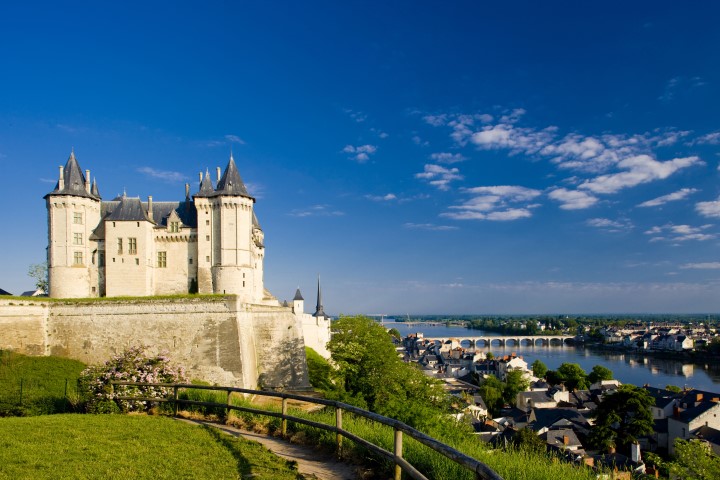 Leafy vineyards, majestic mountains, Riviera sunshine, Roman remains and fortified towns, combined with great food and wine, make for an engaging 'Tour de France'. This tour combines with Normandy, Brittany & the Loire Valley to form French Heritage
Tour Operator:
Insight Vacations
What's Included

An expert Insight Tour Director, at the pinnacles of their careers, will smooth your way throughout your journey. They are your 'travelling concierges', expert guides, consummate organisers and friends in a foreign land.
Enjoy the unique comfort of Insight's luxury air-conditioned 40 seat coach with extended leg room and on-board restroom. It's business class comfort.
Personal radio headsets, gives you the freedom to wander during visits to famous highlights without missing any of your local expert's fascinating insights and commentaries.
Baggage handling everywhere, with seamless and prompt delivery to your door at every hotel.
Hotel and restaurant tips included - you'll never have to worry about how much to give, nor search for foreign currency. Plus we include all taxes and porterage charges at hotels.
Stay connected with friends and family with our complimentary coach and hotel WiFi.
Insight Flourishes - from time to time, your Tour Director will enchant you with local tidbits, each representing authentic food or beverages unique to the destination.
Included airport transfers at scheduled times on arrival and departure days.
Standard class train journey by TGV from Poitiers to Paris.

Pricing

Start Date

End Date

27 May 17

11 Jun 17

$6,395

3 Jun 17

18 Jun 17

$6,395

17 Jun 17

2 Jul 17

$6,250

22 Jul 17

6 Aug 17

$6,095

12 Aug 17

27 Aug 17

$6,095

26 Aug 17

10 Sep 17

$6,175

2 Sep 17

17 Sep 17

$6,395

9 Sep 17

24 Sep 17

$6,395

16 Sep 17

1 Oct 17

$6,395

23 Sep 17

8 Oct 17

$6,395

7 Oct 17

22 Oct 17

$6,225

Please note: while prices are accurate at time of loading they are subject to change due to currency fluctuations and currency surcharges may apply.Please check price at time of booking

Itinerary

Day 1 - Welcome to Paris

Airport transfers depart from Charles de Gaulle Airport for your hotel at 08:30, 11:00 & 13:30. Relax and settle in, or start exploring this great capital. Later, join your Tour Director for a Welcome Reception and the opportunity to mingle and get to know each other over a pleasant evening of dinner and wine.(WD)

Day 2 - Troyes, Chablis and on to Dijon

Troyes, in the Champagne region - its magnificent core of medieval buildings is appropriately shaped like a champagne cork. Continue to Burgundy, once a powerful duchy and synonymous with fine wine. Stop in the quiet village of Chablis which gives its name to one of the most famous French wines. Join an expert vintner for a taste and introduction to these refreshing, steely whites. Move on to your hotel in Dijon.(BB / RD)

Day 3 - Free Time in Dijon

(Relaxed Start) Enjoy the Burgundian capital of Dijon. Its many handsome buildings recall the time when the Dukes of Burgundy were more powerful than the Kings of France. Perhaps take the opportunity to visit the wine capital of Burgundy, Beaune? In the evening, don't miss the chance of an optional Burgundy wine tasting and traditional dinner in the Premier Cru village of Fixin.(BB)

Day 4 - The mountaineering Mecca of Chamonix

Head towards the Mâconnais and Beaujolais before turning east into the Alps. A scenic symphony awaits you as you ascend into the high Alps and climb towards Mont Blanc, Western Europe's highest mountain. Your destination is the fashionable ski resort of Chamonix. Why not take a spectacular drive into the mountains in the evening for a traditional Savoyard style dinner?(BB)

Day 5 - Lakeside Annecy and on to Grenoble

(Relaxed Start) In the morning, embark on a beautiful drive to the lakeside town of Annecy. Enjoy free time for lunch in the Little Venice area or perhaps take a boat trip? Then it's off to Grenoble, the ancient capital of the Dauphiné region.(BB / DW)

Day 6 - The French Riviera and Nice.

Glorious mountain scenery will be yours to enjoy as you travel along a spectacular route, used by the Emperor Napoleon when he returned from his first exile to try to take the throne of France once more. Continue to the French Riviera and the elegant resort of Nice.(BB)

Day 7 - Exploring Nice, Monaco and the Côte d'Azur

Wake up ready to rub shoulders with the jet-set on the glamorous Côte d'Azur. Unlock the secrets of the French perfume industry with a visit to a perfumery, where fragrance experts waft exclusive scents from stoppered bottles. Then drive along part of the Grand Prix circuit in Monaco and walk with your Tour Director through the old town to see the Royal Palace, yacht-filled harbour and the cathedral, housing the tomb of Princess Grace. The rest of the day is set aside for you to enjoy the French Riviera at your own pace.(BB)

Day 8 - Journey through picturesque Provence to Avignon

Visit the medieval village of St-Paul-de-Vence, perched high above the Riviera beaches. A walk through its winding streets reveals elegant fountains, vine-covered stone walls and views of mountains and sea. Continue to Aix-en-Provence to see the sumptuous mansions lining the Cours Mirabeau, before continuing to the pretty village of Châteauneuf-du-Pape. Enjoy a wonderful introduction to the famous wine, taste the difference for yourself and learn about the various grape varieties that are allowed in the final blend of the prestigious Châteauneuf-du-Pape wine. Journey on to Avignon for the next three nights.(BB / DW)

Day 9 - Arles and Avignon

(Relaxed Start) Head to the beautiful town of Arles, ancient capital of Gaul and follow in the footsteps of Vincent Van Gogh during an orientation tour. Next, see the greatest of the Roman remains, the incredible three-tiered Pont du Gard. See the remaining arches of the 12th century Pont Saint-Bénézet, the Pont d'Avignon of the famous song and walk through the medieval battlements to the town centre, dominated by the fortified Papal Palace. The rest of your day is at leisure.(BB)

Day 10 - Free Time in Avignon

(Relaxed Start) This day is at leisure for you to relax and soak up the atmosphere of Avignon. Why not take an optional experience to Les Baux-de-Provence, one of the most picturesque villages in France, and visit an Olive Mill and sample some of the finest olive oil in France?(BB)

Day 11 - Journey to the Citadel of Carcassonne and to Albi.

Cross the fertile Languedoc region, before heading inland to the fortified town of Carcassonne. Travellers are often amazed at their first sight of this medieval gem. The city has a complete set of ramparts and a medieval keep. Enjoy an orientation of Albi, known for its amazing cathedral and the birthplace of Toulouse Lautrec.(BB / DW)

Day 12 - Cahors, Rocamadour and Sarlat

(Relaxed Start) Stop in Cahors, famous for its 'Black Wine', and see the Pont Valentré before heading to Rocamadour. A resting place for pilgrims on their way to Spain, the medieval town is perched on a cliff side above the Alzou River. After some time to explore, make your way to the beautiful town of Sarlat-la-Canéda, its medieval core blessed with fine historic golden limestone houses.(BB / RD)

Day 13 - Exploring the Dordogne Valley

Start the day with a morning drive into the stunning Valley of the Dordogne to visit Lascaux II where the world-famous prehistoric cave paintings have been faithfully reproduced. Later, sample some of the local Dordogne specialties.(BB)

Day 14 - Paris, The City of Lights

Onwards to immerse yourself in the beautiful city of Paris. En route to your hotel, stop for a photo of the Eiffel Tower. At night, why not try a French cabaret show?(BB)

Day 15 - Paris, Romantic Capital on the Seine.

Sightseeing in the morning with a Local Expert shows you Notre Dame Cathedral and the façades of the Louvre. Drive from the Place de la Concorde along the Champs Elysées to the Arc de Triomphe. In the evening, enjoy a Celebration Dinner followed by a relaxing Seine cruise.(BB / CD)

Day 16 - Au revoir Paris

Departure transfers arrive at Charles de Gaulle Airport at 08:00 & 11:00.(BB)
*Terms and Conditions
Offer subject to availability at time of booking. Prices are per person share twin based on best available tour price, inclusive of all discounts unless otherwise stated. Prices are subject to currency fluctuations and are based on cash or cheque. Tour deposit, amendment and cancellation conditions may apply. Travel agent service fees may apply. Special conditions apply - please ask for full details at time of enquiry.
HLO Ref# 6146