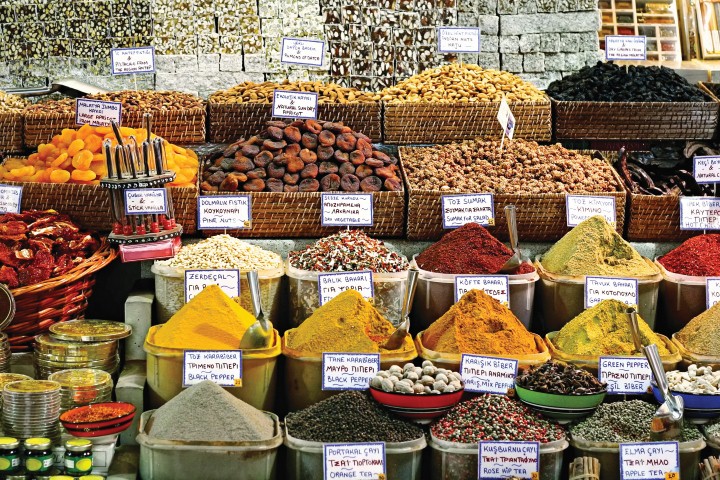 Morocco is a colourful mix of Islamic, Arabic and African influences. Spain and France have left their mark too.

This unique travel experience includes a stay in Essaouira and at the amazing Berbère Palace Hotel in Ouarzazate.
Tour Operator:
Insight Vacations
What's Included

An expert Insight Tour Director, at the pinnacles of their careers, will smooth your way throughout your journey. They are your 'travelling concierges', expert guides, consummate organisers and friends in a foreign land.
Enjoy the unique comfort of Insight's luxury air-conditioned 40 seat coach with extended leg room and on-board restroom. It's business class comfort.
Personal radio headsets, gives you the freedom to wander during visits to famous highlights without missing any of your local expert's fascinating insights and commentaries.
Baggage handling everywhere, with seamless and prompt delivery to your door at every hotel. Hotel and restaurant tips included - you'll never have to worry about how much to give, nor search for foreign currency. Plus we include all taxes and porterage charges at hotels.
Stay connected with friends and family with our complimentary coach and hotel WiFi.
Insight Flourishes - from time to time, your Tour Director will enchant you with local tidbits, each representing authentic food or beverages unique to the destination.
Airport transfers at scheduled times on the first and last day of your escorted journey.

Pricing

Start Date

End Date

27 May 17

5 Jun 17

$2,850

10 Jun 17

19 Jun 17

$2,850

1 Jul 17

10 Jul 17

$2,775

15 Jul 17

24 Jul 17

$2,775

12 Aug 17

21 Aug 17

$2,775

2 Sep 17

11 Sep 17

$2,950

9 Sep 17

18 Sep 17

$2,950

16 Sep 17

25 Sep 17

$2,950

23 Sep 17

2 Oct 17

$2,950

30 Sep 17

9 Oct 17

$2,850

7 Oct 17

16 Oct 17

$2,850

14 Oct 17

23 Oct 17

$2,850

21 Oct 17

30 Oct 17

$2,850

Please note: while prices are accurate at time of loading they are subject to change due to currency fluctuations and currency surcharges may apply.Please check price at time of booking

Itinerary

Day 1 - Welcome to Casablanca

On arrival at Casablanca Airport, your transfers leave for your landmark city hotel at 09:00, 11:00, 13:00 & 15:00. Later, join your Tour Director for a warm and friendly Welcome Reception and the opportunity to mingle and get to know each other over a pleasant evening of dinner and wine.

Day 2 - The Imperial Cities of Meknes and Fes

A tour of the sights of Casablanca will show you the huge Hassan II Mosque – the largest in the country. The très chic seaside strip (known as the Corniche) stretches to the west, lined with trendy restaurants and cafés. Depart for the capital of Rabat to see the Royal Palace, Hassan Tower and visit one of the few holy places open to non-Muslims; the lavish Mausoleum of King Mohammed V - both an architectural marvel and a monument to a great ruler. Move on to Meknes, one of the kingdom's great imperial cities dating back to the 11th century, its surroundings remain unchanged for centuries. Stand before the Bab el-Mansour, the monumental entrance to the imperial city and focal point of Place El-Hedim. Continue to Fes and be treated to a superb Moroccan feast and traditional folklore show. In an ancient palace at the entrance to the medina, a colourful array of meze plates, aromatic tagines, exotic fruits and wine will be laid before you, amidst a carnival-like atmosphere of belly dancers, drums and authentic music. A truly unforgettable experience!

Day 3 - Fes Sightseeing

(Relaxed Start) Sightseeing with a Local Expert will show you the Medina – the walled city of hidden courtyards, mosques and workshops, the bazaar and one of the world's oldest universities. Learn about the ancient craft of carpet making, gain an insight into the motifs and colours used in the designs. Witness the unique and age-old techniques of pottery and bread making.

Day 4 - The Ziz Gorges to Erfoud

Leave the bustle of the city behind and head for the spectacular snow-capped High Atlas Mountains. Pass through Ifrane before reaching the great cedar forests of Azrou. After your lunch at Midelt, continue up through the magnificent Ziz Gorges, past palm-fringed towns to Er Rachidia (built by the French at an important crossroads). Your destination is Erfoud, where the red sand buildings contrast against the surrounding desert. In the evening, there is the option to meet the nomadic desert dwellers and marvel at the glorious Sahara sunset on a 4-wheel drive optional experience.

Day 5 - Todra Gorge and on to Ouarzazate

Venture towards the oasis of Tinehir before taking a detour to explore the Todra Gorge – the Grand Canyon of the Sahara. At Boumalne-du-Dades, encounter the dry, rugged Dades Valley, dotted with oases of figs, olives, date palms and castellated mud houses hugging the slopes. En-route, lunch is included. Stop for Berber tea at a traditional Nomad house. Your 'Road of a Thousand Kasbahs' concludes at Ouarzazate, film capital of Morocco, with everything from Lawrence of Arabia to Star Wars being filmed here.

Day 6 - To Marrakesh

(Relaxed Start) Get your cameras ready as you stop at the village of Aït Benhaddou, boasting one of Morocco's finest kasbahs. Continue via the spectacular Tizi n'Tichka Pass, before descending past charming mountain villages, dense woods and green fields to the ochre-coloured city of Marrakesh.

Day 7 - Marrakesh, Pearl of the South

(Relaxed Start) Sightseeing starts in the bustling Jemaa el-Fnaa Square. After some time to watch the dancers, snake charmers, storytellers and acrobats, explore the Medina, seeing the Koutoubia Mosque, with a minaret that dominates the Marrakesh skyline. Then visit the Palais de la Bahia, built in the late 19th century, intended to be the greatest palace of its time. Then enjoy free time to visit a museum or haggle in the souks. In the evening, you could take a charming horse and carriage ride to a vibrant restaurant on the main square for a slew of classic Moroccan dishes and an ambiance arabesque of twirling belly dancers with plates of lit candles on their heads.

Day 8 - Elegant Essaouira

(Relaxed Start) Say goodbye to the snake charmers of Marrakesh and venture to the laid-back fishing town of Essaouira. After checking into your hotel, why not spend the afternoon navigating the narrow alleyways, exploring the busy fishing port or maybe just relaxing on the beach? In the evening, you could sample the local seafood and wine at a waterside restaurant.

Day 9 - Return to Casablanca

(Relaxed Start) Once you've experienced the traditional charms of the country, Casablanca is a fascinating place to return to, offering a unique insight into modern Morocco. At night, "of all the gin joints, in all the towns, in all the world", there really is only one place to be. Join your Tour Director at Rick's Café - recreated from the famous movie. Enjoy a hearty Celebration Dinner including drinks and, no doubt, a rendition of 'As Time Goes By'. Here's looking at you kid!

Day 10 - Au revoir Casablanca

Departure transfers arrive at Casablanca Airport at 05:00, 07:00, 10:00 & 12:00.
*Terms and Conditions
Offer subject to availability at time of booking. Prices are per person share twin based on best available tour price, inclusive of all discounts unless otherwise stated. Prices are subject to currency fluctuations and are based on cash or cheque. Tour deposit, amendment and cancellation conditions may apply. Travel agent service fees may apply. Special conditions apply - please ask for full details at time of enquiry.
HLO Ref# 6167