Choosing the right airline for your special trip is just as important as planning what to do when you get there. Cathay Pacific would like to invite you to join us on board when you travel to Hong Kong and on to over 120 destinations around the world.
Cabin Classes
Business Class
Cathay Pacific's Business Class defines your own private area where you can relax in a luxury seat that transforms into a fully flat, 6 feet 6 inches bed at the touch of a button. Indulge yourself with superb Asian or Western entrees and mains, served in individual courses and accompanied by award winning wines, and the galley is always stocked in case you are hungry in between times. When it comes to entertainment, you can watch on your 17 inch personal TV screen or listen to your choice of 888 CD's through noise cancelling headsets.
Premium Economy Class
Premium Economy offers a total enhancement of the Economy cabin with more comfort, space and personal attention throughout your journey. The seat offers extra legroom with 8 inches of recline and your own 10" widescreen TV, plus you'll receive additional luggage allowance and a dedicated check-in counter. A larger meal table makes working and dining more of a pleasure, and a cocktail table provides more room during the meal service.
Economy Class
Even in Economy class passengers are treated as a welcome guest, you'll be offered a choice of 3 mains at mealtime and there are always snacks available at any time during the flight. Sit back uninterrupted and be entertained on your own personal 9 inch personal TV, with a choice of over 100 movies, 500 TV programmes and 888 CD's.
And if you're travelling with kids, make sure you let us know so Cathay Pacific can arrange special kids packs and child meals.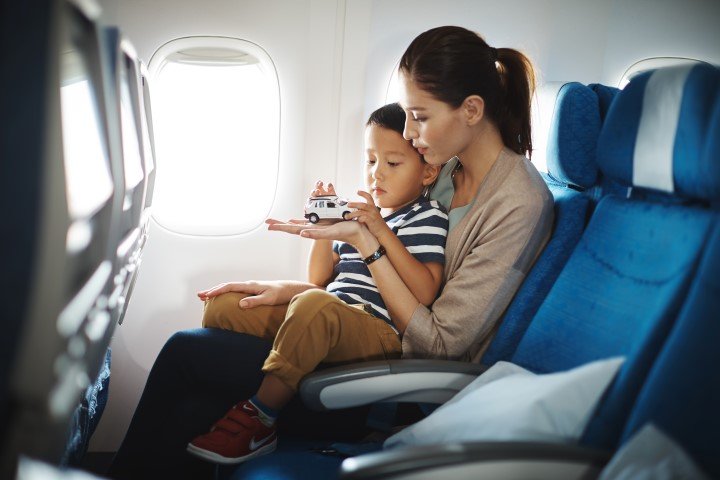 Check-in Options
Passengers can check-in at the airport or online and with mobile boarding pass, passengers simply need to drop off their bags and then make their way to the departure gate.
Rewards Program
Earn and redeem with Asia Miles, Asia's leading travel and lifestyle rewards programme. Asia Miles offer many exciting reward to match your lifestyle with partners across many categories including Hotels, Retail, Dining and more. You can also redeem vouchers for New Zealand based retails stores such as Farmers and Noel Leeming.
Lounges
Enjoy a drink, meal, or a shower at one of our five exclusive lounges at Hong Kong International airport, each featuring its own signature experiences to enjoy. Choose from The Cabin with its Health Bar offering healthy drinks and relaxing cocktails with a made to order, try The Bakery at The Bridge for freshly baked breads and pizza, or how about enjoying the deli-style Food Hall resembling a market with tapas, cheese boards and other platters at The Pier.