Malaysia Airlines, the national carrier of Malaysia, serves 40,000 guests daily and offers the best way to fly to, from and around Malaysia. Malaysia Airlines embodies the diversity of Malaysia, capturing its rich traditions, cultures, cuisines and warm hospitality on board, while opening up more of Malaysia's destinations.
Since September 2015, the airline has been owned and operated by Malaysia Airlines Berhad. As a member of oneworld®, Malaysia Airlines and its partners in the global alliance offer a seamless travel experience to more than 1,000 destinations across 150 plus countries and access to more than 650 airport lounges worldwide. Up to 90 destinations will be serviced across Asia, Africa, the Americas and the Middle East via a new codeshare partnership with Emirates, signed in early 2016.

Malaysia Airlines operates flights from its home base, KL International Airport and offers 50 weekly flights to Australia Sydney, Melbourne, Adelaide, Perth and Auckland.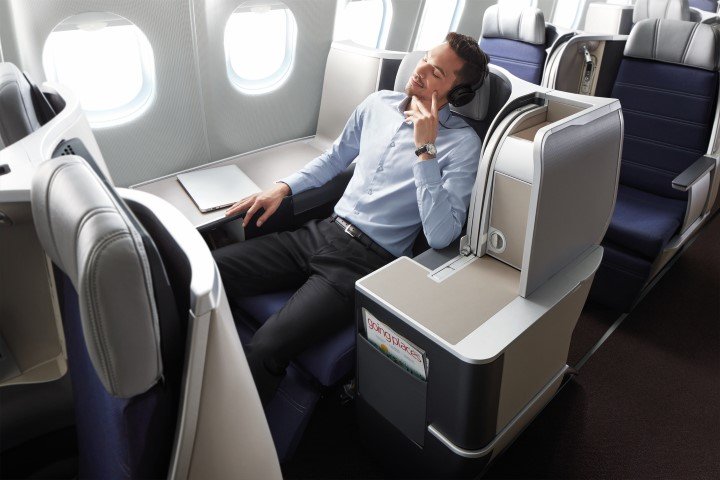 Baggage Allowance
Pack everything you need for a wonderful journey. As a full service airline, Malaysia Airlines offers a generous baggage allowance to all guests. Economy Class travellers may check in two pieces of luggage up to 30kg; Business Class, two bags up to 40kg; and two bags up to 50kg for First Class passengers.
Dining
Dining is a pleasure, especially when meals are lovingly prepared. First Class and Business Class guests may peruse the exclusive Chef-on-Call menu which comprises 25 delectable choices of local and western dishes in both savoury and sweet options. Orders can be placed 24 hours before the flight.
Golden Lounge
An exclusive respite nestled away from the busy airport crowds. Contemporary and elegant, the Malaysia Airlines Golden Lounges were designed to make every journey a delight. Warm ambience, plush seating, complimentary food and beverage, high-speed Wi-Fi, a full business suite, and even spa services are made accessible to our guests.
Entertainment
With a wide range of hand-picked options, there's bound to be something for guests of any age. Critically acclaimed movies, TV shows in 9 languages, and a library of 400 CDs from international artistes will keep guests entertained for the entire flight.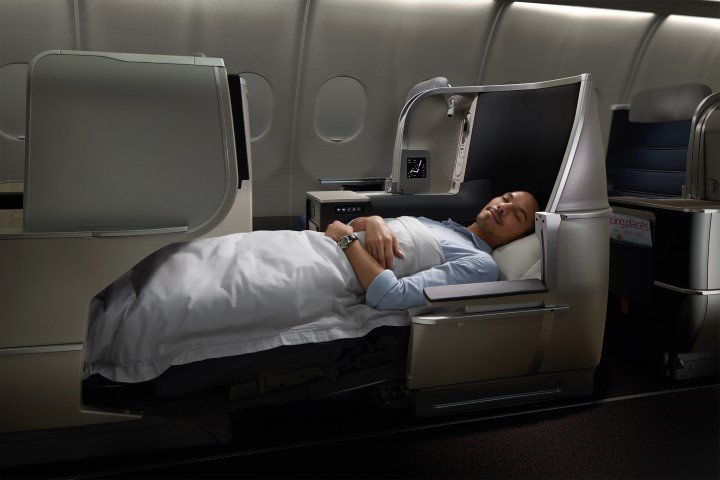 Introducing our new A330-300 Business Class
Featuring 27 innovative seats, designed to provide superb space, privacy and versatility for you to work, play and sleep.
Work
With a 43-inch seat pitch, you'll have all the space you need to continue working comfortably. Each seat comes equipped with a power outlet and USB port, and the large single leaf meal tray table provides more than ample space for a notebook or tablet. The reading light offers optimal lighting, no matter if you're sitting down, lounging or lying down.
Play
Watch the blockbuster you missed, discover new music, or play a game or two on the Panasonic 16-inch touch screen in-flight entertainment system as you indulge in a culinary adventure with our on-board meals.
Sleep
The 20.6-inch wide seat turns into a fully flat 76-inch bed, complete with plush bed linen, allowing you to relax in extra comfort. With 90% of all seats offering direct aisle access, you'll get that uninterrupted rest you deserve.