New Majestic Princess to be based in Australasia
Princess Cruises has announced that the spectacular new Majestic Princess will be based in Australasia over the 2018-19 summer, offering a series of cruises between Auckland and Sydney.
Majestic Princess will offer 16 cruises including six one-way cruises between Auckland and Sydney, giving New Zealanders an unparalleled opportunity to sail on the luxurious flagship of Princess Cruises' 18-ship fleet.
Majestic Princess was launched in April 2017 and is currently cruising in Europe and China before heading south to Australia and New Zealand from September 2018 to March 2019, after which she will return to China.
The ultimate in premium cruising, Majestic Princess features 13 dining options including two restaurants with menus designed by Michelinstar chefs – Harmony by Chef Richard Chen and La Mer by Chef Emmanuel Renaut – as well as more than 1,000 square metres of designer shopping, the cruise line's largest-ever thermal suite and a dramatic over-the-ocean glass walkway, the SeaWalk.
Guests can enjoy a wide range of high-end accommodation including suites, Club Class mini-suites and new deluxe balcony rooms, with more than 80 per cent of the ship's 1780 staterooms offering private balconies. Carrying 3,560 guests, the 143,000-tonne Majestic Princess will be the largest Princess Cruises' ship ever to sail in local waters.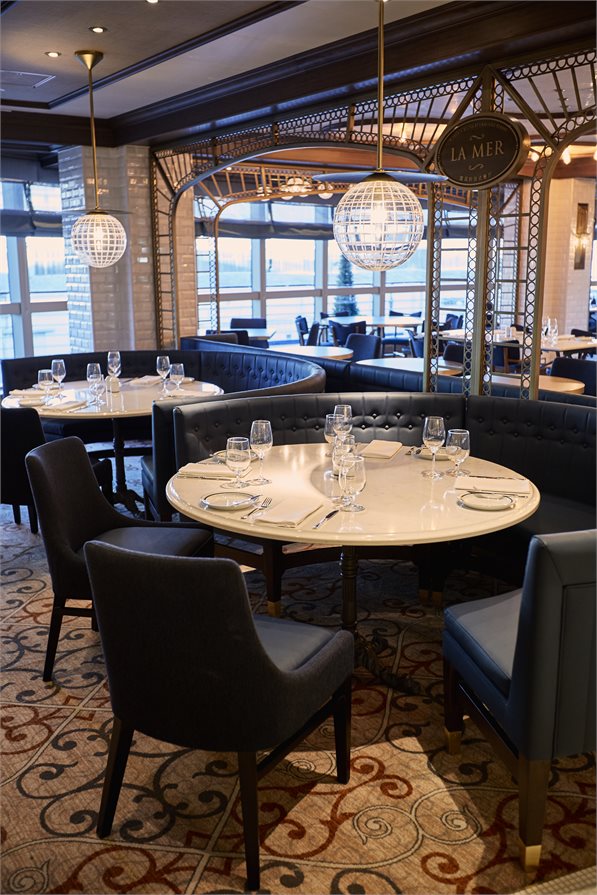 "James Bond"-style underwater lounge debuts at Ponant
The world's first underwater cruise ship lounge, complete with vibrating sofas and an innovative sound system capturing the acoustics of the sea, will offer passengers an "immersive sensory experience of the subaquatic world," according to French cruise ship company, Ponant.
Sitting two to three metres below water level within the ship's hull, the dark and cavernous Blue Eye Lounge has more than a hint of a Bond villain's lair. Passengers will see the underwater world through two giant eye-shaped portholes while live footage of the surrounding marine life will be projected onto digital screens that will "wallpaper" the room.
Sound transmitted via hydrophones will be captured in a fivekilometre radius of the ship. The high-tech space also comes with "body-listening sofas" that vibrate to promote "corporal resonance" (where sound waves are transmitted across the body), allowing passengers to experience the rhythms of the ocean and its marine mammals by "listening through their entire body." The underwater projectors also allow guests to observe subaquatic organisms from the outside decks and balconies of the ship.
The new Blue Eye Lounge will available on Ponant's fleet of four new luxury yachts, the first two of which (Le Lapérouse and Le Champlain) will be launched in 2018, followed by Bougainville and Le Dumont-d'Urville in 2019.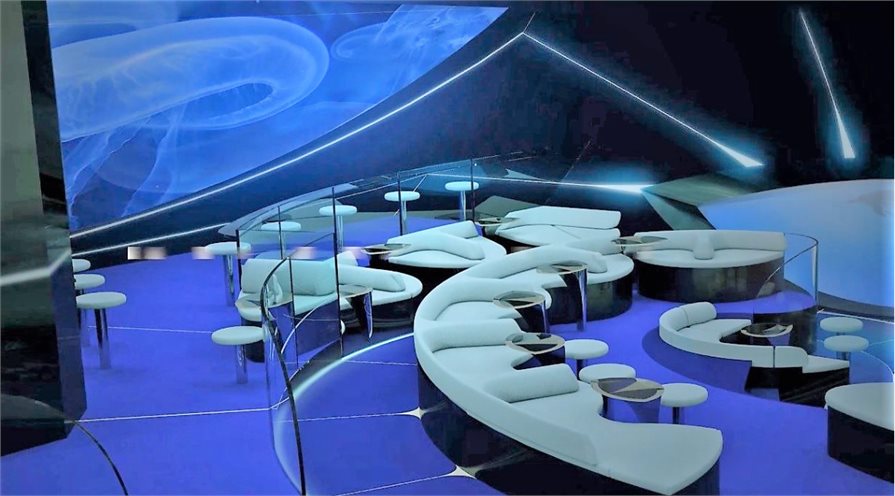 Fashion and glam aboard Queen Mary 2
Fashion royalty Iris Apfel will join a line-up of fashion icons setting sail on board Queen Mary 2 for the cruise line's second annual Transatlantic Fashion Week from 31 August to 7 September 2017.
The unique fashion voyage invites guests to enjoy the glamour of Queen Mary 2 while being treated to seven days of runway shows, dinners and exclusive unveilings before sailing into New York for Fashion Week.
At 95, Iris is a jet-setting celebrity known for her individual style and flair. Iris has featured in cutting-edge style campaigns for Macy's, MAC, Kate Spade, Swarovski and other big-name brands. She has become renowned for her signature look of bold round glasses, oversized bangles and necklaces and rich, flamboyant, colourful garments.
Over the course of Transatlantic Fashion Week, Iris will be presenting a Q&A session and introducing a showing of Iris, a documentary featuring fashion, creativity and her soaring free spirit.



"I've lived quite a life of fashion and can't wait to experience style at sea," Iris says. "I look forward to being inspired by the elegance and glamour of the occasion and life on board, especially the formal nights on my voyage across the Atlantic."
Queen Mary 2's Transatlantic Fashion Week voyage departs Southampton on 31 August, 2017.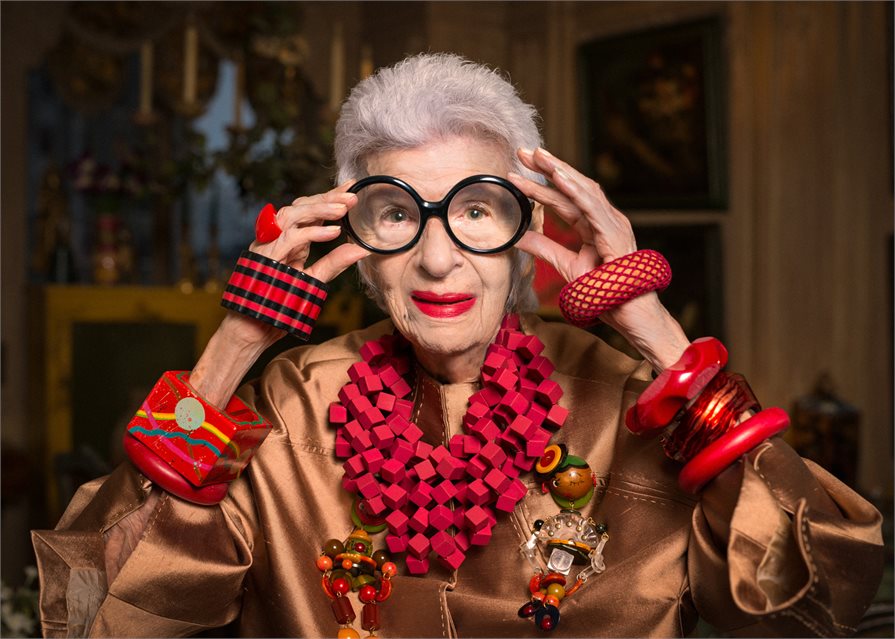 Garden of eden comes alive on board new Celebrity Edge
Celebrity Cruises has revealed an exciting feature on its newest ship, Celebrity Edge, which debuts next year, with architects aiming to design Eden, a dynamic environment that changes from morning to night so guests experience something new every time they visit.
Eden is a unique multi-level experience spanning three decks at the aft of the ship, with more outward-facing glass than any other room at sea and spectacular views. By morning, Eden is a sanctuary escape where yoga, a good book, or coffee and a croissant can be enjoyed with expansive views. In the afternoon, Eden becomes more playful, with hands-on cooking classes, cocktail-making skills and wine tasting.
As the sun sets on Eden, the evening ushers in Eve at Eden, a sinful fusion of performance art, culinary exploration and nightlife unlike nothing else at sea, that promises to indulge guests' every sense in the Eden Restaurant. Here, "Edenists" will serve a choreographed series of experiential culinary temptations.
As dinner comes to an end, guests will be prompted by sensory cues to tempt them back upstairs past the Tree of Life (a living tree installation) to Deck 5. Here, the Library of Plants towers 18 feet above Eden Bar, offering its bounty of fresh ingredients and garnishes for handcrafted, artisanal cocktails.
Celebrity Edge will homeport in Fort Lauderdale and set off on her first sailing on 16 December 2018.