2 Fish, Port Douglas
2 Fish has scooped up multiple awards including the title of Best Seafood Restaurant in Australia in 2016, and it's easy to see why. Located centrally on Macrossan Street this is the perfect spot for lunch or dinner (or both!). On the recommendation of the waiter I opted for the Large Mouth Nannygai with pickled watermelon and cucumber Salad, Asian herbs and green chilli nahm jim and I was not disappointed.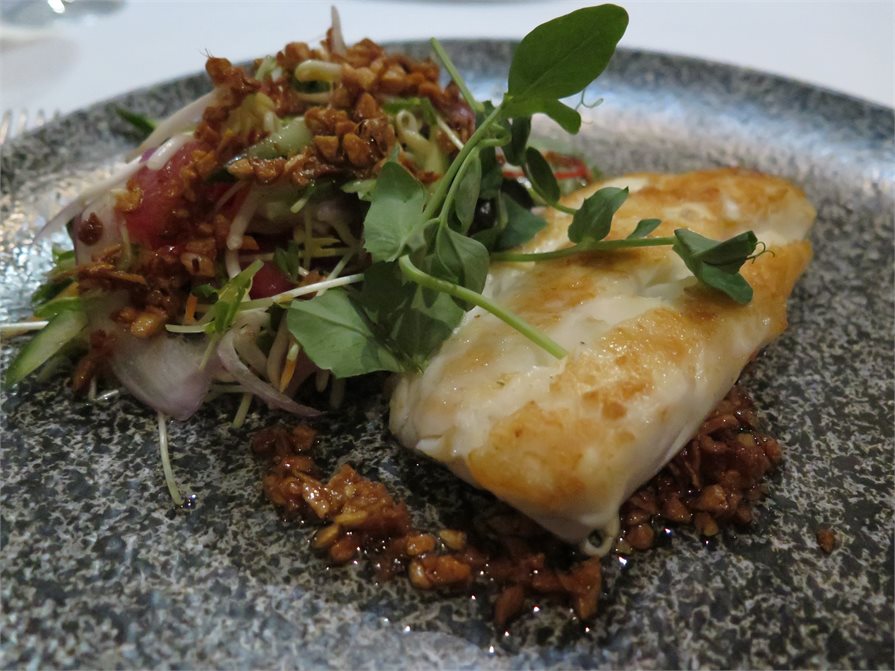 Ochre, Cairns
Ochre specialises in fresh seafood, native game, bush foods and premium local produce. After a day exploring and snorkelling around Fitzroy Island this was a great lunch find as it is right on the harbour where most boat tours disembark. Think emu, crocodile, kakadu plum, along with the familiar staples of lamb, chicken and fish. Open for lunch Monday to Friday 12pm-3pm and dinner seven nights from 5:30pm till late.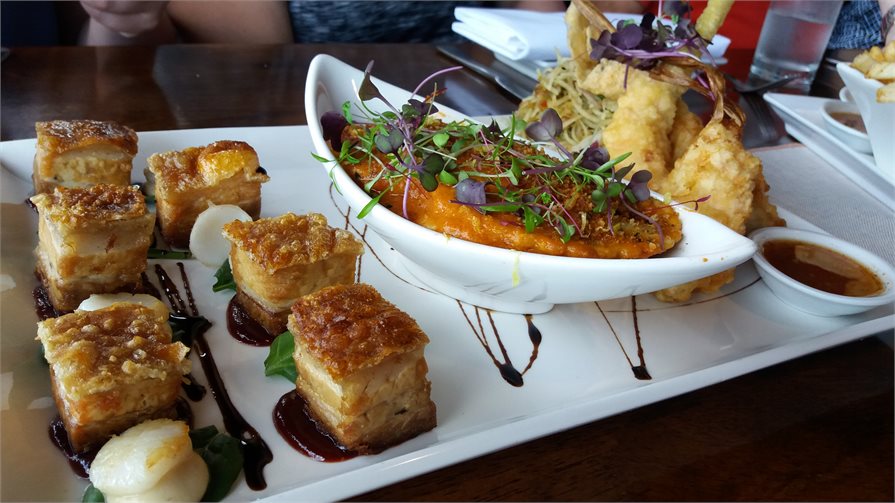 Beach Shack, Port Douglas
A Port Douglas local favourite The Beach Shack is the perfect spot for a more casual dinner. With its sandy floor, colourful lanterns, tapas and pizza you will feel right at home. I recommend The Shack Special pizza with mushroom, prosciutto, Goat's cheese, tomatoes and fresh basil. They also have a free delivery service around Port Douglas if you'd prefer to relax in your hotel after a busy day exploring.
The Reef House Restaurant, Palm Cove
A gorgeous open air restaurant overlooking the beach and palms, I guess it is called Palm Cove for a reason. To get the true Tropical North Queensland experience I started with the Kangaroo wrapped in prosciutto followed by Queensland Saltwater Barramundi served with coconut pilaf, mild Thai tom yum sauce and nam jim salad. I would highly recommend this restaurant for a fine dining experience in Palm Cove. To make it truly special they also offer a six course degustation menu.
Bazaar QT, Port Douglas
Calling the Bazaar at QT a buffet would be an injustice. The marketplace style restaurant serves a wide range of freshly squeezed juices, made to order eggs, pastries and even bread and butter pudding. It is the perfect spot to fuel up for the day. Situated 3km from the main shopping street you can opt to walk or cycle there to really build up your appetite.