1. Ayutthaya
Venture north of Bangkok and discover Ayutthaya, Thailand's answer to Cambodia's Angkor Wat. Wander through the ancient ruins of this UNESCO World Heritage site to get a glimpse into the glory of ancient Thailand.
2. Koh Phi Phi
Made famous by Leonardo DiCaprio's movie 'The Beach', no trip to Phuket is complete without visiting this cluster of islands, only a 45 minute speedboat ride from Phuket Island. Here you'll find pristine white sand beaches and turquoise waters.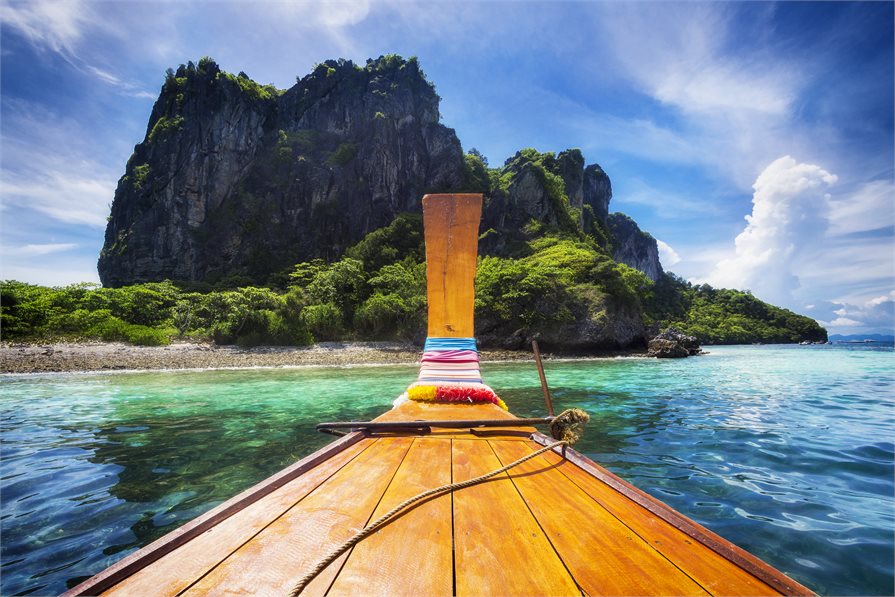 3. Thai Street Food
Thailand's flavoursome food is a key reason travellers choose to return again and again. Street food is a delicious and cheap way to get in touch with the local culture. Come nightfall, venture into Bangkok's Chinatown and explore the lively street side cuisine or visit Khao San Road where you will find a variety of street food.
4. Underwater Adventures
Thailand's crystal clear azure waters, amazing coral reefs and white sand beaches make it the perfect place for diving and snorkelling. Krabi, on the west coast of Thailand, offers a rich marine environment, underwater caves and superb coral reefs. Look out for Leopard sharks, turtles and dolphins.
5. Wat Arun
Known as Wats, these striking temples are important religious symbols and are a must see. Located by the Chao Phraya River in Bangkok, Wat Arun's fine craftsmanship and architecture make it one of the most beautiful temples in Thailand. It is absolutely stunning at sunset as the glittering monument makes an impressive silhouette against the skyline.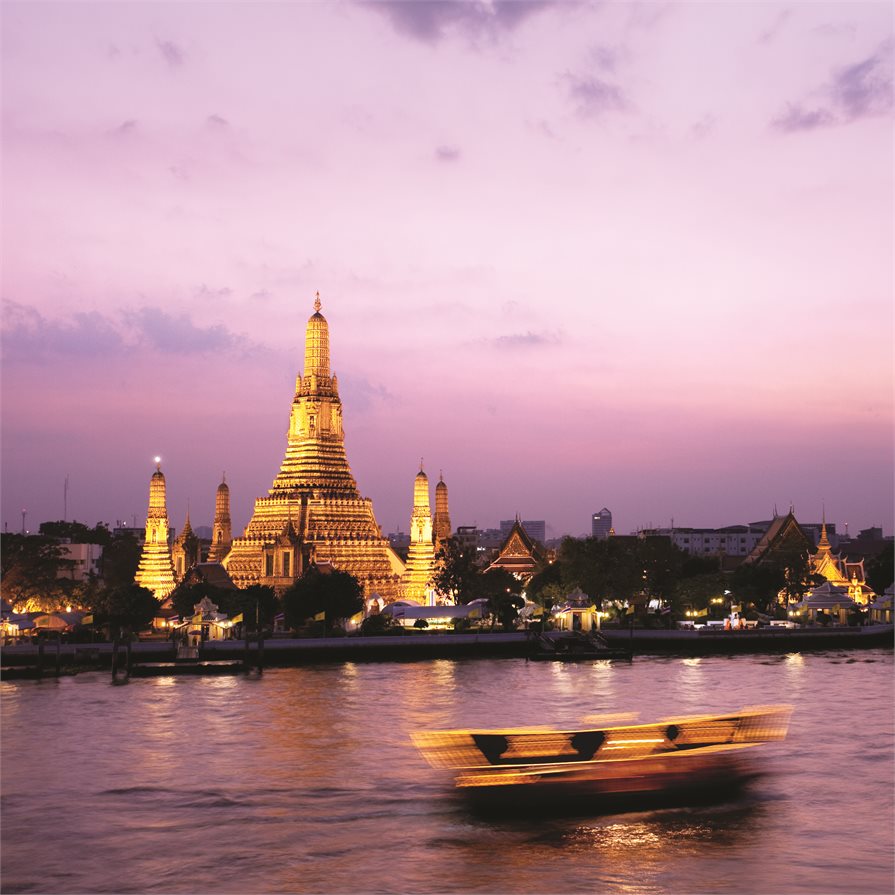 6. Floating Markets
Bangkok is the best place to explore the colourful floating markets – our picks are Khlong Lat Maon, Damnoen Saduak, Amphawa, Taling Chan (famous for fresh seafood) and Bang Nan Pheung. Watch boats piles high with fruit and vegetables float by and sample tasty treats cooked on board.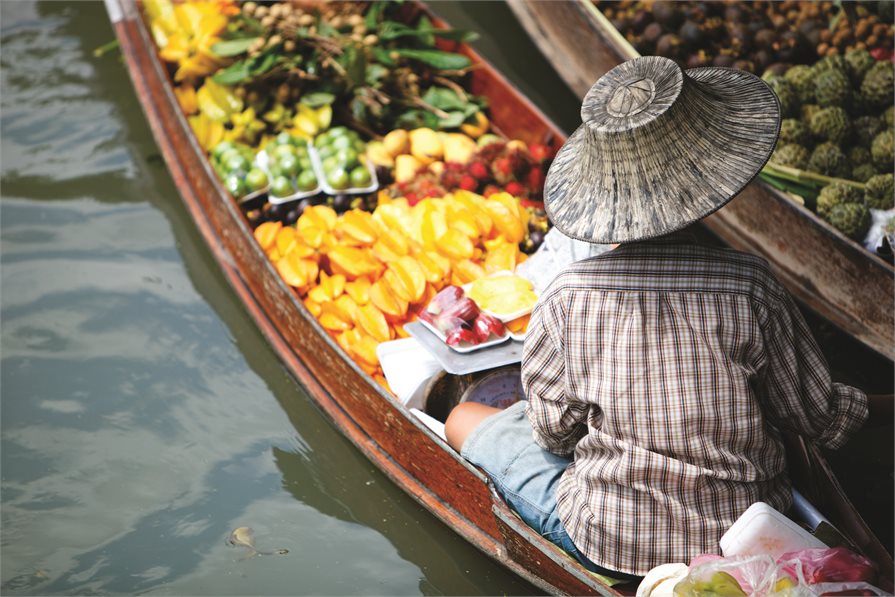 7. Elephant Hills
For a unique experience, stay at Elephant Hills Camp located in stunning Khao Sok National Park, three hours from Phuket. Elephant Hills offers two, three and four day tours with the opportunity to interact with Asian elephants and learn more about these majestic creatures. Stay in one of the luxury tents at the Elephant Camp or the floating Rainforest Camp.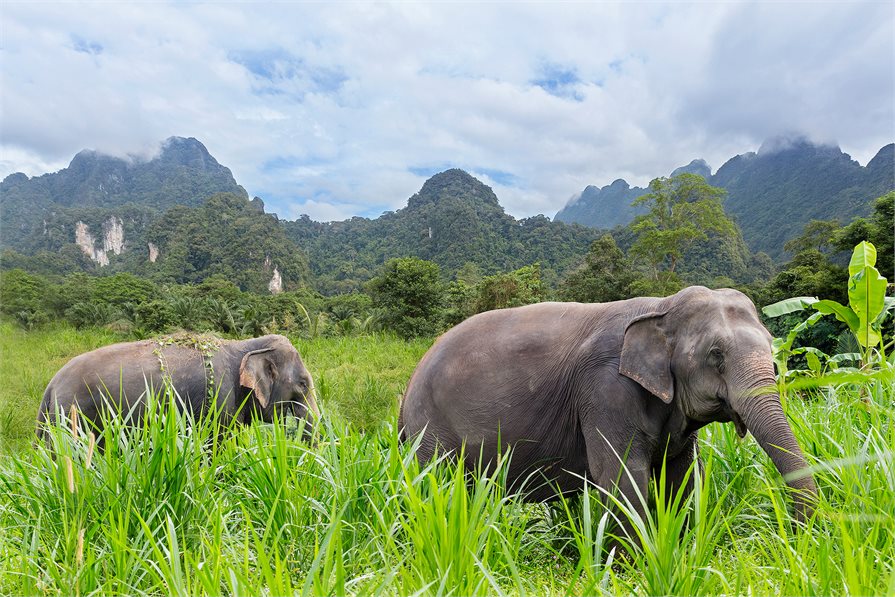 8. Phang Nga Bay
Phang Nga Bay is located in Southern Thailand, north of Phuket. The bay is famous for the sheer limestone karsts that jut vertically out of the emerald green waters of the Andaman Sea. One of the best known spots in the bay is James Bond Island, made famous by the movie The Man With the Golden Gun.
9. Chatuchak Weekend Markets
From local markets to luxury shopping malls, Thailand is a shopaholic's dream! Chatuchak Weekend Markets in Bangkok are among the largest in the world and a must visit. Here you can 'shop till you drop' with over 8000 market stalls featuring a wide range of merchandise.
10. Doi Inthanon National Park
Part of the Himalayan mountain range, Doi Inthanon is Thailand's tallest peak, approximately two hours from Chiang Mai. The Park's attractions include waterfalls, walking trails, bird watching, two chedis and spectacular views.