CIRQUE DU SOLEIL TAKES TO THE SEA
Guests aboard MSC Cruises' dazzling new flagship, MSC Meraviglia, will soon be able to enjoy two new Cirque du Soleil shows – a cruise ship first.
Six nights a week, Meraviglia guests will be treated to two different shows, each with a unique concept, ambience, storyline, costumes and make-up. The shows will be held in the 413-guest Carousel Lounge, specifically designed and built in collaboration with Cirque du Soleil to showcase its talents.
The first show, Viaggio, will immerse guests in a universe of colour, testing the imagination. It's the story of a passionate and eccentric artist who hears the call of his Faceless Muse. Mysterious and seductive, she beckons him into the vivid world of his unbridled imagination to complete his masterpiece. With each stroke of his paintbrush, the Painter reveals the details of his grandiose tableau. Electrifying colours fill the space with intriguing motifs and rich textures. Majestic acts transform the theatre into a living canvas.
The other show, Sonor, has sound at its heart and takes guests on an auditory adventure with dancers, acrobats and characters, all moving to the rhythm. It conjures a world of unique sensations, astonishing sounds, bold music and immersive projections and culminates in a grand finale for the senses.
MSC is planning to extend its partnership with Cirque du Soleil to MSC Meravigilia's three sister ships to be launched in 2019, 2020 and 2022, creating a total of eight unique shows.

EXPERIENCE THE HISTORY OF THE MURRAY RIVER
The historic PS Murray Princess, with polished wood and gold trimmings, winding staircase, full-length windows and glass-encased paddlewheel, is the perfect way to cruise the Murray River, travelling much the same way as those on the first boats to work the river in the 1800s.
As well as history, a Murray River cruise on the Murray Princess immerses passengers in an abundance of local wildlife, birdlife, culture and adventure. Each day brings excursions to historic ports and guided nature walks to learn about the ecology of the river.
As well as enjoying the beautiful food on board, foodies can also follow the food and wine trail for tastings at several vineyards and cellar doors, or sample local food and wine with tastings in the Sturt Dining Room and learn more about the Murray and Riverland regions and their produce.
On board, sit back in one of two paddlewheel lounges and watch the working paddlewheel through a spectacular two-storey glass window, make use of the sauna, spa or gym, or enjoy some of the live entertainment on board.
Choose from a range of three, four or seven-night cruise options.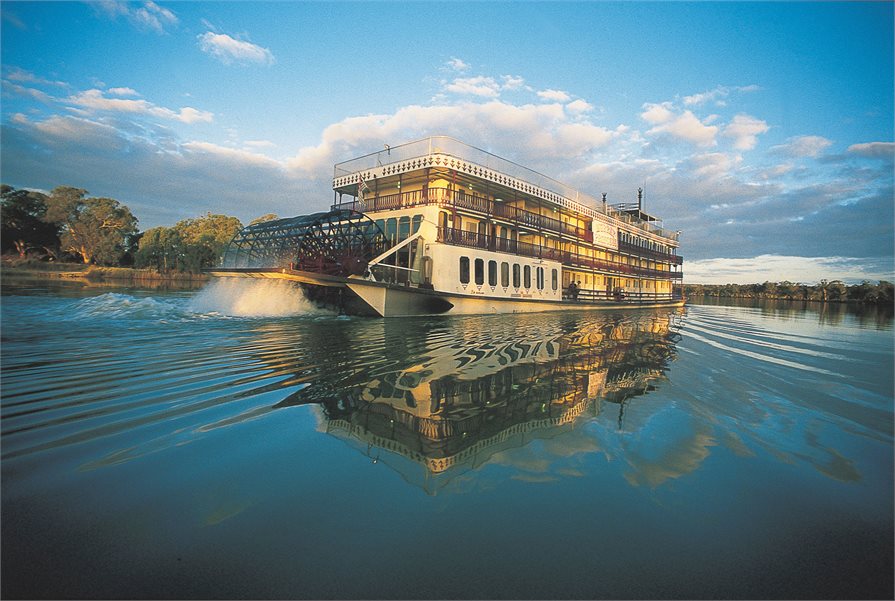 EXCLUSIVE SCENT WELCOMES FIJI PRINCESS PASSENGERS
The gorgeous Fijian scent of white ginger, lily and mint now welcomes Orchid Cabin guests aboard Blue Lagoon Cruises' Fiji Princess.
The new scent has been created exclusively by Nama of Fiji for Blue Lagoon cruises as a unique welcome and a hint of the cruise itinerary that lies ahead.
As well as white ginger, lily and mint, a key ingredient is nama organic sea grapes, a superior form of sea grape sourced from the pristine blue lagoon waters of the Yasawa Islands. The culture, local dishes and experiences of the remote Yasawa Island group are always a highlight of the Fiji Princess itinerary.
To complement the new exclusive scent, Fiji Princess guests will now also enjoy the beautiful nama scent in on-board amenities such as shampoo, conditioner and shower gel in each of the cabins. The production of Nama of Fiji product also has an intrinsic link to the local area. A nama farming project is underway that involves working closely with marine experts and villagers to ensure a sustainable supply of nama as well as a revenue source for the villages.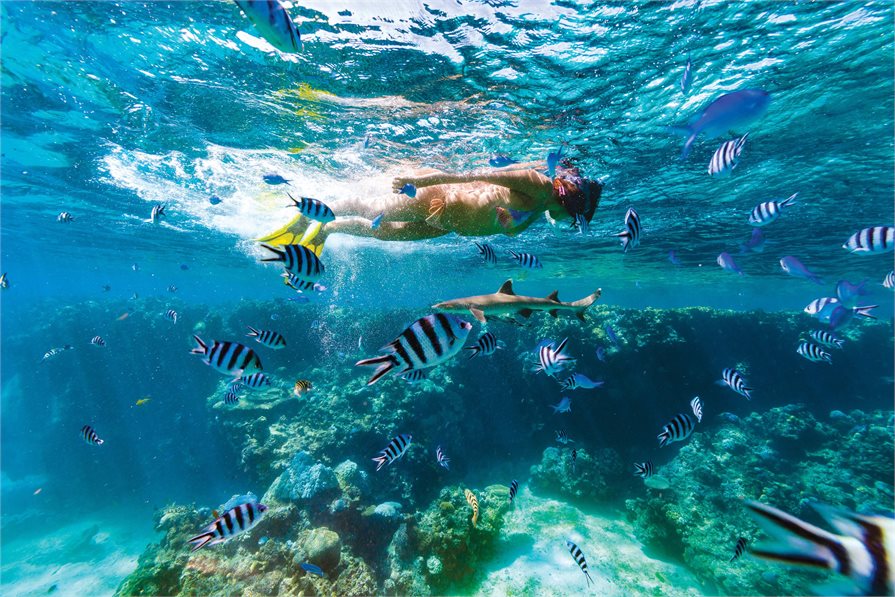 VIKING HEADS DOWN UNDER
Viking Cruises' newest ocean ship, Viking Sun, is heading down under for the first time in January 2018, as part of a 141-day cruise from Miami to London. The cruise will visit seven ports in New Zealand, before heading to Australia and Asia.
Viking, probably best known to New Zealand cruise passengers for its European ocean and river cruises, will also begin "home porting" out of Australia and New Zealand from December 2018 on a brand-new itinerary that will see Viking Spirit – which will join the Viking fleet next July as its fifth ship - spend three months of the year cruising between Sydney and Auckland.
The Sydney/Auckland itineraries will be 15 days each, and offer nine guided tours between the two countries, with packages available from December 2018 to February 2019.
A second Viking Spirit itinerary will also launch in November 2018, exploring the Komodo and Australian coasts from Bali to Sydney. Those cruises will be available for travel from November 2018 to March 2019, and will be for 17 days, including eight tours in Australia and Indonesia.