LUMIERE LONDON LIGHTS UP AGAIN
More than 40 artists will transform London's famous landmarks with light displays through January 2018 as part of the returning Lumiere London festival.
The festival will run over four nights from 18-21 January and aims to expand on the hugely successful 2016 festival that was attended by 1.3 million people by including more installations across a larger area of London on both sides of the River Thames.
Festival destinations will include King's Cross and the West End (including Carnaby St, Leicester Square, Mayfair, Oxford Circus, Piccadilly and Piccadilly Circus, Regent St, Seven Dials, St James's and St James's Market) with Covent Garden, Fitzrovia, Victoria, South Bank and Waterloo added for 2018.
Iconic London buildings to be transformed by the art installations include the National Theatre in South Bank and Westminster Abbey. The Abbey was one of the highlights of the 2016 festival as French artist Patrice Warrener used light to illuminate sculptural details of the famous building. For the 2018 festival he will repeat the installation over a larger section of the building.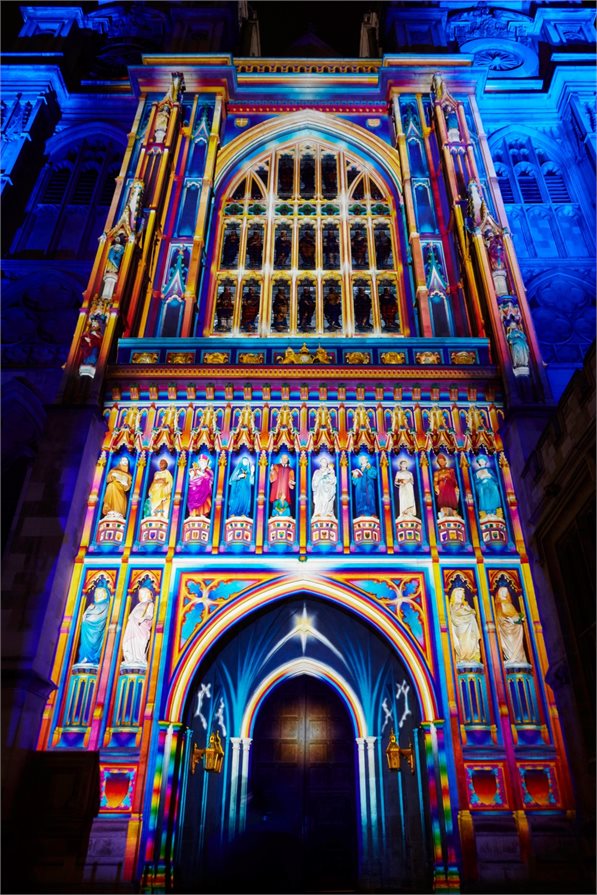 The festival, commissioned by London mayor Sadiq Khan, aims to transform the city into a vast nocturnal outdoor exhibition space offering new and surprising perspectives on London's streets, districts and iconic architecture.
WALK STUNNING MARIA ISLAND
The Maria Island Walk, exploring a small island just off the east coast of Tasmania, offers visitors the chance for a truly memorable four-day guided walk showcasing the best of the island's history, wildlife and breathtaking scenery.
The island national park offers pristine beaches and bays and the crystal-clear waters of a marine reserve as well as fossil beds, dramatic peaks and incredible wildlife.
The island, one hour and 45 minutes northeast from Hobart by car and ferry, was dubbed Tasmania's Noah's Ark when it became home to a number of endangered species in the 1970s. Now it is an island sanctuary for all kinds of rare and endangered species such as the iconic Tasmanian devil as well as wombats, wallabies and all manner of native Australian birdlife.
The Maria Island Walk is owned and operated by Tasmania locals who aim to bring to life all the island has to offer. Walkers are collected from Hobart before being shuttled to the island where along with the incredible scenery and sights, they're hosted in exclusive wilderness camps and enjoy candlelit open-air dinners under the stars. All food and drink comes from Tasmanian producers, with guests helping to prepare restaurant-quality three-course dinners each night.
Each camp is located near a beach and is designed and built to have as small an environmental footprint as possible, while still allowing for small bush cabins with comfortable beds. The final night of the walk on Maria Island is spent in historic Bernacchi House at Darlington.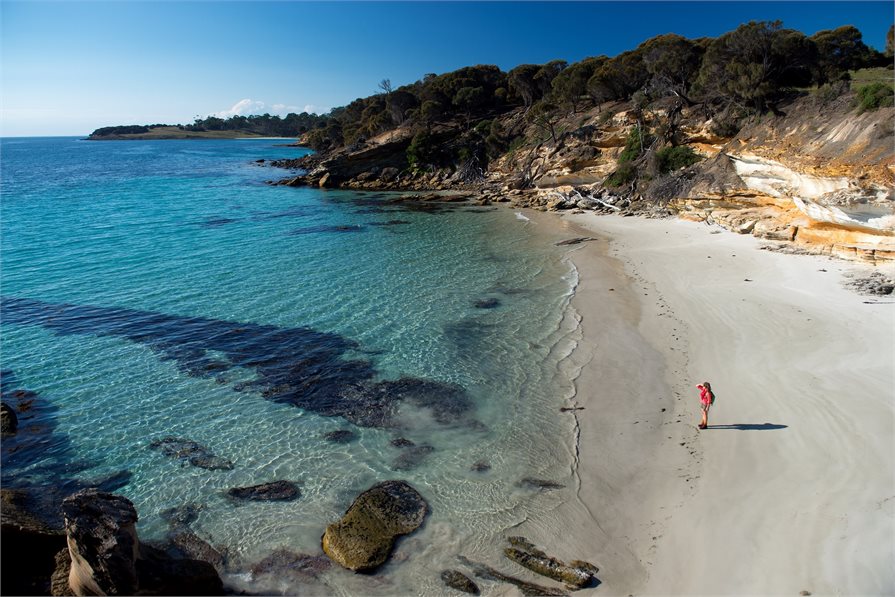 JOURNEY WITH THE FAMILY
With the traditional family holiday evolving toward something that creates a quality, educational, bonding experience, African safaris are becoming an increasingly popular choice. To make the most of the experience, andBeyond, the luxury experiential travel company, offers unique WILDchild programmes at its safari lodges.
The programmes, which have a strong conservation focus, are specifically designed to create opportunities for families to engage not only with each other, but also with their environment. And they're about doing much more than just keeping the kids busy while the adults relax.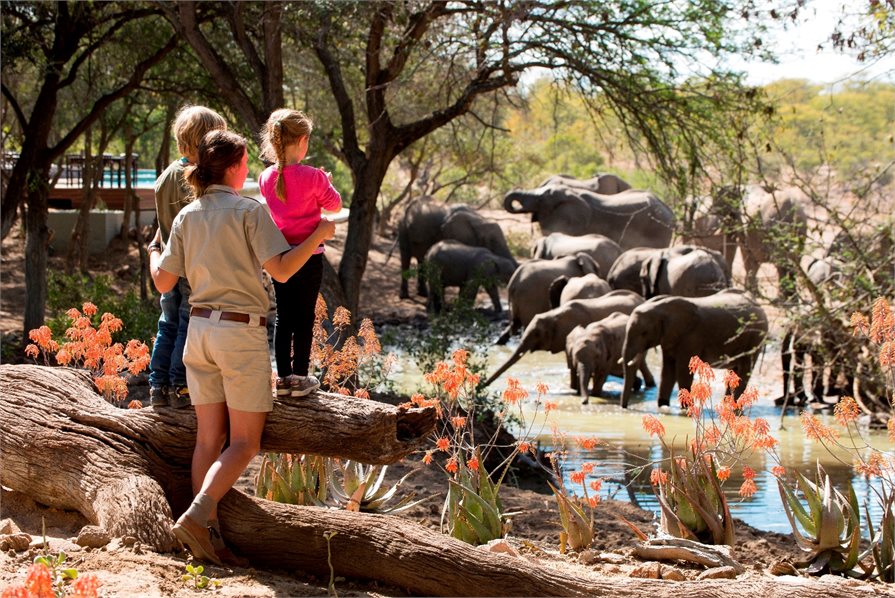 Each young guest receives a WILDchild backpack with a scrapbook and a gift, such as a beaded bracelet, animal key ring or small wooden carving. Throughout the safari, the ranger helps the child to fill up the scrapbook with notes, drawings and stickers.
Entertaining activities are also planned for the little ones, from identifying animal tracks and bird calls, to fishing and frogging. All activities tie in with the lodge's environment as well as the local heritage of the region. For instance, children staying at andBeyond Klein's Camp will complete an energetic and educational Maasai obstacle course; at andBeyond Serengeti Under Canvas, once children have mastered how to shoot a bow and arrow and build fire the Maasai way, they celebrate by roasting marshmallows. At some of the smaller camps and lodges an extended family can often book out the entire camp and have their safari activities designed around their own wishes.

HIKING CROATIA'S COASTS AND CANYONS
Northern Croatia, with its stunning Adriatic coastline, offers one of the most dramatic walking landscapes in Europe.
Croatia Times Travel is offering an incredible "Hiking Croatia's Coasts and Canyons" eight-day small-group guided walking tour which takes in everything the coast has to offer from the spectacular national parks and unique medieval towns to authentic local food and diverse local climates.
The tour begins in Zagreb with a tour through the historic Old Town before heading to the UNESCO World Heritage site of Plitvice Lakes – 16 crystal-clear lakes connected by 92 waterfalls. On day three the tour heads to the Velebit Mountains and the Premuzic Trail to Starigrad.
From there, hikers explore beautiful Paklenica National Park before heading on to Krupa Canyon and Zadar, Croatia's oldest continuously inhabited city. The final leg is through Krka Waterfalls National Park before finishing in Croatia's second largest city, Split.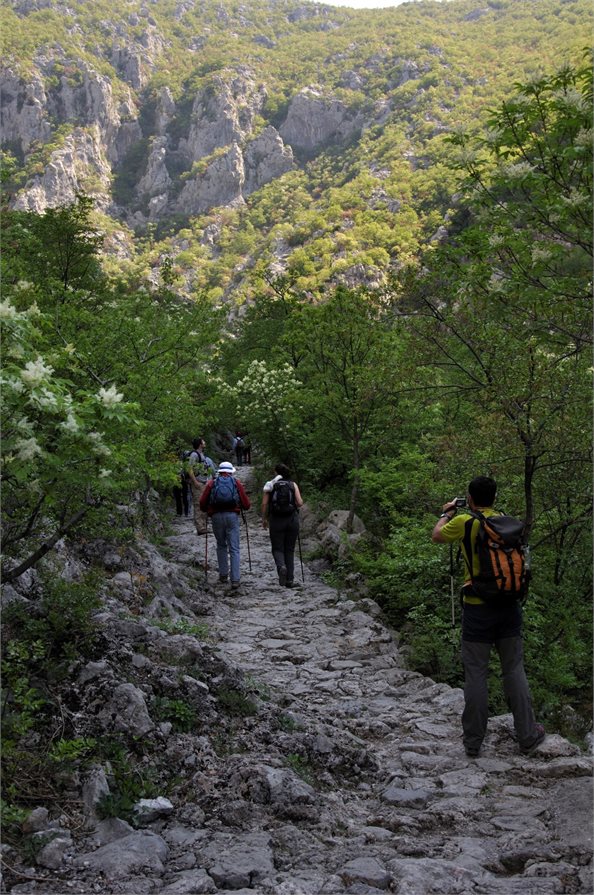 Each day of the tours involves anywhere from two to five hours of walking time and each tour group is limited to a maximum of 16 people. The package includes airport transfers at either end of the tour, a tour guide, a boat trip in Krka National Park, seven nights' accommodation and most meals. There are several set departure dates scheduled throughout 2018 with the possibility of private group options available between April and October.