Bliss at Sea
Norwegian Cruise Line's Norwegian Bliss will feature some stunning world "at-sea firsts" when it launches later this year. The ship, the 16th in the Norwegian Cruise Line fleet, is being billed by its owners as "the most incredible ship to date", designed for the ultimate cruising experience.
Just some of the exciting features on board include a twolevel electric-car race track allowing guests to put the pedal to the metal on the longest competitive track at sea, with four speed settings for all driver levels. For those who prefer to race in the water, there's the tandem Aqua Racer slide where guests can race side-by-side on inner tubes for 100m, with a translucent section that allows for thrilling ocean views. Then there's the open-air laser tag course, themed to look like an abandoned space station.
Foodies will also be able to have their own kind of fun on board Norwegian Bliss with The Local offering pub fare, The District Brew House, and a collection of restaurants serving French, Japanese teppanyaki, seafood, and Italian among many others, plus a full-service Starbucks, a nod to the ship's home port of Seattle. Entertainment on board will include everything from The Jersey Boys to a Beatles cover band. For those looking to relax and be pampered the Mandara spa offers 24-hour treatment rooms, a fitness centre and the Thermal Suite with a vitality pool, heated whirlpool, salt room, steam room and sauna.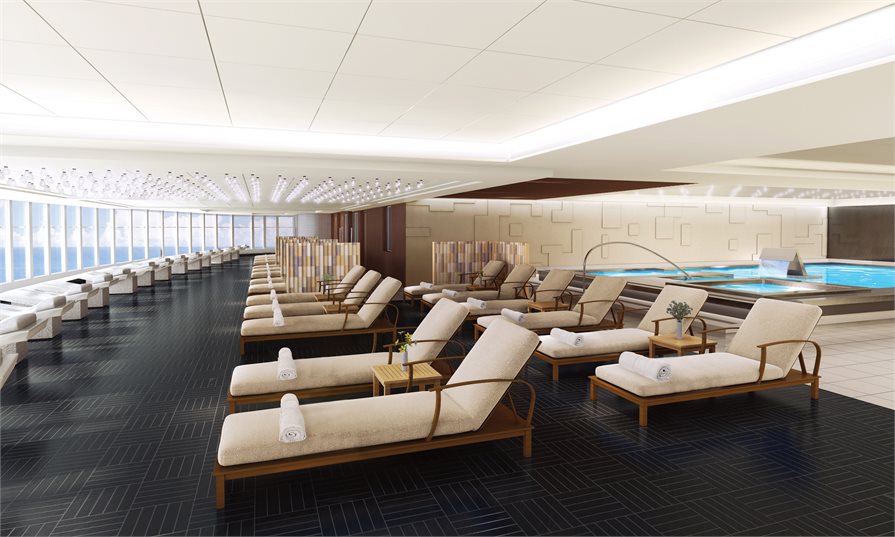 Princess Cruises helps support the Caribbean
In an effort to provide support to local communities affected by the recent hurricanes in the Caribbean, Princess Cruises and Fathom Travel are adding two additional sailings in the northern hemisphere spring of 2018. The Caribbean is open for business, but these unique sailings will allow guests to give to those who have been impacted by the recent hurricanes. Due to a record sell-out on the first Fathom group sailing on board Crown Princess, two additional dates have been added with seven-day round-trip Caribbean cruises from Fort Lauderdale on Regal Princess, departing March 18, 2018, and Caribbean Princess, departing May 26, 2018.
These sailings will include experienced small-group leaders, impact guides, unique on-board events and activities as well as opportunities on shore to make a difference in the lives of those living on the islands of the Caribbean. Highlights of the inaugural eight-day Crown Princess sailing that visits Antigua, St Maarten, St. Thomas and Amber Cove include an in-depth immersion into island life, a connection with local communities, a donation drop, and community care with optional activities including rebuilding, beach clean-up, reforestation and therapy through arts.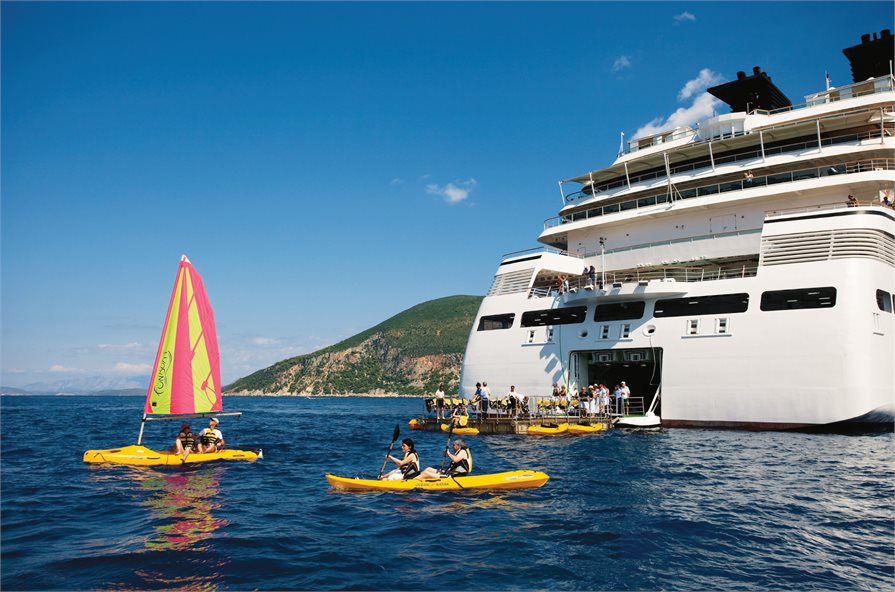 Seabourn turns 30 with an Ovation
To mark its 30th anniversary in 2018, Seabourn is launching a new vessel in May named Seabourn Ovation, a sister ship to Seabourn Encore.
Seabourn Ovation takes Seabourn's fleet to five vessels and will maintain the company's focus on ultra-luxury with a focus on a high ratio of space per guest with personalised service. Designed by hospitality design icon Adam D. Tihany, the ship will feature modern design elements and innovations in keeping with the line's reputation for understated elegance. It will also have an additional deck, expanded public areas, and unique offerings such as Seabourn's new signature dining experience, The Grill by Thomas Keller, and the new mindful living programme Spa & Wellness with Dr Andrew Weil.
On top of that the new ship is set to wow guests with a worldclass art collection featuring almost 1600 works including paintings, photographs and sculptures by almost 120 artists and sourced from five continents. The artworks showcase the world's different countries, climates, floras, faunas and habitats.
Following her delivery, Seabourn Ovation will embark on an 11-day inaugural voyage on May 5, 2018 from Venice, Italy, to Barcelona, Spain. The ship will then spend most of her maiden season cruising the waters of Northern Europe, offering a series of seven-day Baltic and Scandinavian cruises between Copenhagen and Stockholm, which will include the line's signature three-day stay in St. Petersburg, Russia. Seabourn Ovation will also sail on longer 14-day voyages, visiting the Norwegian fjords and the British Isles.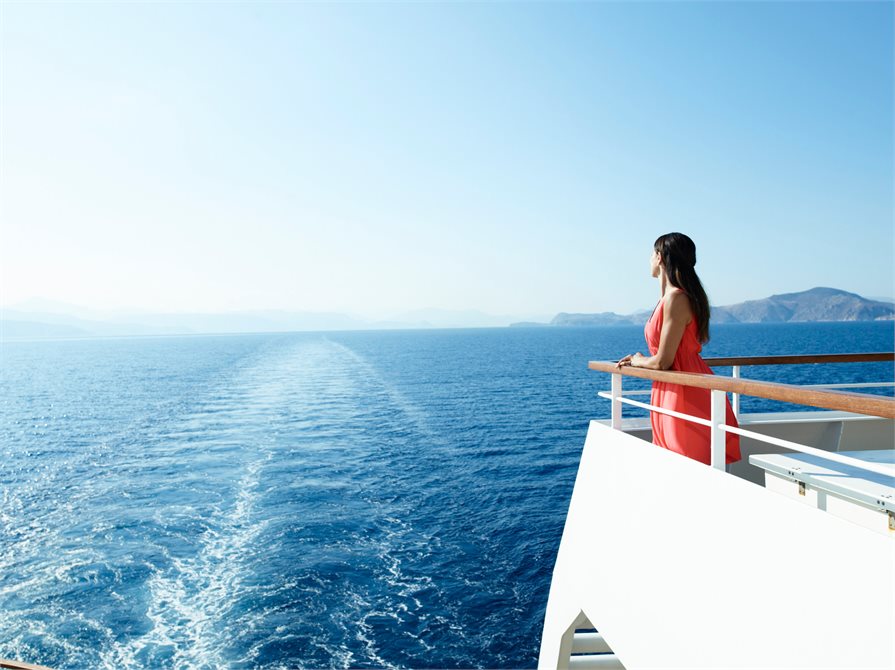 Hot August Nights
Captain Cook Cruises' "Hot August Night" Music Cruise on board the paddle wheeler PS Murray Princess will be back in 2018, cruising Australia's Murray River. Entertainer Dave Freeman will take guests on an intimate journey into the music of Neil Diamond through his "OMG Neil Diamond Sounds Like Me" Show.
Guests on the three-night cruise will enjoy a welcome dinner and dance to the live tunes of keyboard artist, Paul Gill, and on the following night Dave will perform his "OMG Neil Diamond Sounds Like Me" show including storytelling, songs, dancing and music from Neil Diamond's famous Hot August Night Album. Dave and Paul will also entertain guests the next evening during the spectacular Captain's Dinner and Dance.
By day, there will be plenty to keep guests occupied as the Murray Princess visits Murray Bridge and Mannum where they can explore on shore.
The "Hot August Night" Music Cruise departs Mannum, South Australia on Friday August 24, 2018. Fares include accommodation, all meals, guided nature walks, eco excursions, on-board presentations, onboard Wi-Fi, the Captain's Dinner and Cocktail Party, the "OMG Neil Diamond Sounds Like Me" Show, entertainment by Dave Freeman and Paul Gill, and complimentary scenic coach transfers from Adelaide or car-parking in Mannum. A new Mannum to Adelaide Airport coach transfer service is now operating after the cruise for Murray Princess passengers flying out of Adelaide.