HELP NATURE WHILE YOU ENJOY IT
Melbourne-based Echidna Walkabout is a Social Enterprise Tour Operator with a mission to help ensure the future of indigenous Australian animals in the wild through responsible eco and sustainable wildlife tourism.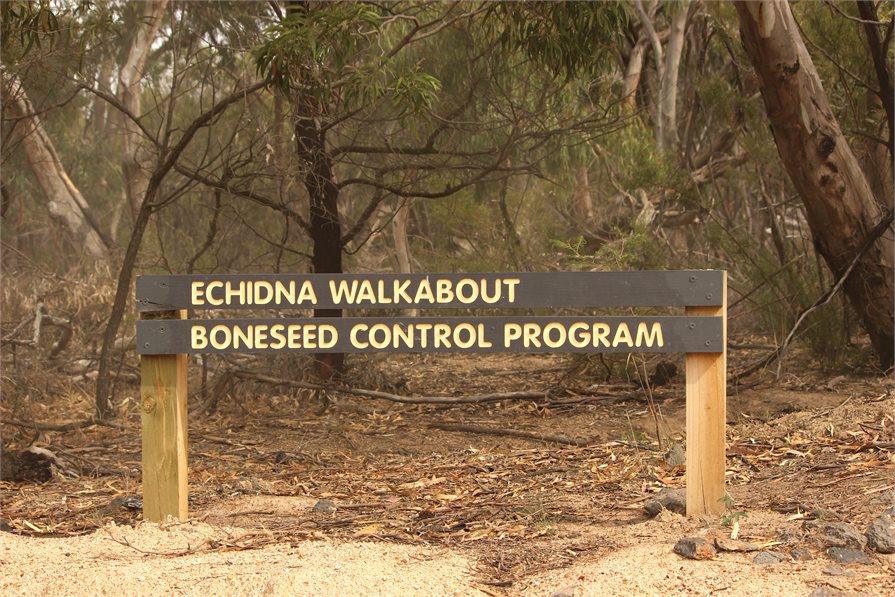 The award-winning company's seven- to 21-day small-group or private group tours take travellers to Australia's best locations for maximum wildlife diversity including the coastal wilderness and world biosphere reserve of Croajingolong National Park in East Gippsland in Victoria, the rain-shadow woodlands of Snowy River National Park, the wild cliffs of the Great Ocean Road, and the Outback. Trips can be customised to focus on the wildlife and regions best suited to travellers' interests, and for photography, scenery, or walking.
Echidna Walkabout also strongly supports Australian indigenous culture and strives to employ Aboriginal People as cultural guides as often as possible and to visit Aboriginal-run keeping places when they are available.
Conservation is also a key focus and all Echidna Walkabout tours include a daily Conservation Action ranging from light weeding to bagging up discarded fishing nets to helping a guide to record birds for atlas submissions. Designed to be fun and easy, these small conservation actions achieved by thousands of guests each year make a big impact. And in keeping with its social enterprise policy of reinvesting revenue, Echidna Walkabaout operates the not-for-profit Koala Clancy Foundation to support the wild koalas of the Western Plains of Victoria.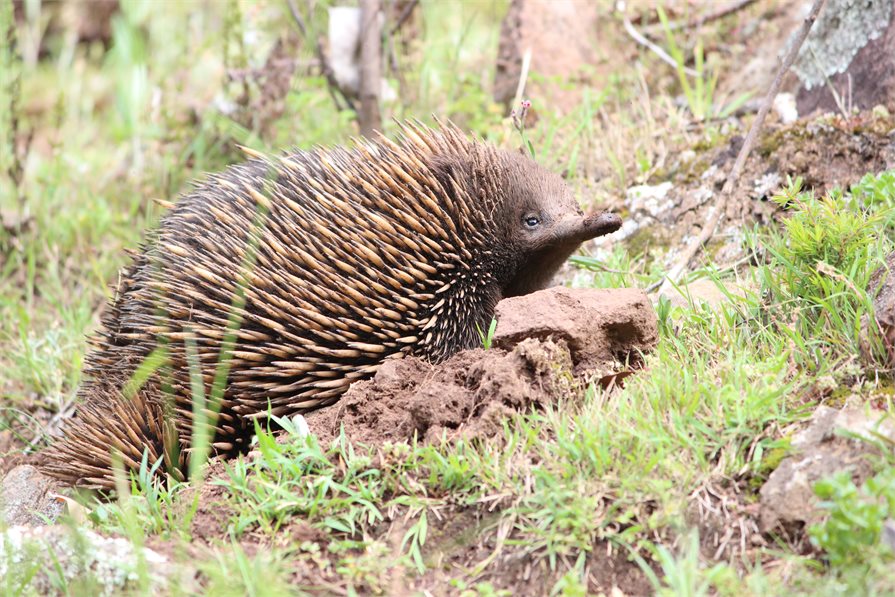 NEW ECO TOURISM LODGE IN RWANDA
Bisate Lodge, the newest eco luxury lodge by Africa's leading ecotourism operator Wilderness Safaris, opened in June 2017 close to the southern border of Rwanda's Volcanoes National Park. Set in a reforested rural area with dramatic views of the peaks of the volcanoes Bisoke, Karisimbi and Mikeno, the property's six sumptuous villas maximise comfort, warmth and views while retaining environmental principles and reflecting the culture of surrounding rural Rwanda.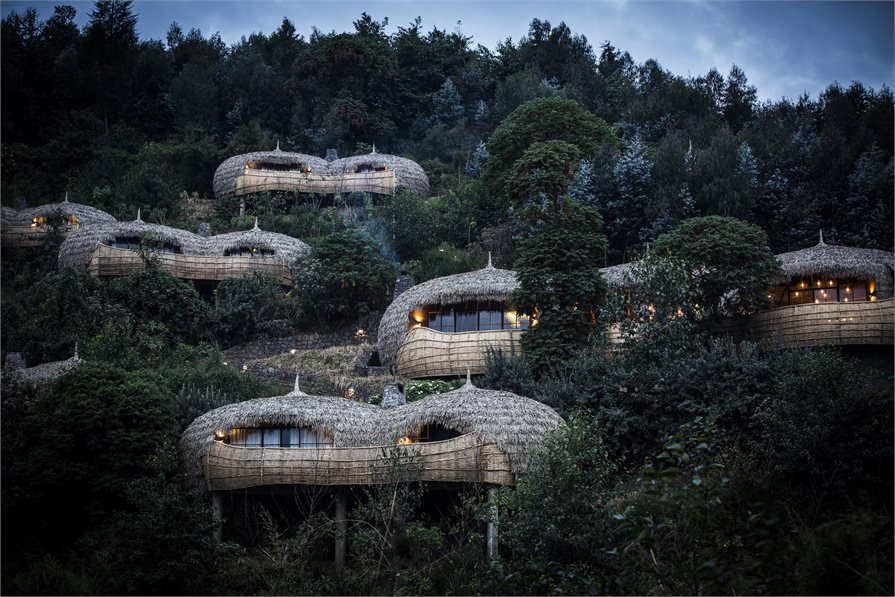 Bisate's vision of reforestation and rehabilitation means that each guest is invited to participate in the lodge's biodiversity conservation efforts, as well as engage with and meet the local community in the fields, at their homes or in the local markets. Self-guided and guided nature walks in the lodge surrounds enable guests to learn more about the wildlife of the area. The area is home to the golden monkey, side-striped jackal, black-fronted duiker, buffalo, elephant, tree hyrax and bushbuck, and of the 178 bird species in the area, at least 13 are endemic. Carefully managed viewing treks are also available from Volcanoes National Park to help support conservation efforts for Rwanda's critically endangered mountain gorillas.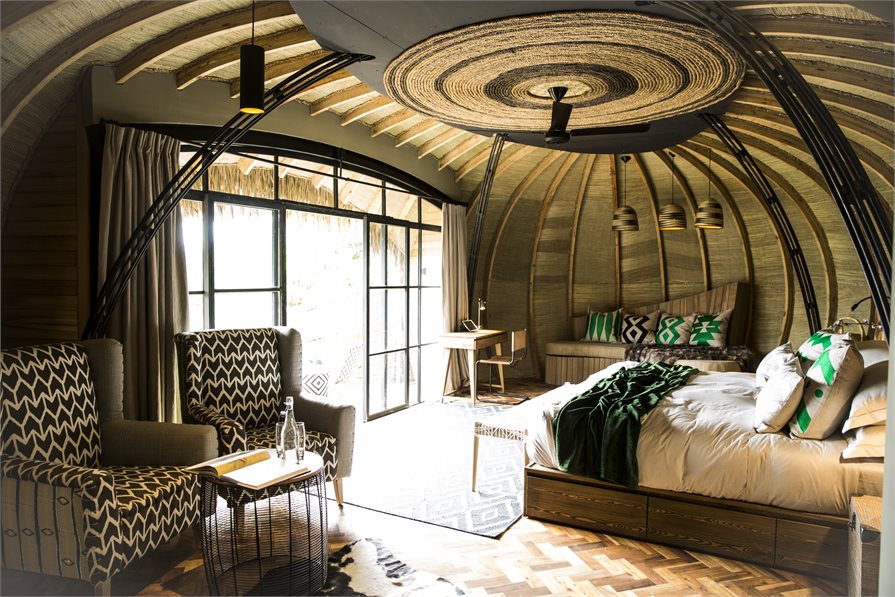 CYCLE IRAN WITH INTREPID TRAVEL
Iran is often described as a classic case of books and covers. Conservative and unconventional, deeply religious and deeply surprising, it doesn't fit into any Western or other pigeonhole.
Intrepid Travel shows travellers the amazing diversity of this fascinating country on Cycle Iran, a 16-day round-trip cycling adventure from Tehran. The tour visits places still rarely seen by many eyes, including the holy city of Qom, the incredible bridges and mosques of Esfahan, the ancient city of Persepolis and the old towns of Yazd and Shiraz.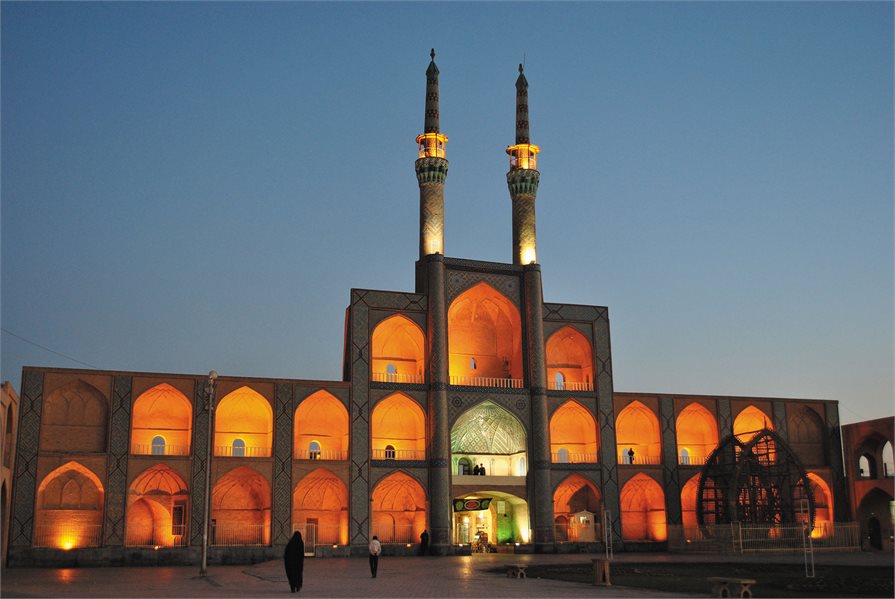 The round trip covers around 1800 kilometres but large sections (for example when the only road access to a destination is an expressway) are travelled in tour vehicles. The carefully chosen cycling sectors cover around 30 to 70km per day during daylight hours only and include regular rest breaks. A reasonable level of fitness is required as the cycling routes include desert settings and higher altitudes, and travellers must be a minimum of 14 years of age.
Strict rules about dress, head coverings and other requirements (no alcohol is permitted) also apply and local accommodation often involves sleeping on the floor in traditional style. Things don't get much more different to home than this but the rewards are plentiful: you'll discover a country full of warm and friendly people and explore the fusion of civilisations that have left their mark, including places on the Old Silk Road and the ancient capital of Persepolis whose grandeur will leave you in no doubt that it was once the centre of the known world.
ALL ABOARD PEREGRINE'S NEW ASIA ADVENTURE CRUISES
What if you could enjoy a premium cruise without the crowds, and with a genuine experience of adventure? Peregrine's new range of small ship adventure cruises in Vietnam, Thailand, Malaysia and Indonesia is all about the destinations you visit rather than on-board casinos and dress codes.
Peregrine's 15-day Cruising the Coast of Vietnam – North to South voyage from Hanoi to Ho Chi Minh City (one of three new Vietnam voyages) explores kilometres of stunning coastline that most other travellers will never witness (as well as the classics like Ha Long Bay, Nha Trang and Hoi An). The 30 to 50-passenger enginepowered ships also visit remote tiny islands, traditional villages and places like Phong Nha-Ke Bang National Park, an unspoiled paradise where tourism is yet to gain a firm footing. And while the big boats moor out at sea and ferry passengers to land, Peregrine's small ships sail straight into port.
Instead of a pool, all of the ships have swimming platforms, which means it's easy to take a dip off the back of the boat when you drop anchor in a beautiful secluded bay. Snorkelling and fishing gear is free to use and some ships also offer kayaks and stand-up paddleboards.
Small ships are a greener alternative to a traditional cruise: they're gentle on local communities and much better for the environment. The boats generate less waste, have a smaller footprint, and as part of Peregrine's commitment to being a carbon neutral company each departure is carbon-offset by renewable energy initiatives.