BOOK THE COOK WITH SINGAPORE AIRLINES
Travellers flying Singapore Airlines from Auckland will now be able to pre-select a restaurant-quality meal to enjoy in-flight. The Book the Cook service, available to Suites, First, Business and Premium Economy Class passengers, allows them to choose a meal from a wide selection of options, many of which feature locally sourced New Zealand produce. The service is now available on all flights departing Auckland.
The menu includes such treats as Grilled NZ King Salmon, Wakanui Beef Fillet or Lamb Loin, Eggplant and Lentil Moussaka, Prawn Laksa, and Beef Rendang among many others. Menu choices differ between Suites, First, Business and Premium Economy classes.
Auckland is the first New Zealand destination to introduce Book the Cook and joins Sydney, Melbourne, Brisbane and Perth as Book the Cook destinations in Singapore Airlines' Southwest Pacific Region. Orders can be placed online at singaporeair. com, via travel agents or Singapore Airlines reservations at least 48 hours before the flight departure time.
AIR TAHITI NUI OPENS A NEW LOUNGE
Air Tahiti Nui has unveiled a new lounge at Tahiti's Faa'a airport, offering premium guests the chance to enhance their airport experience. Operated by Aéroport de Tahiti, the lounge includes a TV area, computer stations, restrooms and showers, locker rooms, and a smoking area, not to mention a stunning view of the airport runway which borders Tahiti's beautiful blue lagoon.
A selection of fresh, local food and beverages also adds a distinct island vibe to the lounge – a last chance for travellers to immerse themselves in Polynesian style before departure. Located on the first floor of the airport, the lounge has been designed to match the airline's distinct blue and white colour scheme, reflecting the beauty and flair of the islands.
A Lounge Pass can be purchased online by Economy Class customers for an additional fee, while a Priority Pass is also available to purchase online, offering priority check-in, boarding and luggage delivery. Air Tahiti Nui has also added other enhanced services for passengers such as the ability to purchase a VIP gift online of a small bottle of Champagne and a box of French sweets. Passengers can now also use online self-service check-in at www.airtahitinui.co.nz from 36 to five hours before departure.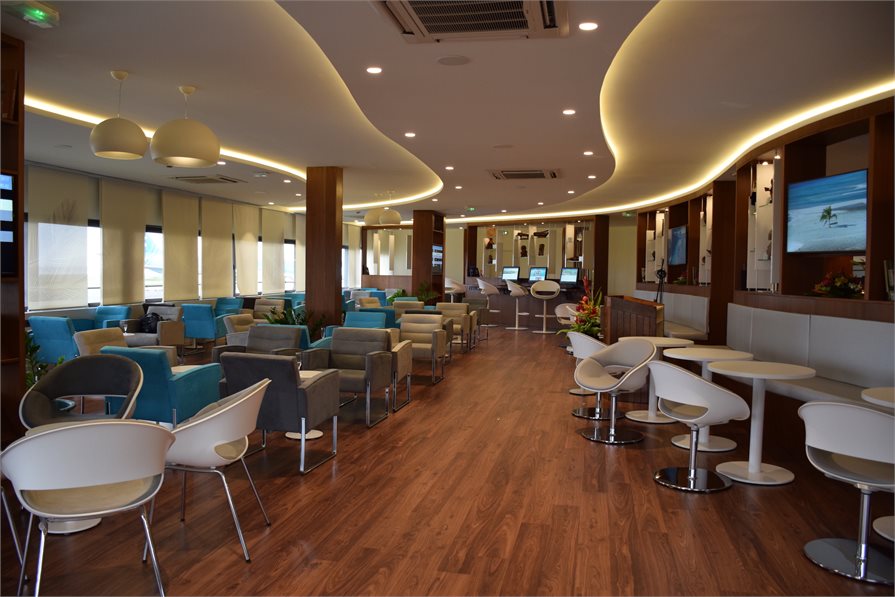 AIR NEW ZEALAND LAUNCHES NEW NON-STOP SERVICE TO CHICAGO
Air New Zealand will fly direct to Chicago's O'Hare International Airport from Auckland three times a week starting on November 30. Chicago is an exciting destination with a lot to offer from its incredible history, museums and architecture to world-renowned jazz music and famous dishes including the iconic deep dish pizza. Air New Zealand Chief Executive Officer Christopher Luxon says, "We expect the addition of Chicago to our network to be an attractive option for Kiwis wanting to explore the city or head on to other North American destinations."
The Air New Zealand new configuration Boeing 787-9 Dreamliner aircraft will fly the route to Chicago with flight time approximately 15 hours northbound and just over 16 hours southbound. In addition to the new route announcement, United Airlines has announced it will extend its seasonal service between Auckland and San Francisco to year-round from April 2019. This complements Air New Zealand's existing daily year-round service on the route.